Eggplant Parmesan Burgers
Reading through foodgawker awhile back, I saw a recipe for eggplant parmesan sliders. I was so intrigued by such a creative idea. Dustin and I love to make eggplant parmesan, so the idea of taking eggplant parmesan and adding a bun to make it into a burger sounded like the perfect dish for us to try.
The recipe was vegan so we adapted it to include non-vegan elements, and we didn't have mini buns, so we just made them into regular burgers instead of putting them into slider form. We altered the amounts of certain ingredients to make our patties since we like a lot of spices, and the results were superb.
Eggplant Parmesan Burgers
serves 2 with some leftovers
2 cups of eggplant, chopped
2 tbp onion, diced
2 tbp chopped garlic
1 cup panko breadcrumbs
3 tbp parmesan cheese
2 tbp oregano
1 tsp parsley
1/4 tsp salt
1/4 tsp pepper
1/4 cup quinoa, cooked
2 eggs
Marinara sauce for spreading on top of patty (we used a tomato-basil blend)
Mozzarella and parmesan cheese for sprinkling on top of patty
2 hamburger buns
adapted from MidwestVeg
Although we altered the ingredients and the ratios slightly, we followed the steps of the original recipe to a tee.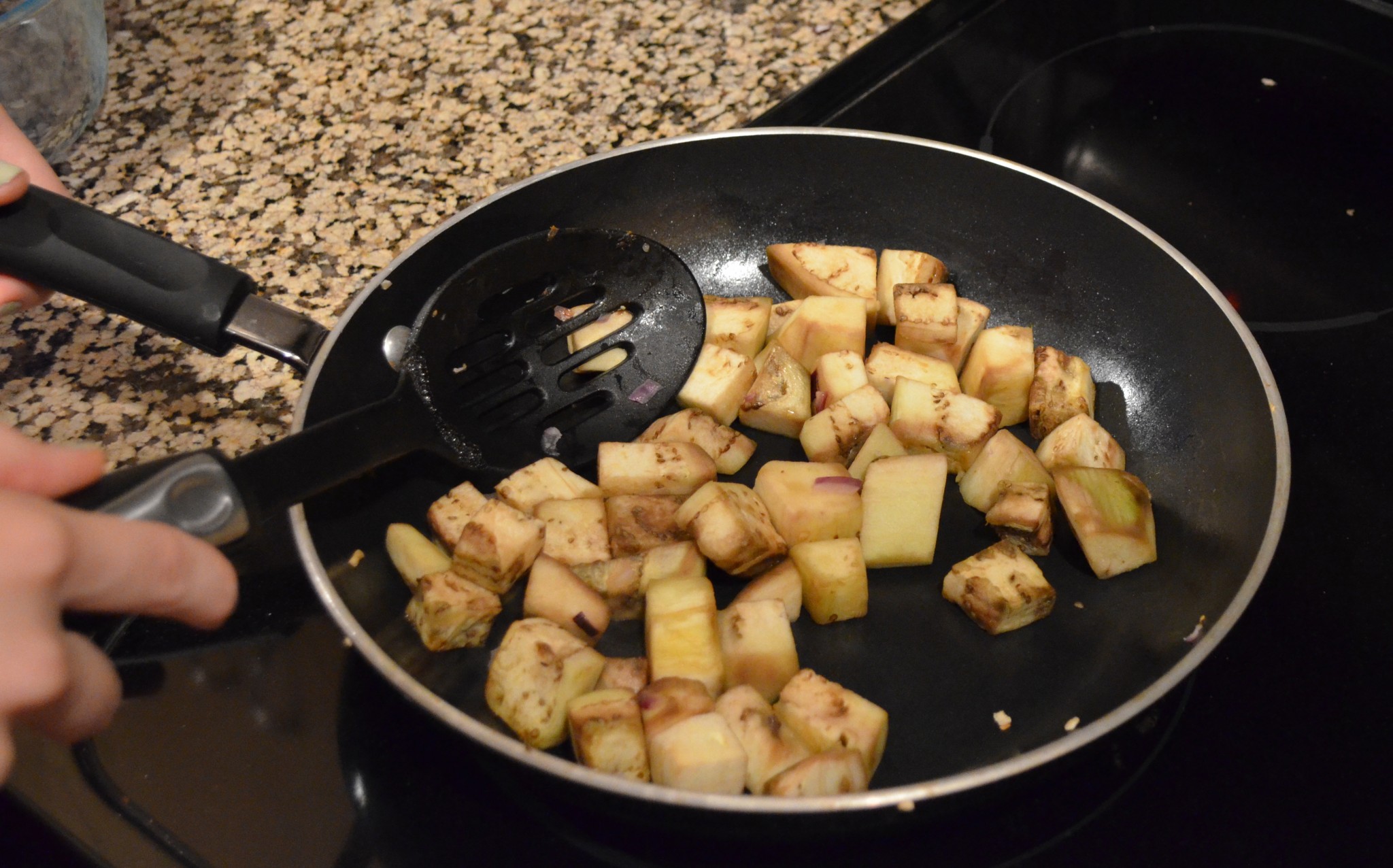 We did not recoat the burgers; instead, we simply formed the mixture we got into patties and used non-stick canola cooking spray to lightly fry the burgers. We spooned marinara sauce over the patties and sprinkled both parmesan and mozzarella cheese on top.
Dustin even exclaimed, "these taste like burgers!" even though they didn't contain any meat. I think that's the ultimate compliment a vegetarian burger can be paid!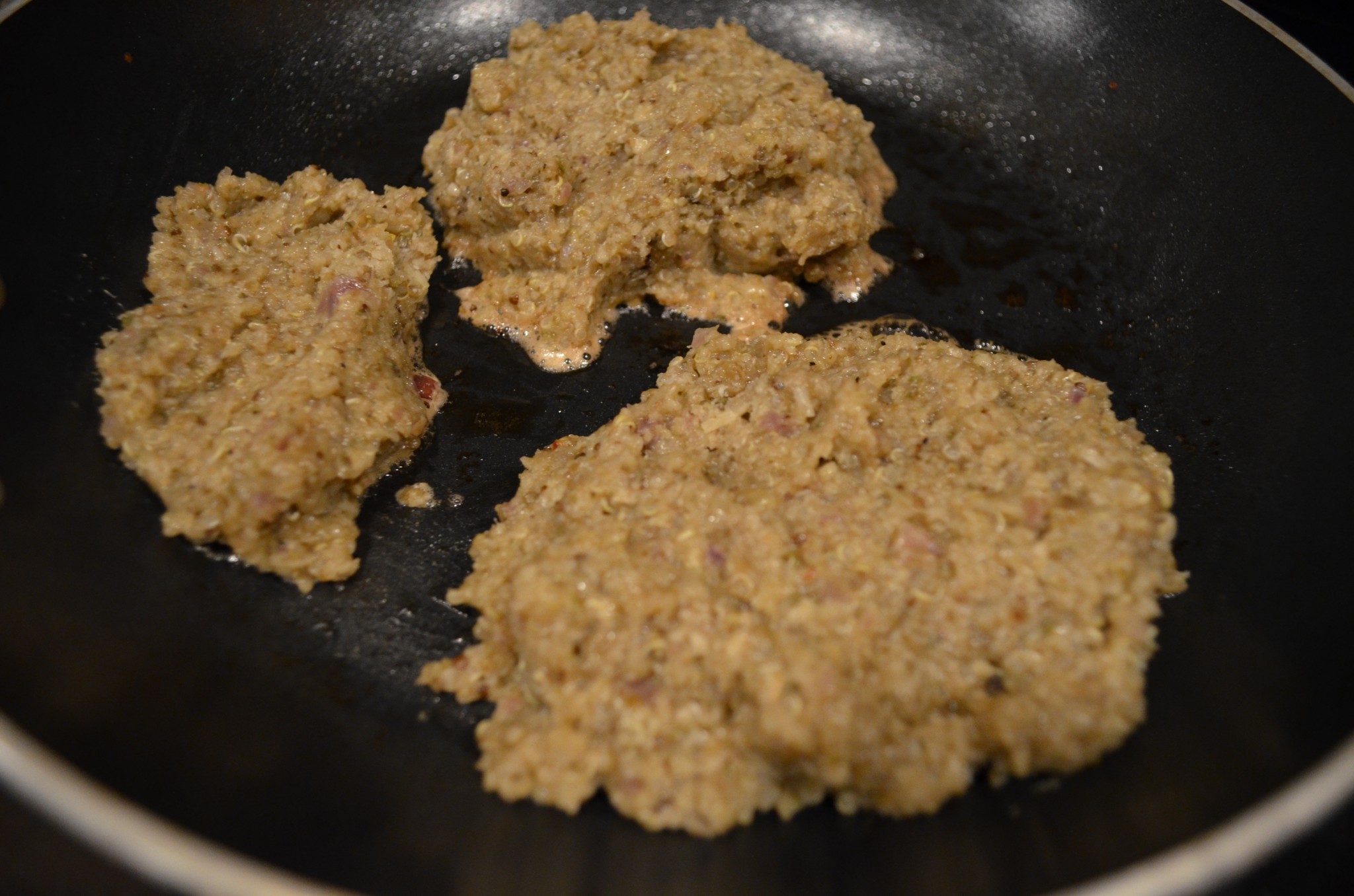 This meal was a nice blend of Italian and American styles, and a really fun way to make one of our favorite cheesy dishes!