Fish 'n' Chips
It's hard to decide what the best thing the Brits have given us. Great beer, John Cleese, Harry Potter. But, after long deliberation, it has to be a food dish that tops the list of British contributions to the world. If you've sampled British fare by partaking in the surprisingly disappointing English Breakfast with its pleasantly named blood sausage, then you're probably doing a double take. But fear not. Ask your publican to hand pump a room temperature Bitter into a mug and grab your fork and knife for the Queen's lunch. A big delicious plate of English-style Fish 'n' Chips.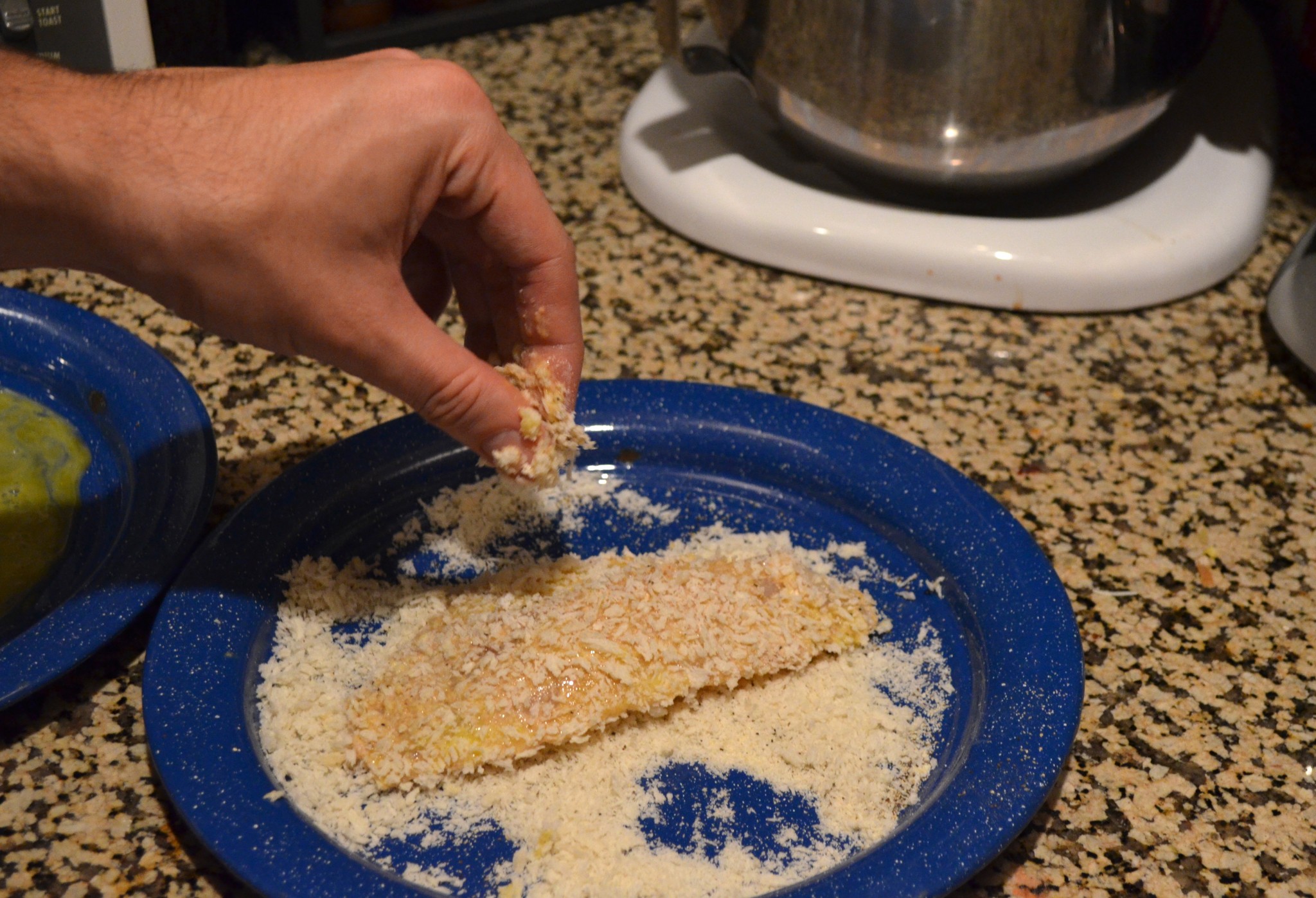 The only problem with Fish 'n' chips, and I assure you there is only one minor fault, is that our friends across the pond cook it in a truly American fashion. That is, fried so deeply it reaches the minimum acceptable ratio of 2/3 fry, 1/3 fish. As good Americans, let's healthy this dish up.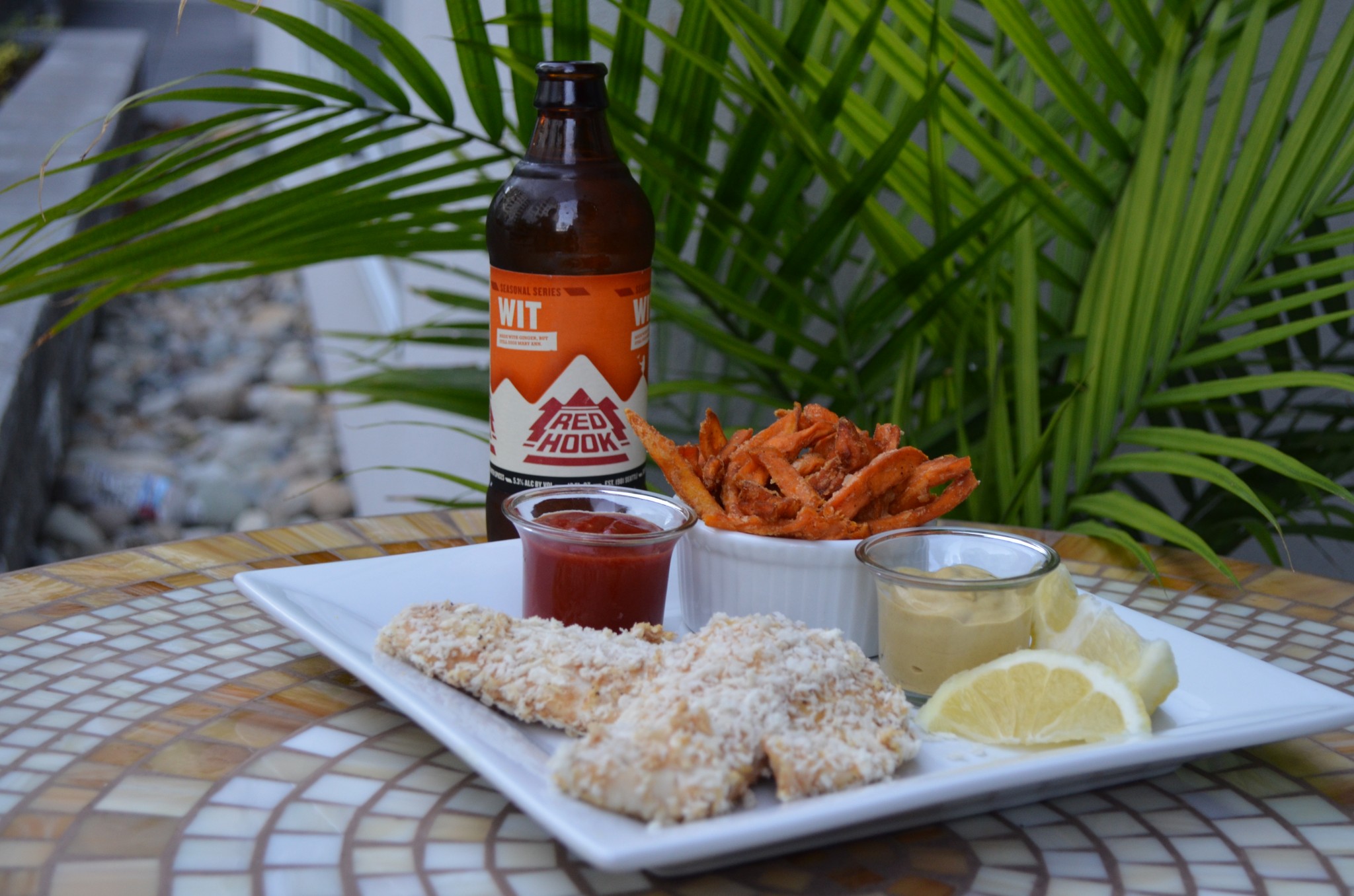 I bet you knew a great Fish 'n' Chips dinner is possible by substituting pan-frying for deep-frying. This is the original way I learned from my parents, and it's the closest you can get to pub-style without reaching that awkward low of owning a deep fryer for your personal kitchen (except if that fryer is used to make deep fried turkey for Thanksgiving because in that case, hat's off sir). It'll also knock off about sixty thousand calories.
A delicious fish experience is only a trip to the oven away where you can get a great Fish 'n' Chips dinner but get all the health benefits of not cooking your food in a boiling pot of yummy. Let's get down and dirty with this healthy recipe.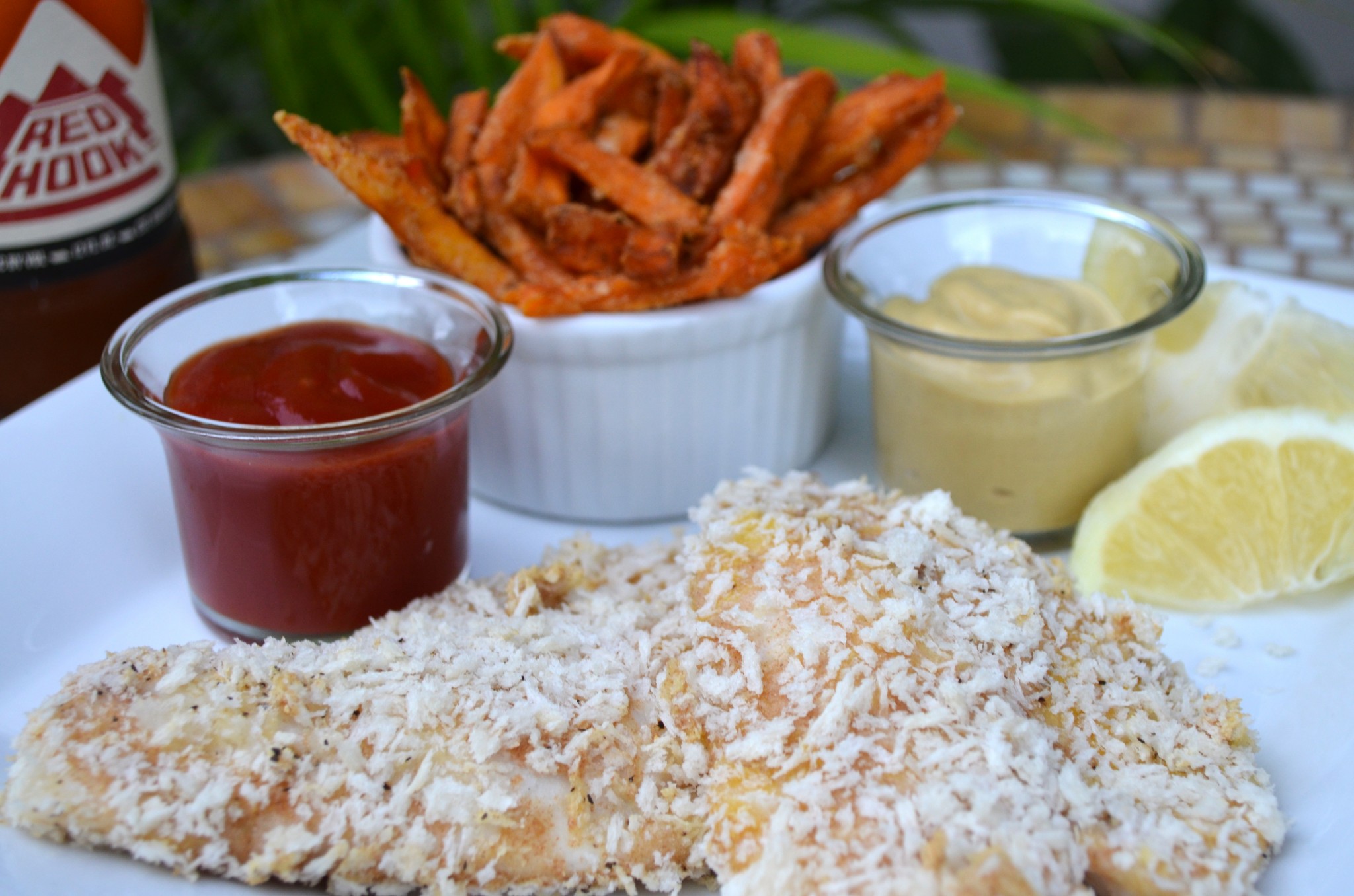 Fish 'n' Chips
1 egg
Splash of milk
½ cup flour
2 cups Panko bread crumbs
4 small tilapia/cod filets
Salt and pepper
Granulated garlic
Cooking spray
1 lemon
Malt Vinegar
Separate the flour, egg, and Panko into to 3 plates.
Beat the eggs with milk until mixed.
Add salt, pepper, and garlic to the Panko.
Coat fish filets in flour, then egg mixture, then Panko mixture.
Place filets into a cooking sprayed baking dish.
Bake for 15-20 minutes at 375°.
Garnish with sliced lemon and malt vinegar.
This meal goes great with some French fries, sweet potato fries, tater tots or a baked potato. Basically more starch is required. We had ours with some tater tots and leftover sweet potato fries from Lunchbox Laboratory (review coming soon). Also tastes great with beer, an ESB particularly.