Honey Graham Cracker Cinnamon Waffles
A waffle iron may not sound like the sweetest gift in the world as an anniversary present. In fact is sounds a little like a selfish one— "Here's your gift…Now make me waffles!" But in fact a waffle iron has turned into one of the most thoughtful and useful gifts I've ever gotten from Dustin. Dustin knows how much I love to go out for brunch, and how, without fail, I always order pancakes, waffles, or French toast. With the waffle iron I can make these meals myself whenever I want for a much cheaper price. Win!
Pancakes can be made without any specialty equipment, but I stink at making them. I always get overexcited/nervous about burning them, and flip them too early, which turns them into a soggy, ugly (but usually still tasty) mess. Waffles on the other hand are great. You just pour the mixture into the iron, close it, wait three minutes, and viola you have a perfect and restaurant-worthy looking waffle.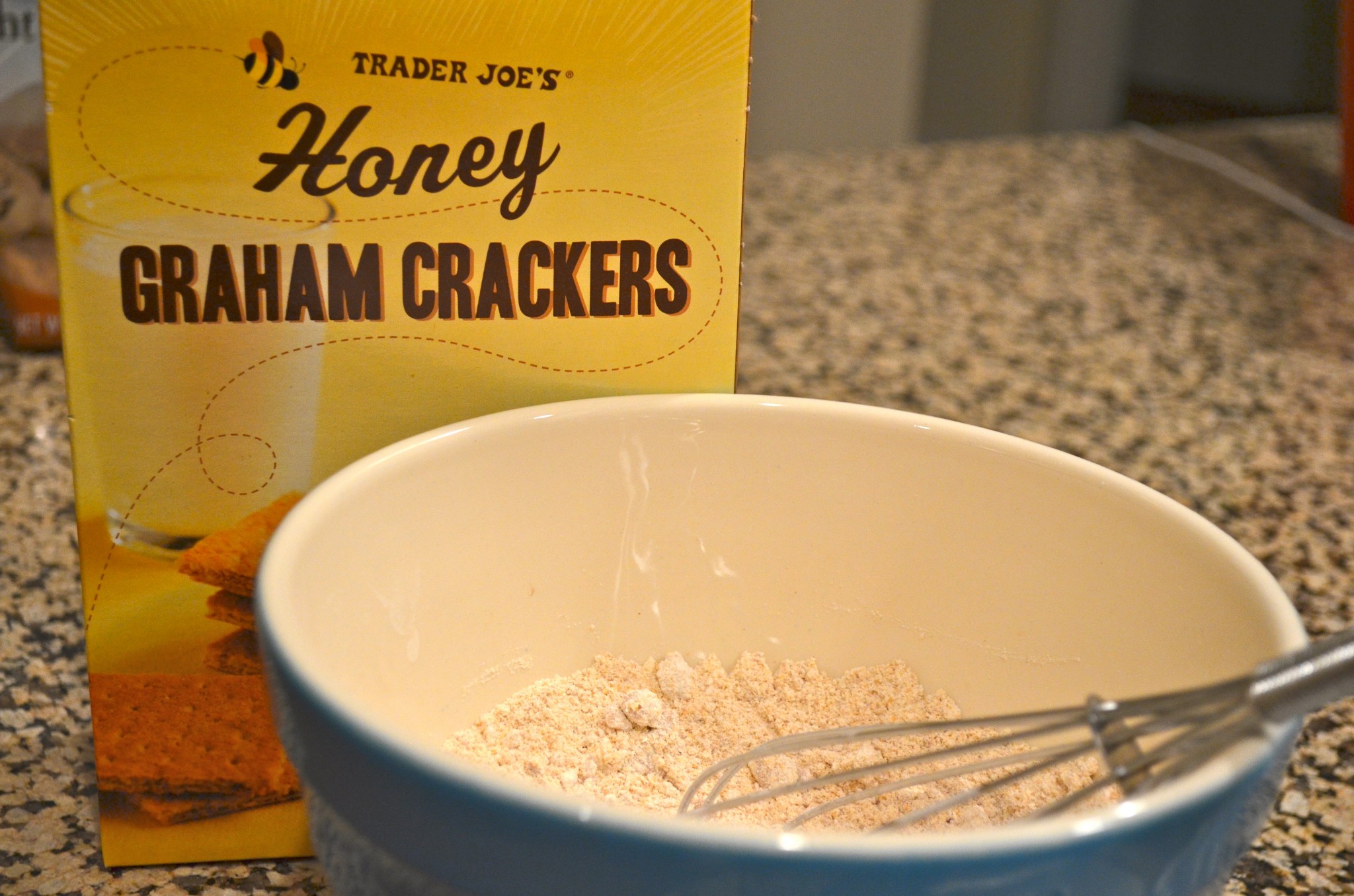 Along with the waffle iron came a can of the Spiced Pecan Pumpkin Pancake & Waffle Mix from Williams-Sonoma. Waffles from Williams-Sonoma became a favorite weekend breakfast treat. Dustin's personal favorite mix is the Chocolate-Chocolate Chip, which basically feels like you are eating brownies for breakfast.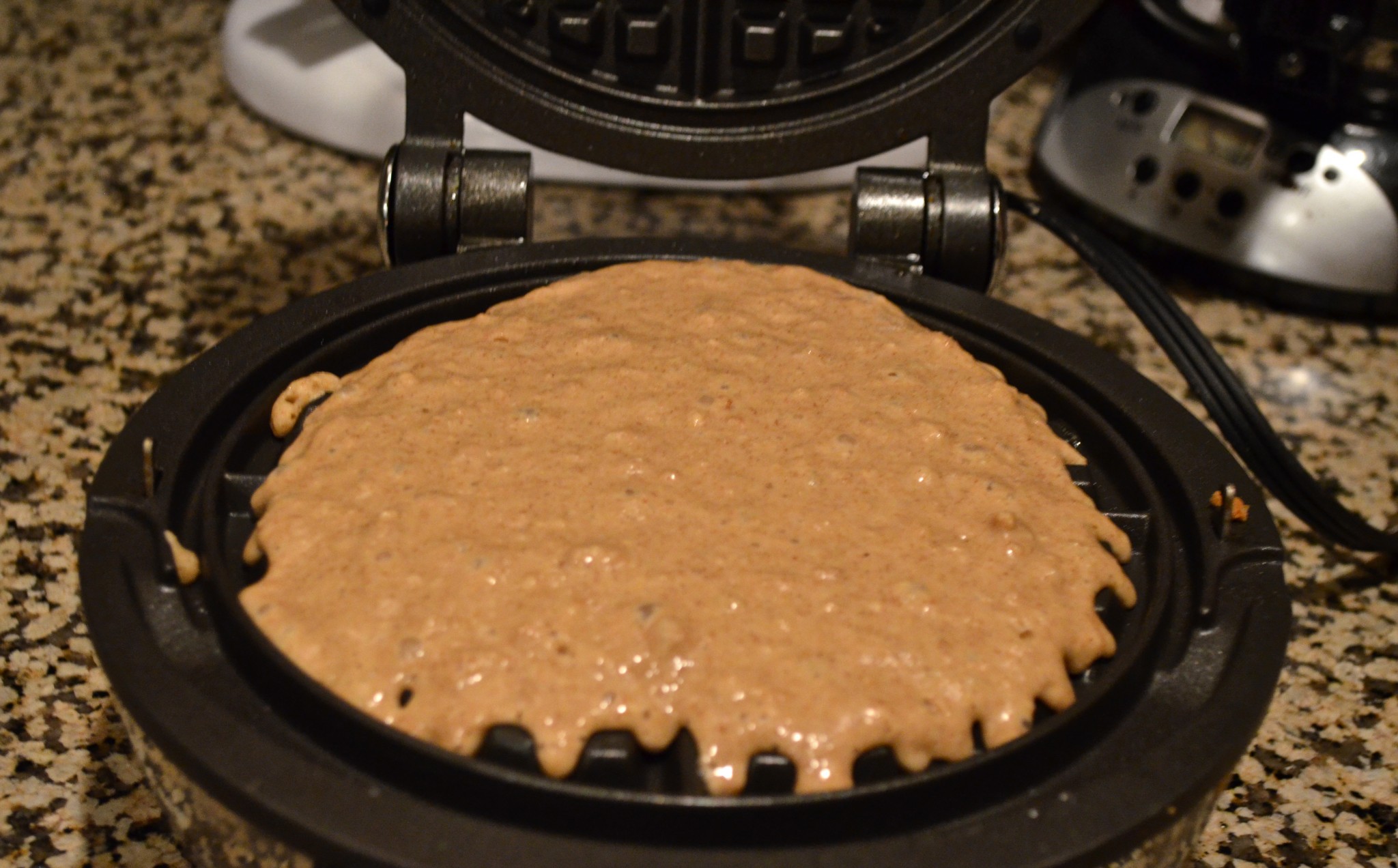 I've found some recipes for waffles on the Internet, and really making waffles from scratch isn't that much more work than using a mix, plus they taste fresher. Still wanting to try all of the delicious sounding Williams-Sonoma flavors, I decided to try to imitate them. I've debated getting the Graham Cracker Cinnamon mix every time I passed Williams-Sonoma in the mall, so when I saw graham crackers at Trader Joe's I decided to impulse buy them and turn them into Williams-Sonoma inspired waffles.
I couldn't find a recipe for exactly what I wanted, so I decided to make my own!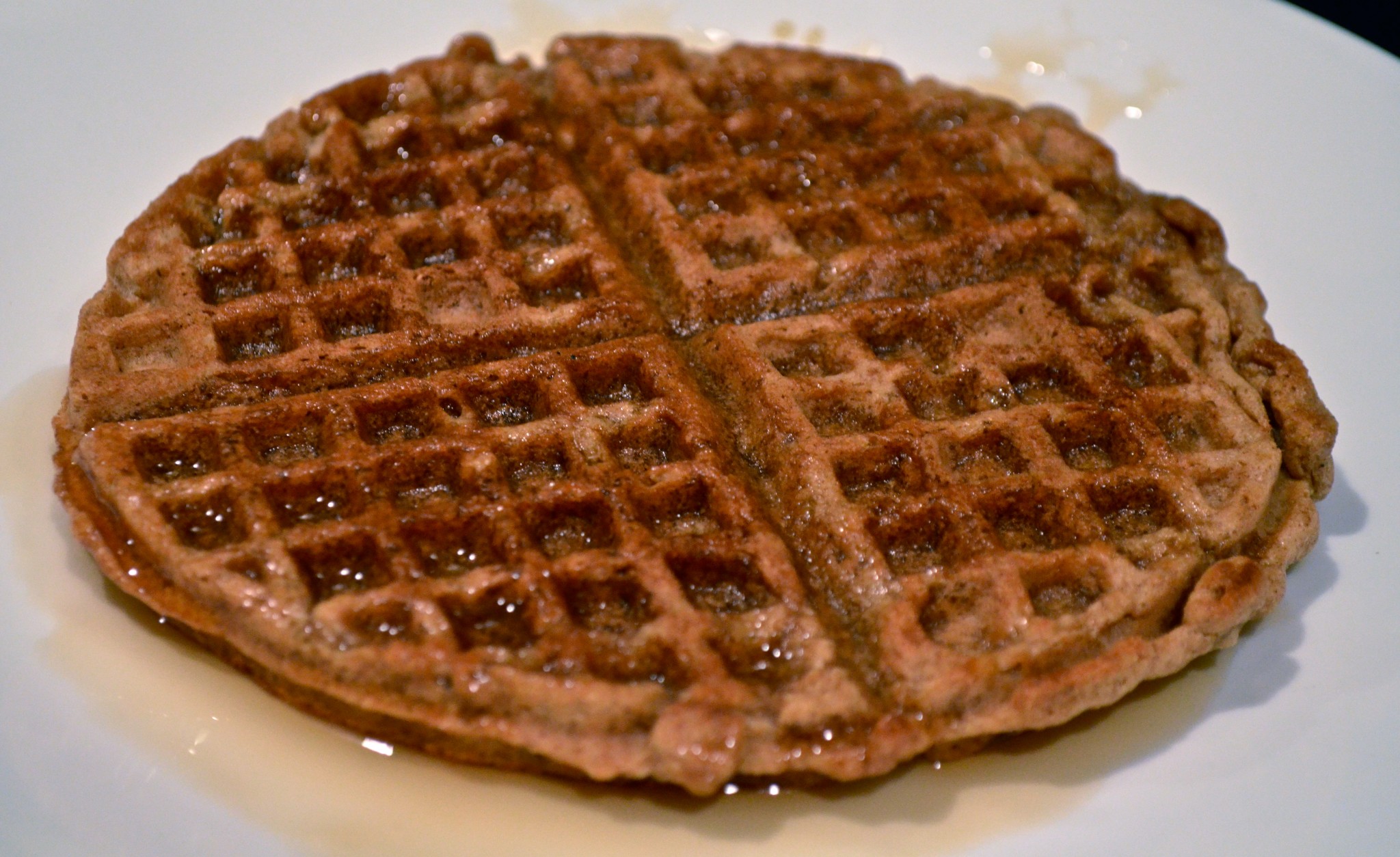 Honey Graham Cracker Cinnamon Waffles
(made 5 waffles for me)
1 ¼ cup whole wheat pastry flour
6 sheets of honey grahams crackers, finely crumbled
3 Tbsp dark brown sugar
¼ cup honey
1 Tbsp butter, melted
2 tsp cinnamon
1 egg
¾ cup vanilla almond milk (add more to achieve thinner consistency)
2 tsp baking powder
¼ tsp salt
Set waffle iron to medium heat setting.
Break the graham crackers along perforated edges. Place in zipper bag and crumble.
In a large bowl mix the flour, graham cracker crumbs, sugar, cinnamon, baking powder and salt together.
In another bowl, thoroughly mix the almond milk, butter, egg, and honey together.
Slowly add wet mixture to dry mixture and mix well.
Spoon the waffle batter onto the waffle iron and let cook for three minutes.
Top with more cinnamon and maple syrup! Enjoy!
Our first Williams-Sonoma copycat was a success! We both loved them! I froze the extras between wax paper in freezer bags for Dustin to eat while I'm away, and in his words, "I'm going to hit those hard while you are gone!" To reheat the frozen waffles, set the oven to 350º and let waffles thaw while oven is preheating. Spray a pan with butter flavored cooking spray, and heat for 10 minutes or until waffles regain their crispy texture.