Mini Donuts + Labor Day
What's the best way to start the workweek?
According to Dustin, not having to go to work.
According to Erin, starting off the morning right with a delicious dessert breakfast.
Luckily for us, we were able to experience both.  This Labor Day we got up early and I made mini chocolate donuts using a recipe I had favorited on foodgawker a few weeks ago and had been itching to try for some time.
The original recipe called for dutch process cocoa, but all I had was Ghiradelli unsweetened cocoa. I did a one-to-one substitution, and the donuts were still yummy. I also cut the amount of oil down by a tablespoon to reduce a few of the calories from our decadent breakfast. A trick I read somewhere awhile back on a donut recipe to getting the batter in the pan neatly is to put the batter in a plastic bag then cut the tip off as if you are creating a bag of icing to decorate cupcakes. These donuts turned out really great— light, fluffy, and completely addictive!
I have used my mini donut pan (making them mini makes them healthier, right?) a few times now— once to make raspberry donuts with a citrus glaze and another time to make banana-coconut donuts with vanilla glaze. But I think the chocolate donuts have been Dustin's favorite so far. And I think my donut pan is my new favorite kitchen tool!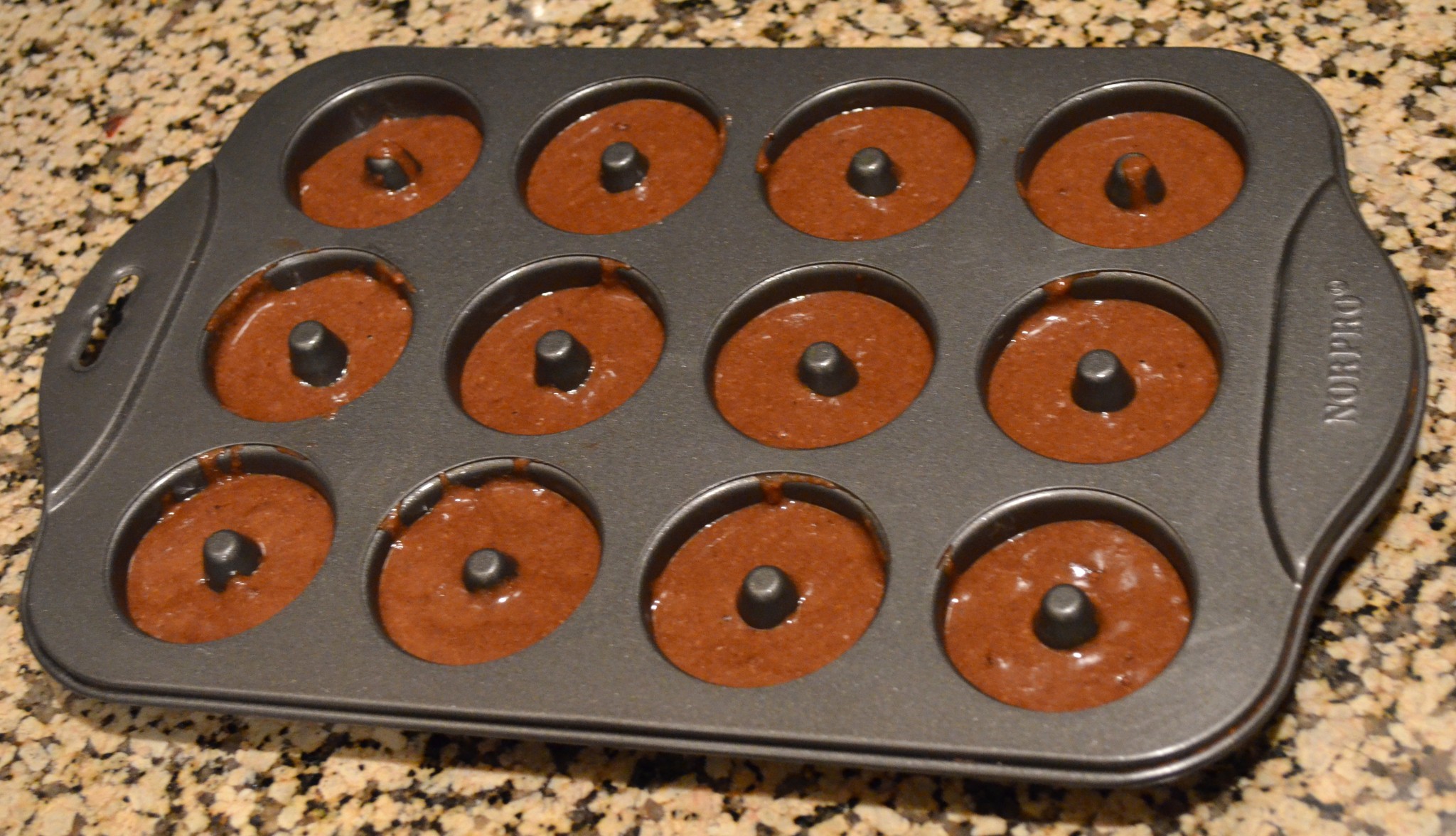 I decided I really wanted to top my donuts with a white chocolate glaze. Not really having a recipe, I just melted a couple of handfuls of white chocolate chunks in my double boiler with a tablespoon of butter and a teaspoon of vanilla extract (Penzey's Double Strength Vanilla gives it a really nice taste). Then I added vanilla almond milk until it reached the nice consistency of a glaze. The donuts were then drizzled in the white chocolate glaze and covered in colored sprinkles.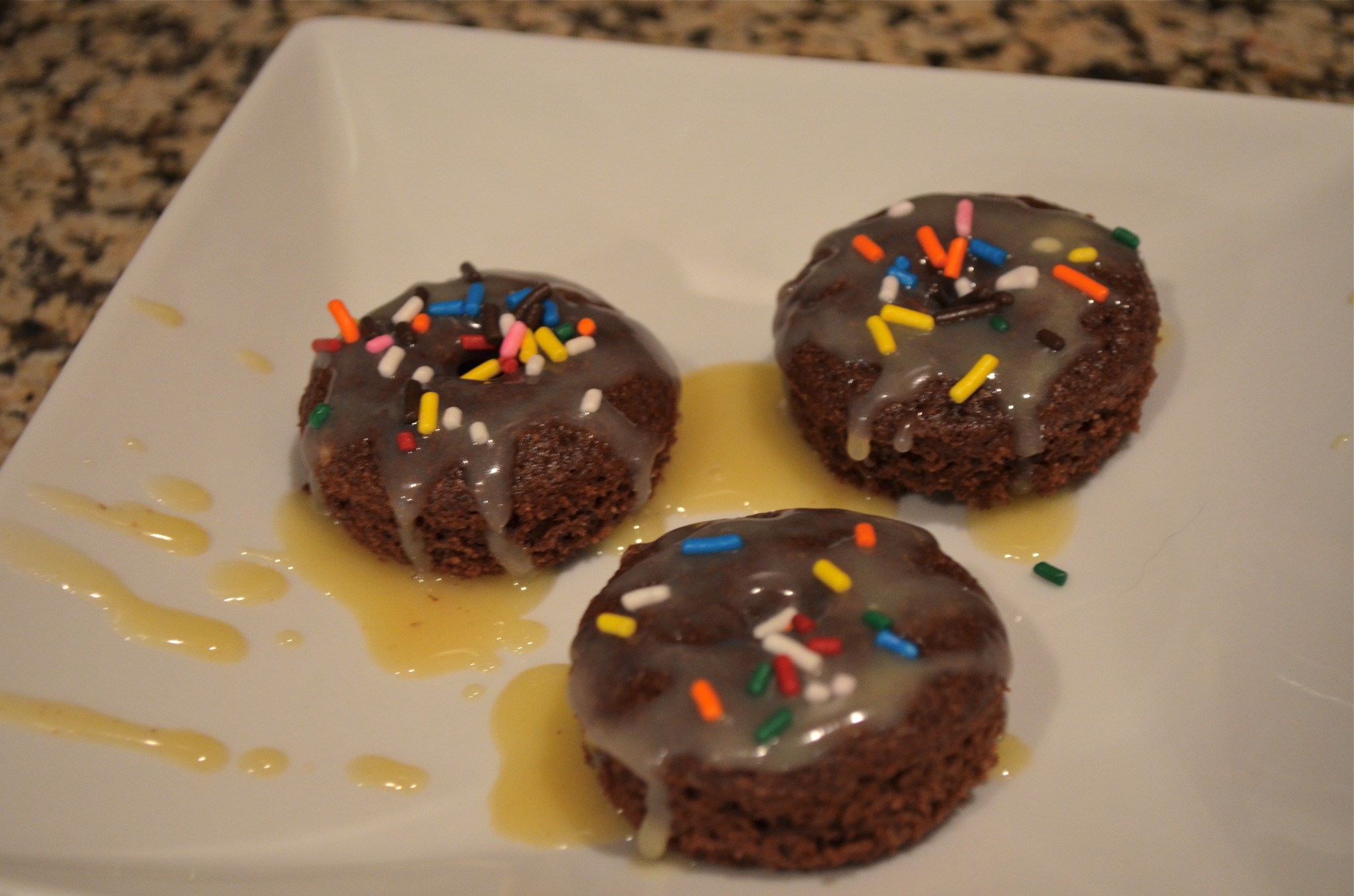 I would say they were a success! I will definitely be making these again! My only question is whether Dustin thought they topped Top Pot.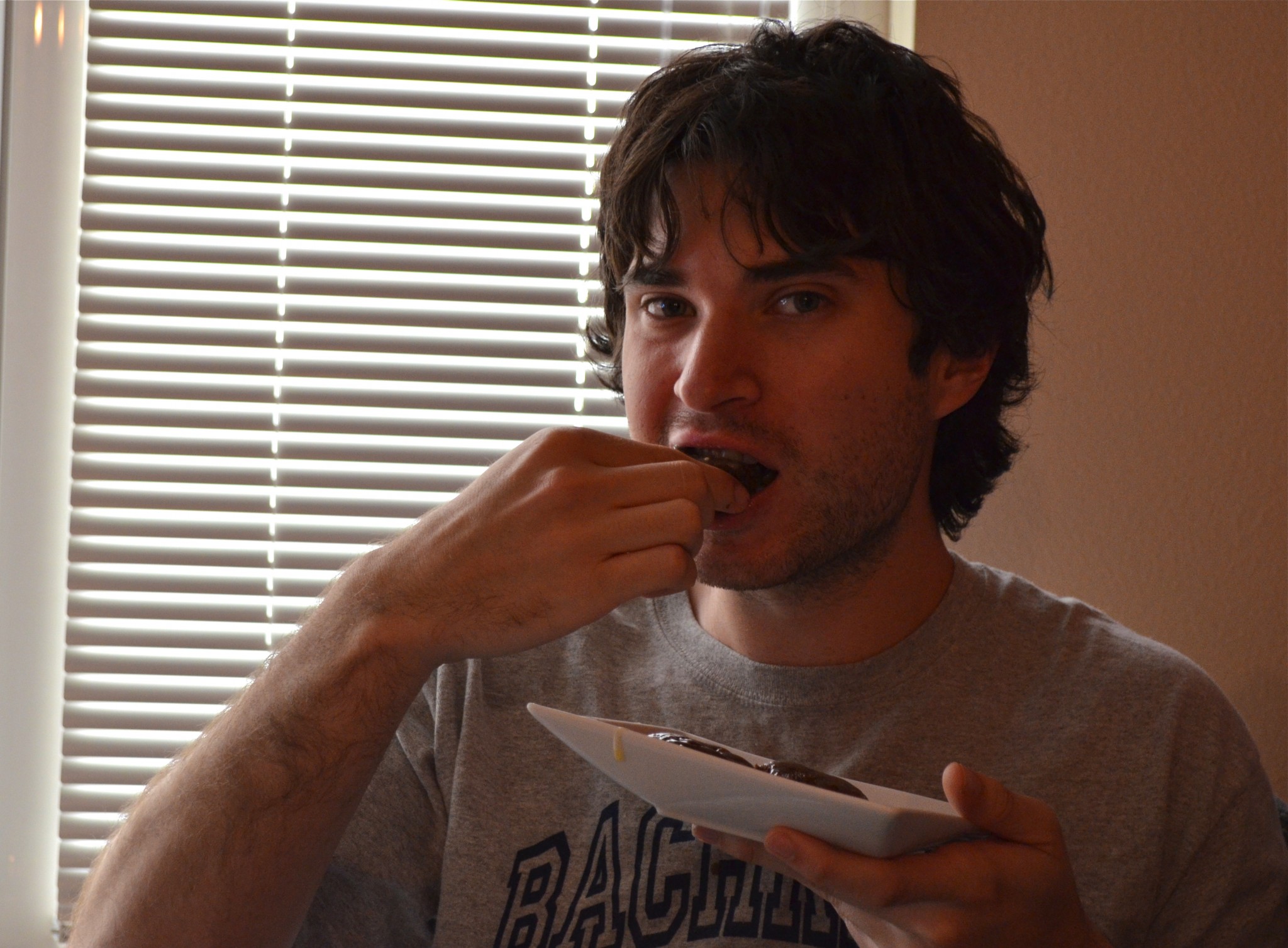 As if this day could get any better, we headed out to Woodinville Wine Country to enjoy the beautiful 80° weather we are experiencing. We tasted wine at Chateau St. Michelle (and took a nice tour) and at Columbia Winery.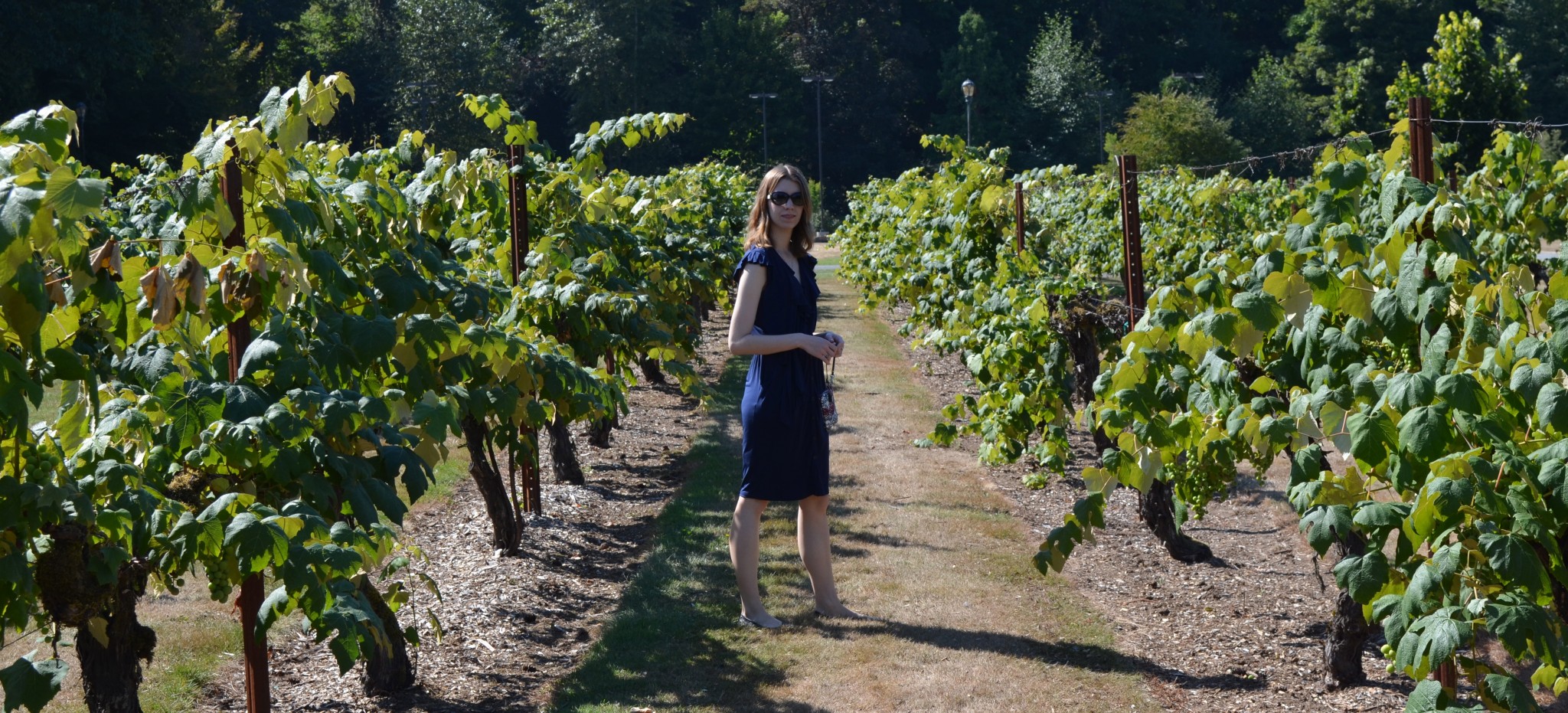 We also stopped by Red Hook Brewery for lunch and a tour where Dustin happily sampled many of Red Hook's craft brews. Our tour guide was pretty funny. He stated that the Pacific Northwest consumes the highest per capita number of alcoholic drinks*, which wouldn't be too surprising considering all of the wineries, distilleries, tasting cellars, and Red Hook Brewery itself, which can produce up to a half of a million barrels of beer each year from the Woodinville location alone.
To top off the evening we had a fancy three-course dinner at Barking Frog. We started out with a delicious sundried tomato tapenade and homemade focaccia with prosciutto, bleu cheese, fig jam and hazelnuts. For our entrees Dustin had sea scallops and pork belly paired with grilled corn risotto, and I had chicken breast with Gruyere potatoes au gratin and roasted baby carrots. For dessert we indulged in a simple chocolate ganache bar with salted caramel mousse, peanut butter powder and candied peanuts.
According to Barking Frog's website the name comes from Native American stories where frogs barking symbolized peace and harmony in nature. Our little day trip to mini wine country definitely felt like a peaceful retreat from city life, so Barking Frog was a great way to close out our Labor Day weekend.
* Not intended to be a factual statement.