Pseudo Buffalo Wild Wings
Coming home Monday night to an amazing girl and an adorable puppy after a long day of work, I thought I could not get any happier until Erin told me what was for dinner while we watched football. Buffalo Wild Wings. If you haven't tasted the juicy, tangy delight of a BWW chicken wing, then I say, in a Total Recall Arnold Schwarzenegger voice, "Get your ass to BWW."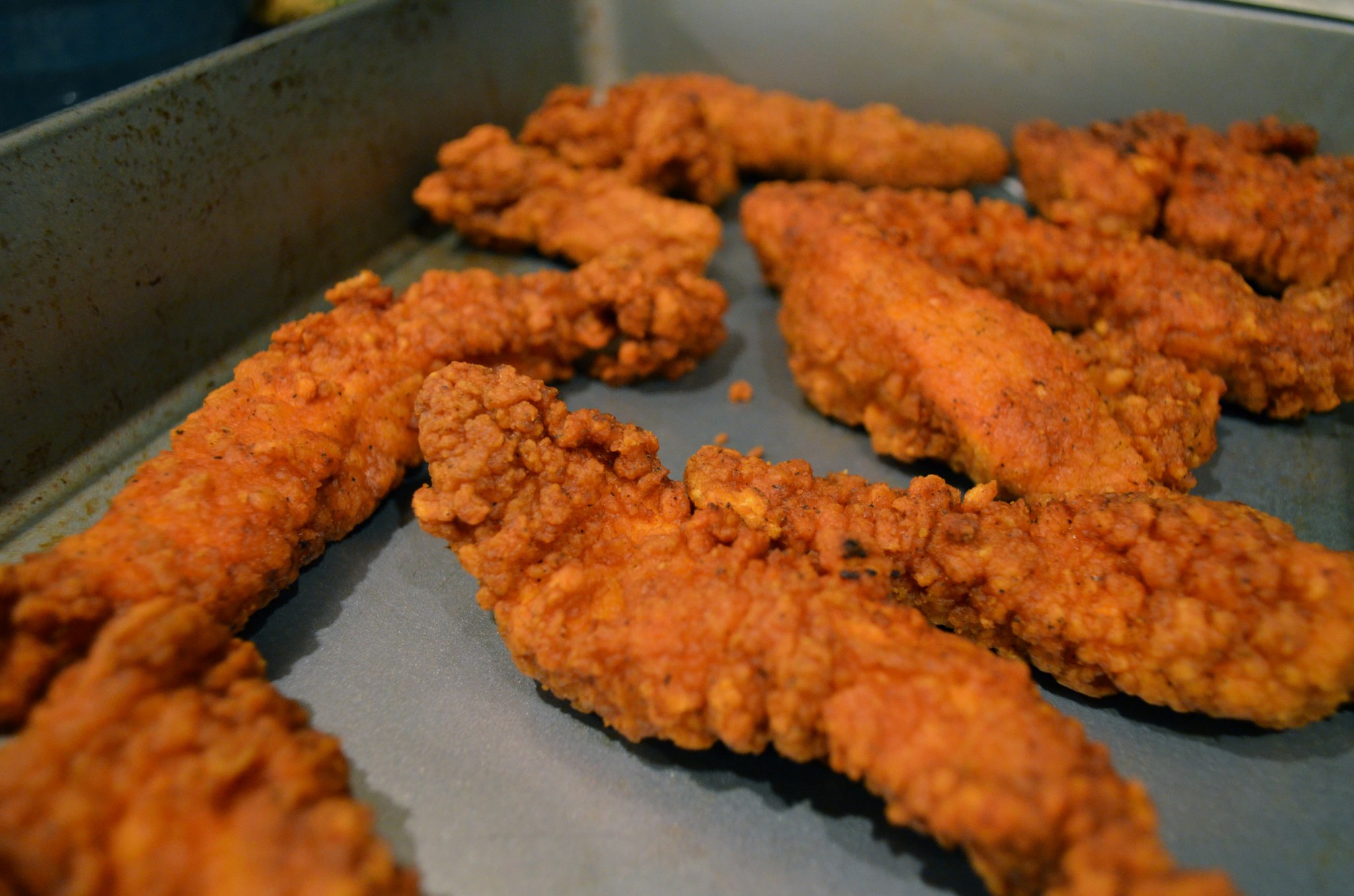 The football evening could of course been improved with the Texans playing instead, but I'm not too sad since they were able to absolutely sweep the floor with the Colts sans Manning. Pardon the enthusiasm, but we're both really rooting for a spectacular year for Schaub and company, and hopefully a playoff trip for the first time ever.
Now those true BWW fans out there are probably scratching their head. Hey Dustin, did you drive all the way to Portland and back to Bellevue just for wings? Don't be so surprised. It was definitely my first thought when I realized that Washington was one of the few, unlucky states that lacked this great wing shop. Thankfully, Erin's mom played the savior role (and helped convince me that moving to Washington would be okay) by sending us a much needed care package filled with Buffalo Wild Wings sauce, with which we could coat some store-bought wings and enjoy.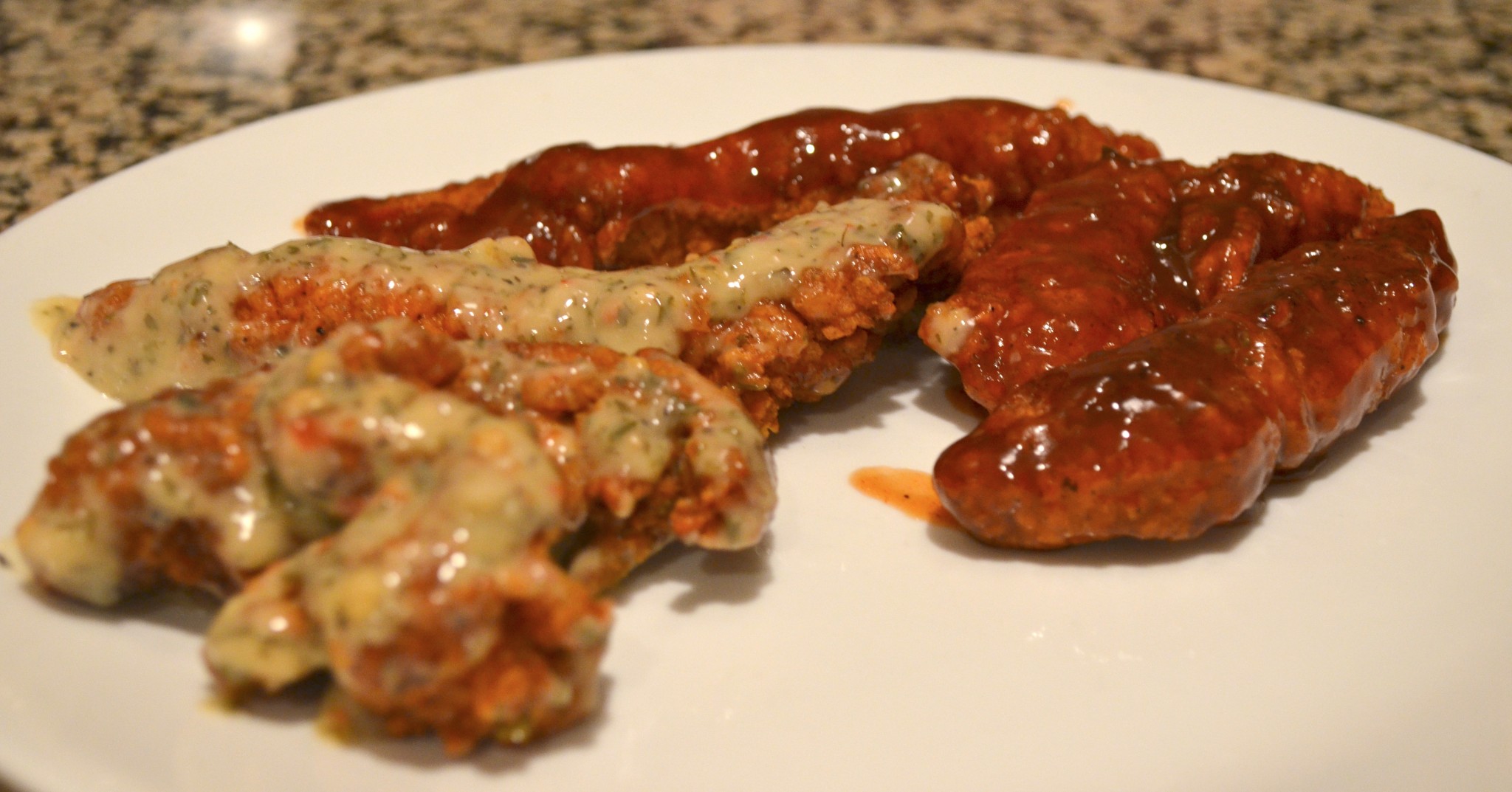 After much experimentation, we have determined that the perfect sauce combo is Parmesan Garlic and Honey BBQ. The Parmesan Garlic sauce is a sharp, cheesy experience with a nice light spicy finish and very unique. To balance out that flavor explosion, the Honey BBQ brings the traditional BBQ flavor with a serious sweet bang that'll really encourage you to keep going back and forth (and unbeknownst to you, have you eat way too many wings).
And if you think that amount of flavor is enough, you're in for a decadent surprise. Those coated wings still need to be drenched in some Ranch or Blue Cheese dressing sauce. Erin makes a great homemade version that gets pretty close to the BWW consistency.
Blue Cheese or Ranch Dressing Sauce
½ cup Blue Cheese or Ranch Dressing
½ cup Low Fat Sour Cream
Mix together and drench wings. Too hard to pick which one to make? That's stupid. Make both.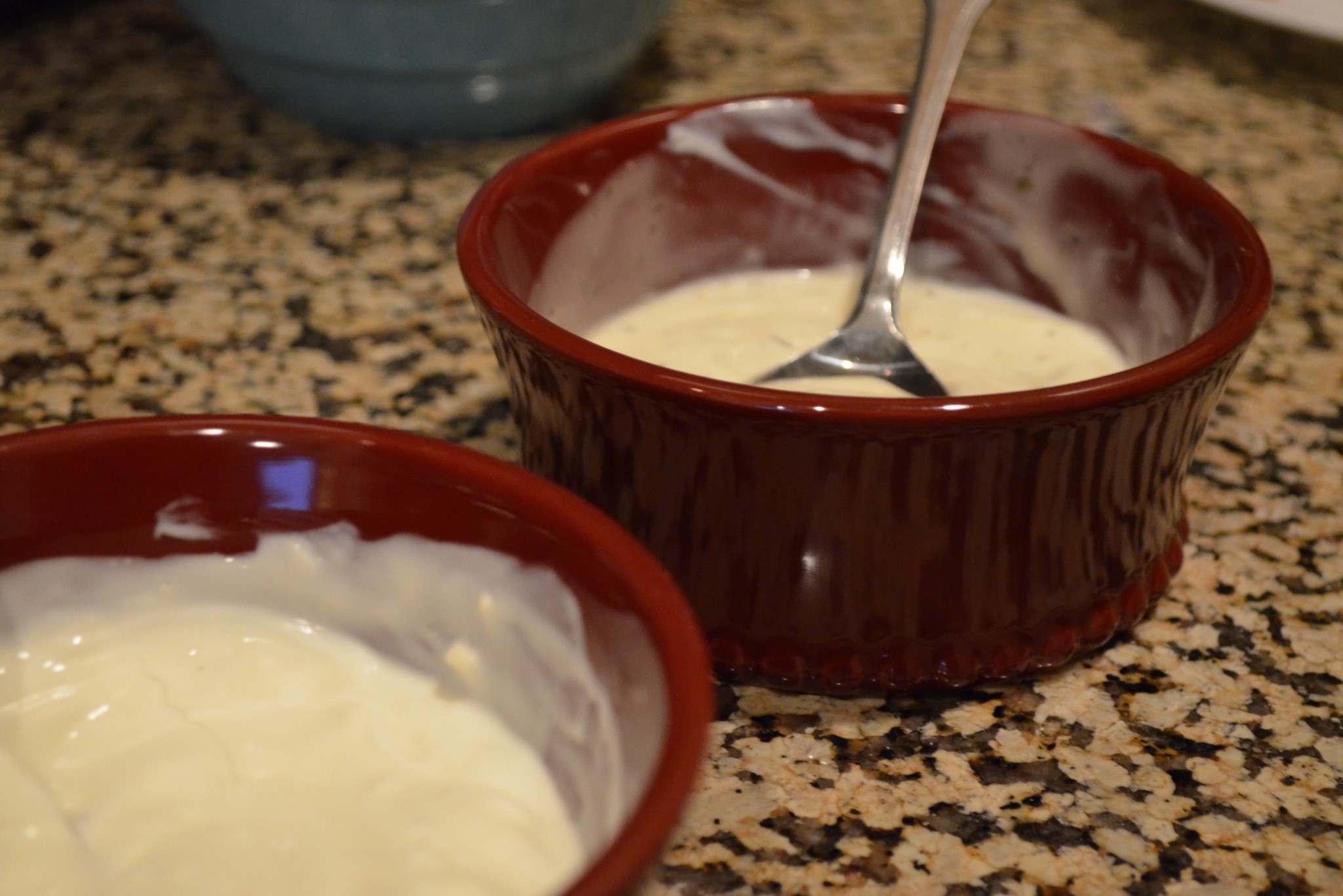 So how would a nutritionist analyze one of these wings? You take relatively healthy chicken, then dip it in fat (oil) and fry it, then coat it in sugar (Parmesan Garlic sauce), and then douse it with more fat (ranch dressing). Yummy.