Theo Chocolates
Our chocolate factory adventure started off on a good premise. A fun six dollar tour with plenty of free chocolate and a lesson on chocolate making from bean to bar promised to be an affordable and tasty afternoon. But like the manipulable foodies we are, we ended up going home with a fat stack of chocolate and a lighter pocket. Ah the wonders of impulse buying.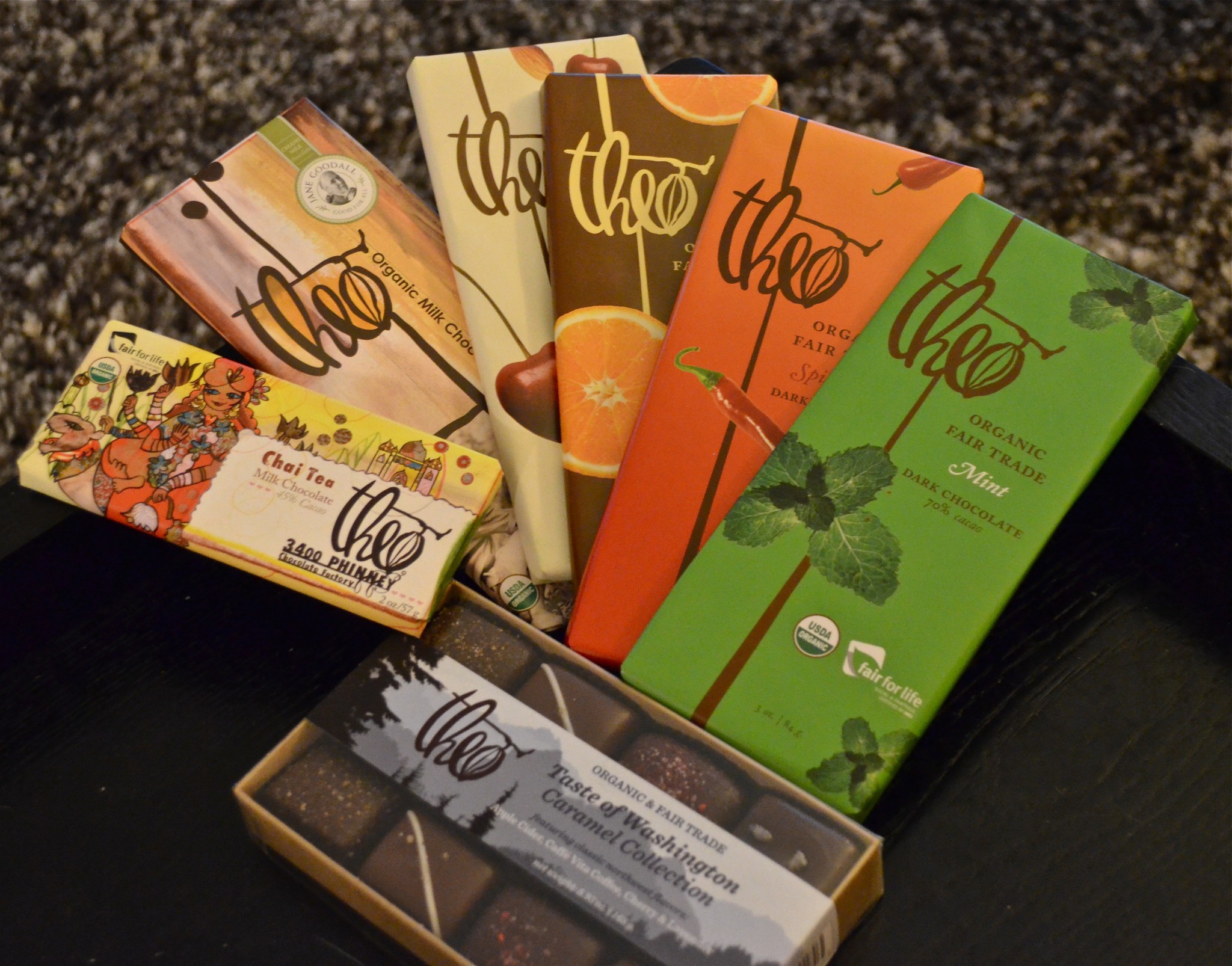 Theo Chocolate is the only organic, fair trade, bean to bar chocolate factory in the United States, and it is located right in our backyard— lucky for our taste buds, unlucky for our pants and wallets. Theo makes all of their own chocolate, controlling every step of the chocolate making process. They are proud of their fair trade status and are committed to changing the way business is conducted in the often nefarious cocoa industry. We got a first hand glimpse at the behind the scenes processes of chocolate production, and a plenty of samples. Following our tour, we loaded up on their delicious chocolates. It was so hard to pick what we should buy. If we had the money, I'm sure we would have walked out with the entire store quite literally!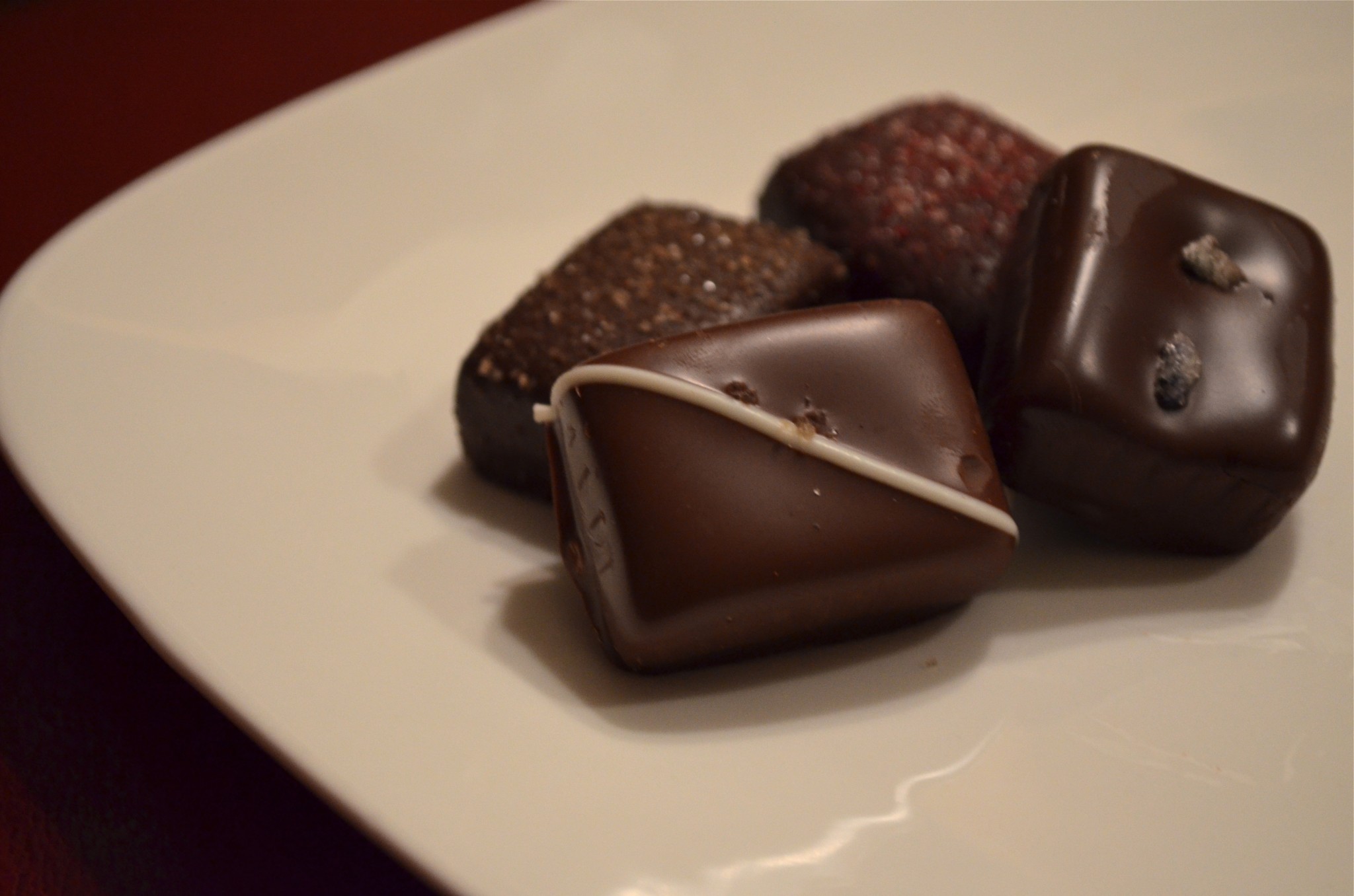 One of our purchases from the Fremont-based chocolatier was the Taste of Washington Caramel Collection, which we sampled from tonight. The flavors in this box included apple cider, Caffé Vita (a Seattle-based coffee roasting company), cherry, and lavender. All of the decadent caramels were buttery smooth and packed full of their respective flavor. The cherry brought the most interesting texture and taste to the table and takes first place in both of our minds. That's not to say that any of the others weren't delectable, and it's definitely worth trying some of Theo's more unique flavors like the lavender one we bought or the basil caramel, which we tried in the store. Who would have thought that a pesto-y chocolate candy could taste so delicious?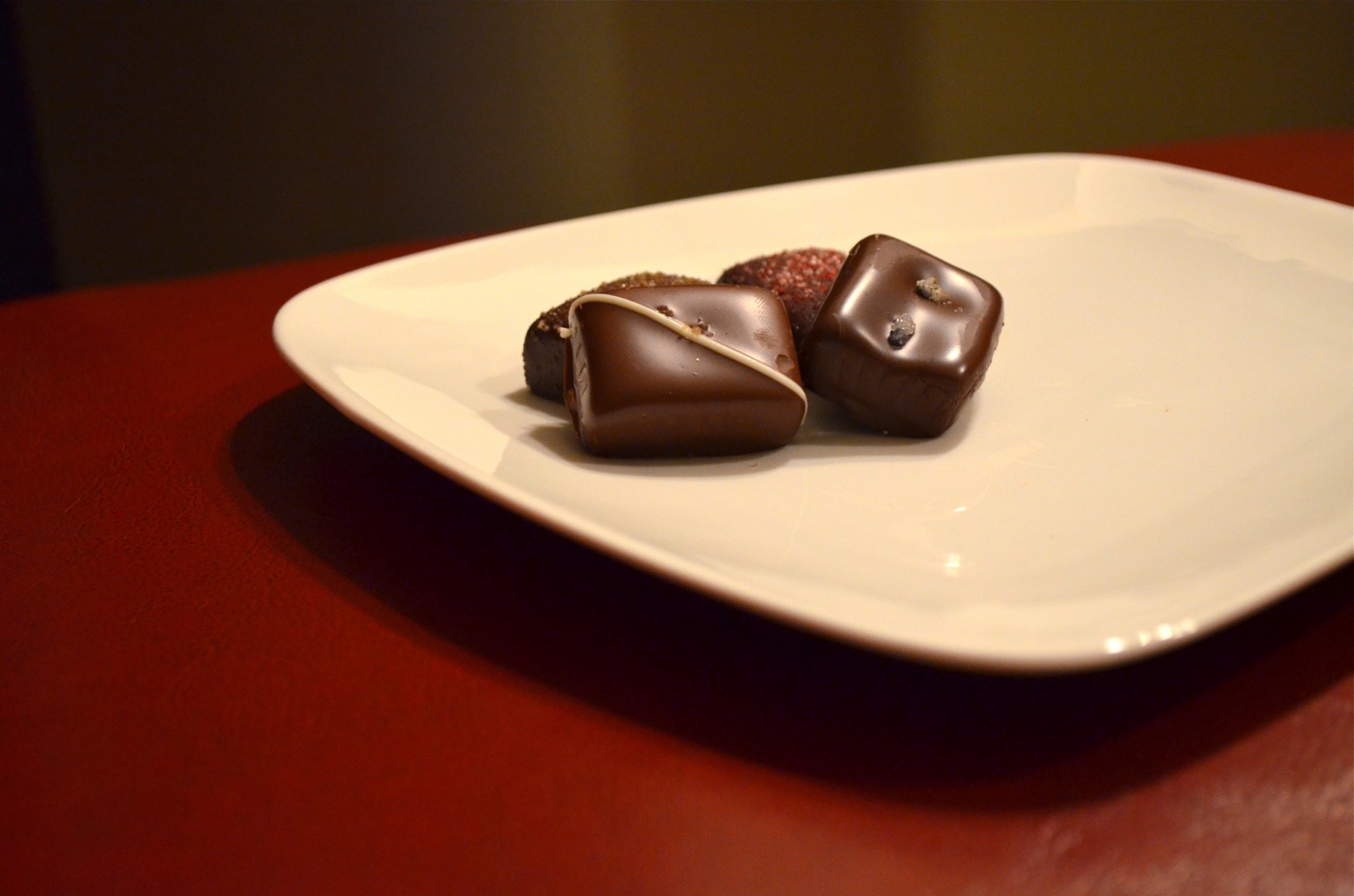 Unfortunately, the little puppy could not indulge in this treat. She makes a sad face.