Yogurty Lemon Blueberry Bread
Labor Day has come and passed, which is supposed to mean the end of summer. But up here we are hitting the highest temperatures of the season since we moved here. Today is sunny with a high of 89. It (sort of) reminds me of home. This weather seems like Mother Nature giving me one last excuse to make a summery treat with juicy berries.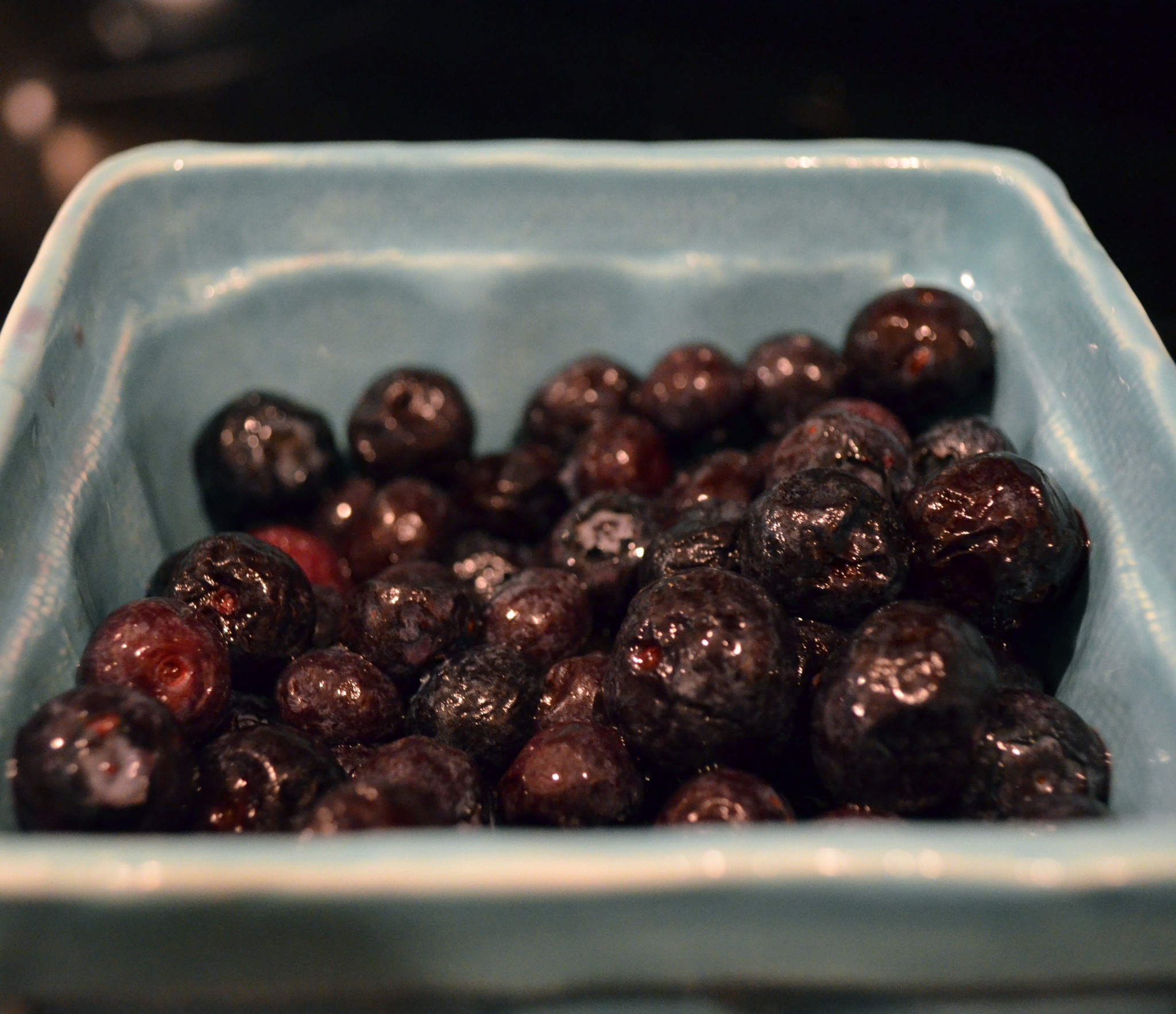 I've wanted to make a yogurt-based loaf for some time now, and I love the combination of blueberries and lemon. While clicking through recipes on foodgawker, I found this one and was completely sold after looking at the picture.
Unfortunately for me, I had the loaf in the oven when I looked over at the counter, and I realized that I had forgotten to put the eggs in the batter. I was waiting to mix them into the wet ingredients last to let them be closer to room temperature, but then I completely forgot about them. I wondered why the batter was so thick when I poured into the pan, but I just ignored the feeling that I did something wrong. Next time something seems strange, I'm definitely going to pay better attention.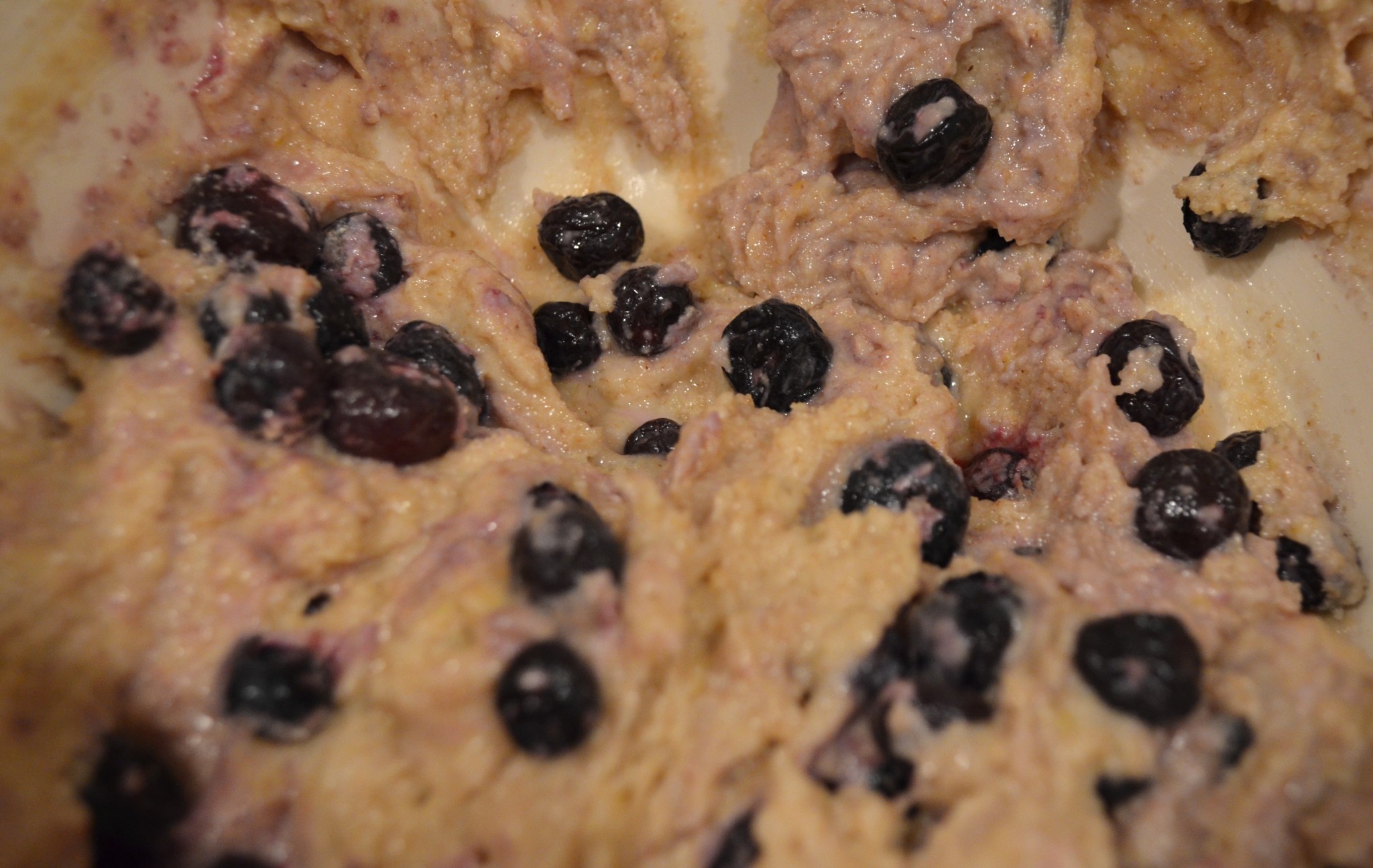 The loaf still tasted pretty darn good after coming out of the oven— very moist and lemony, but not overly sweet with blueberries in every bite. But maybe I didn't let it cool in the pan long enough because I was so eager to taste the loaf sans eggs that when I transferred it to the wire rack, it split into two pieces. At this point, I figured the Baking Gods were against me (and Mother Nature), so I decided not to bother putting the glaze on the loaf. When Dustin tried the bread he was impressed and couldn't believe it didn't have eggs. We will be enjoying this loaf as a sweet breakfast treat over the next couple of days.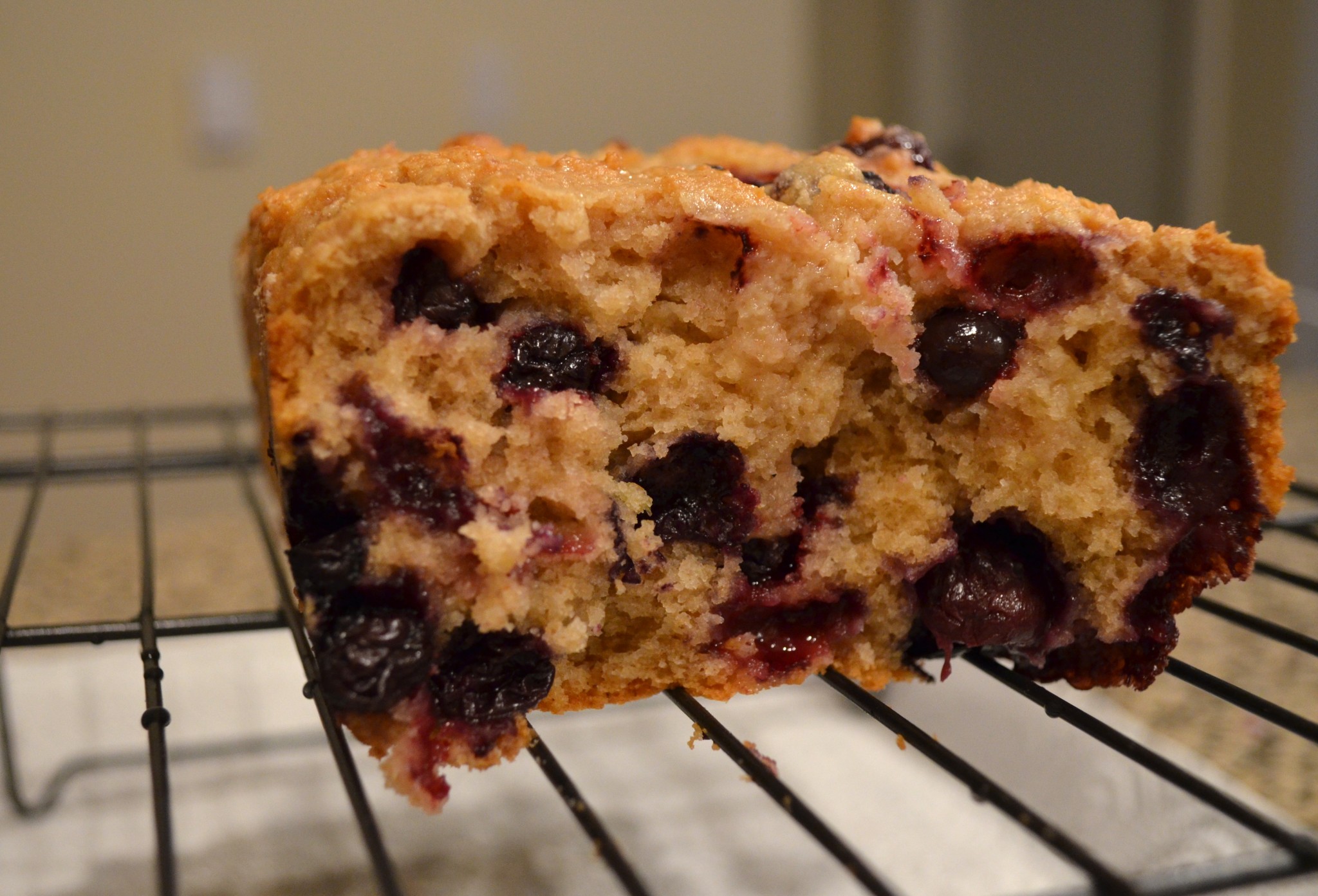 Later on I realized that I needed eggs to make the dinner I was planning, and all I had on hand were three eggs. Had it not been for my goof, I wouldn't have had all of the ingredients I needed to make dinner. So maybe the Baking Gods were looking out for me after all. I just wish it hadn't been on my last summer treat attempt. But at least I'm getting to enjoy the awesome weather. I love it!