Candy Bar-k
Happy Halloween!
Inspired by this post, Dustin and I decided to make a Halloween bark from some of America's favorite candy bars and the most ubiquitous Halloween treat around, candy corn, to take to a party. I never really thought about making any kind of bark besides the Christmastime goody, peppermint bark, but now that I think about it, it is a truly versatile and decorative treat for any celebration. This bark is really easy to make, plus it looked really cool with all of the different colors and textures. We decided to forgo the "spooky" candy from the original post and focus more on candy bars, hence the name Candy Bar-k.
First we chopped up three different candy bars— a Snickers, a Milky Way, and a Butterfinger– along with a bag of Pretzel M&Ms, just because I personally think they are really tasty and they would add a little pop of color. Any candy bars can be used though, which really allows for great customization of this dessert. In hindsight, Butterfingers might not have been the greatest choice seeing as when they were chopped the insides crumbled. Reese's Peanut Butter Cups might be a better choice to get in that peanut buttery flavor.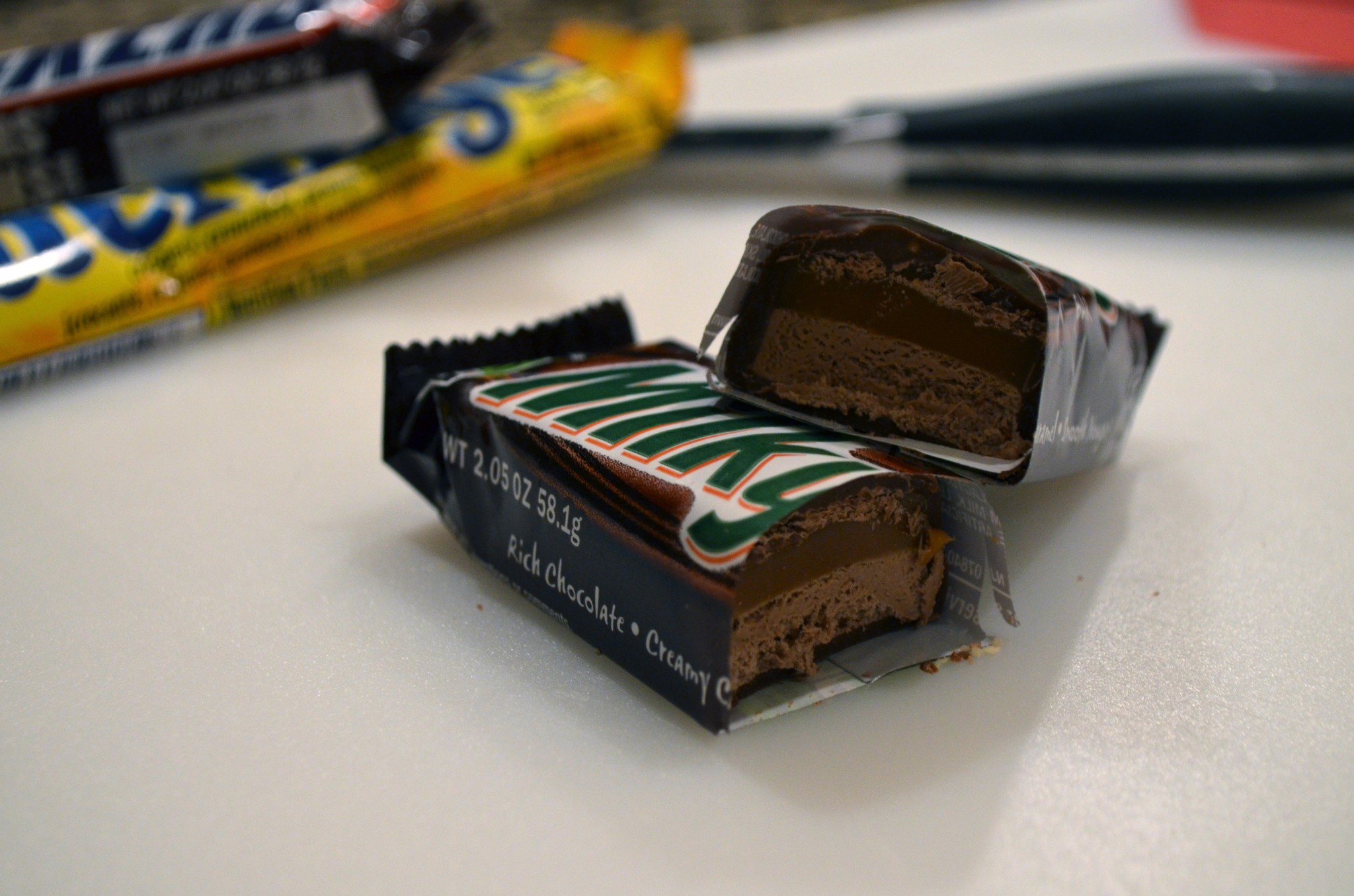 Even though neither of us are candy corn fans, we decided they were essential to making this a Halloween specific treat, so we took a few handfuls and added them in as well. Crazy enough, candy corn was actually hard for us to find when we went shopping. The local Safeway didn't have any, so we had to make a special trip to the drugstore which saved the day and our bark.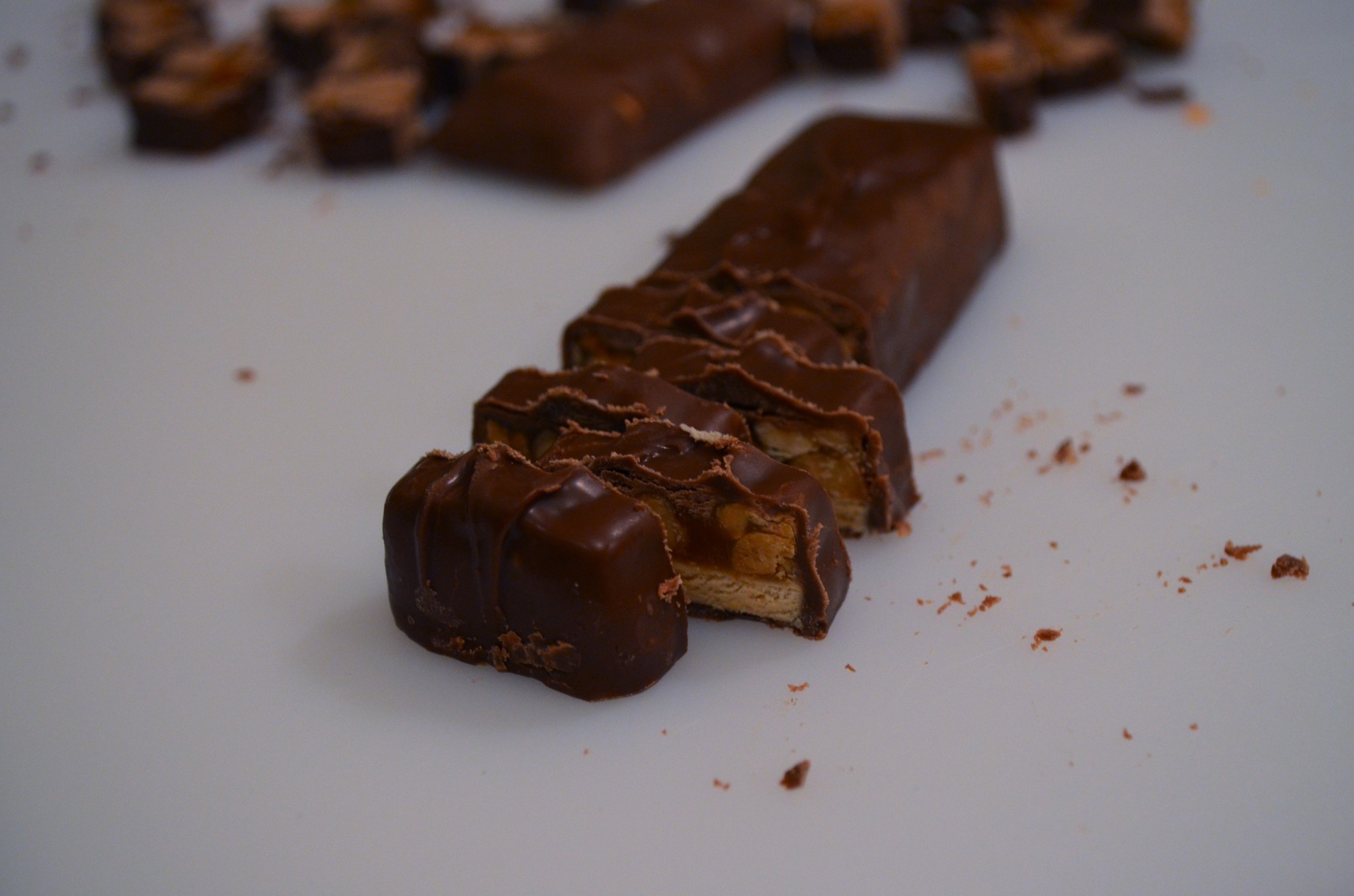 Next, we melted an entire 11 ounce bag of milk chocolate in a double boiler with about a tablespoon of butter. Once the milk chocolate was smooth, we spread a layer onto an 8x8 baking dish covered in wax paper.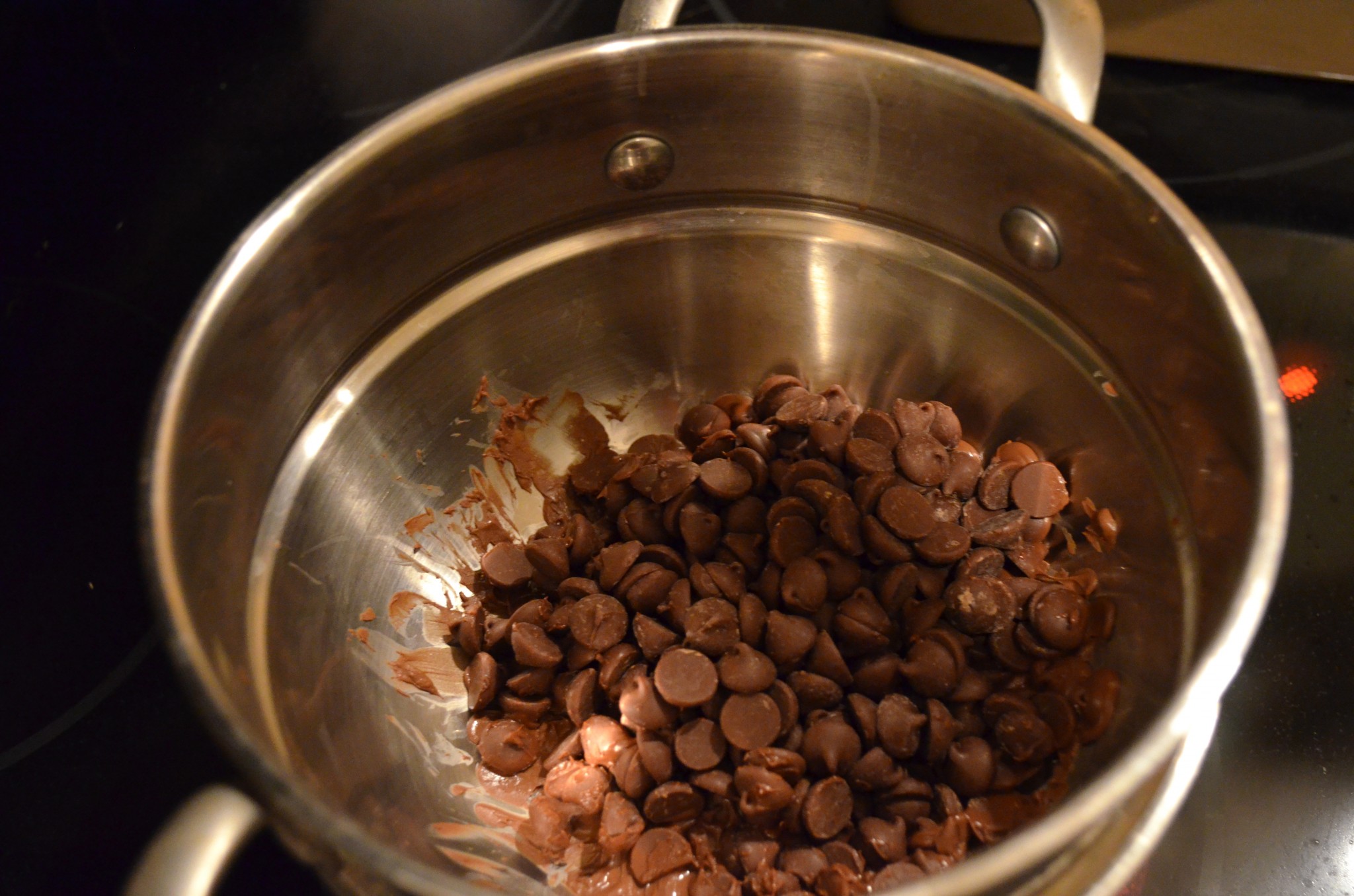 We cleaned the double boiler and then melted about 2/3 of a bag of white chocolate chips with another tablespoon of butter and then poured that layer over the milk chocolate.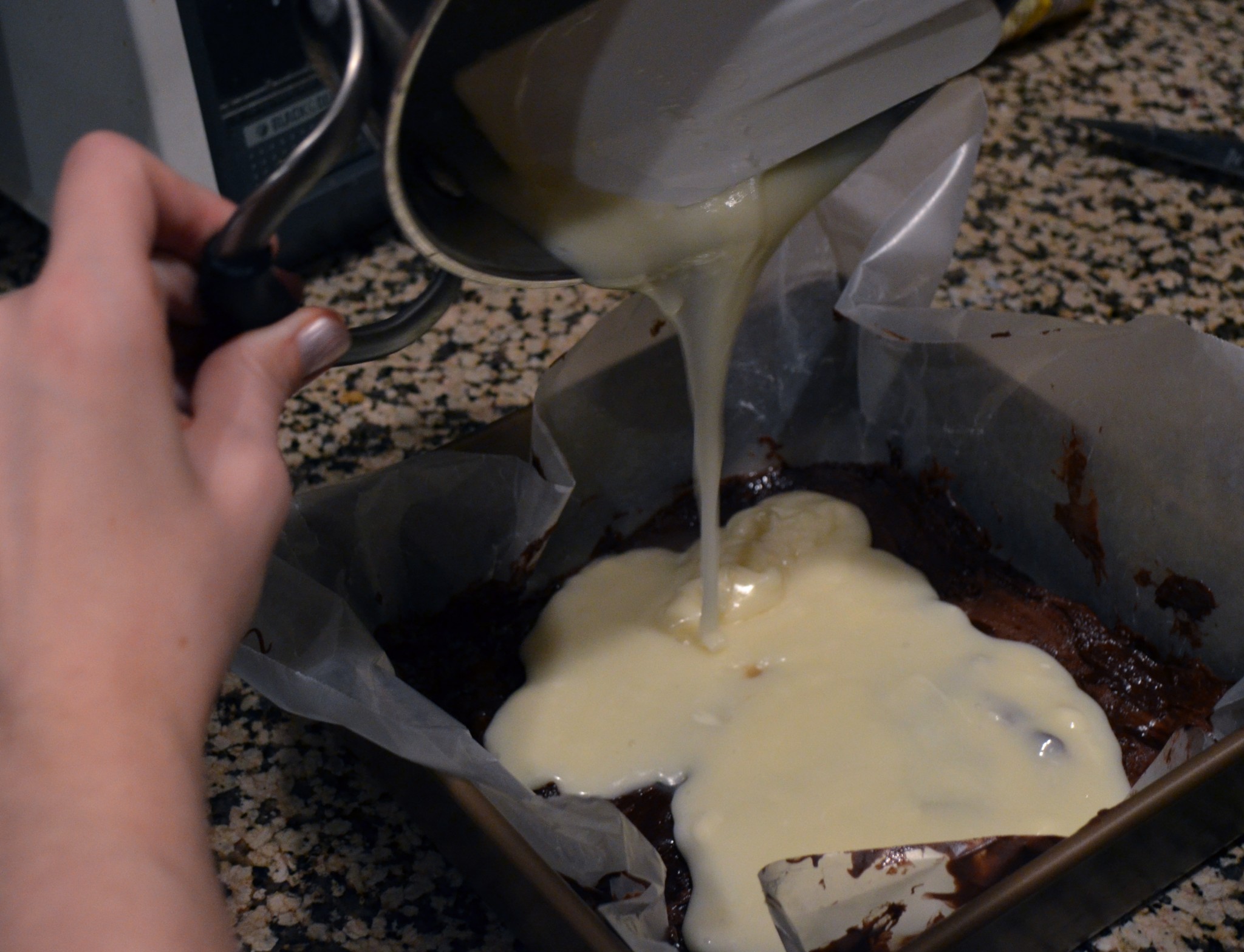 Taking a knife, we swirled the two chocolates together to create neat little patterns (although it really doesn't matter considering the next step).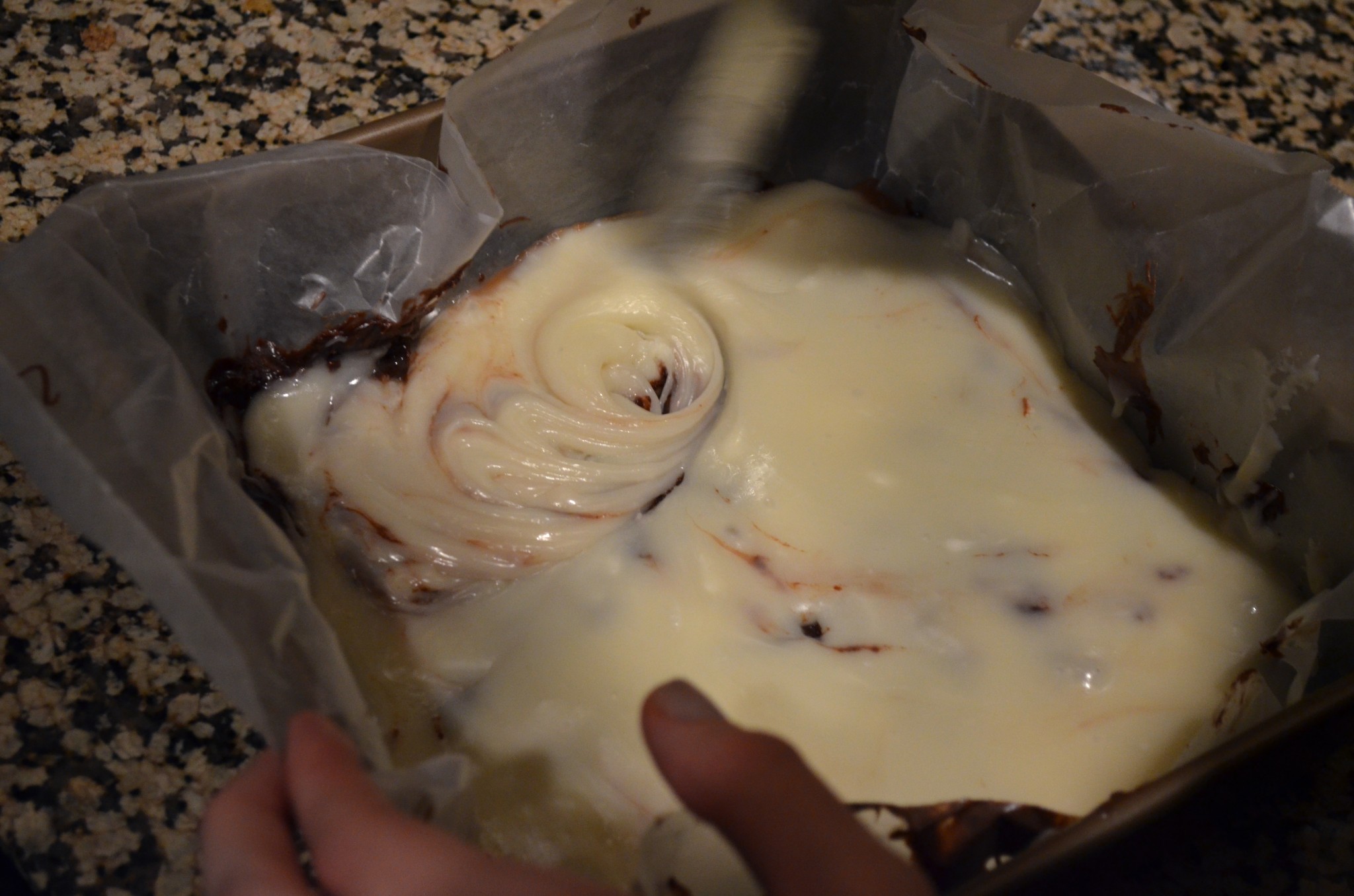 We took our chopped candy, mixed it all together and covered the chocolate, lightly pressing the candy in so it would stick well.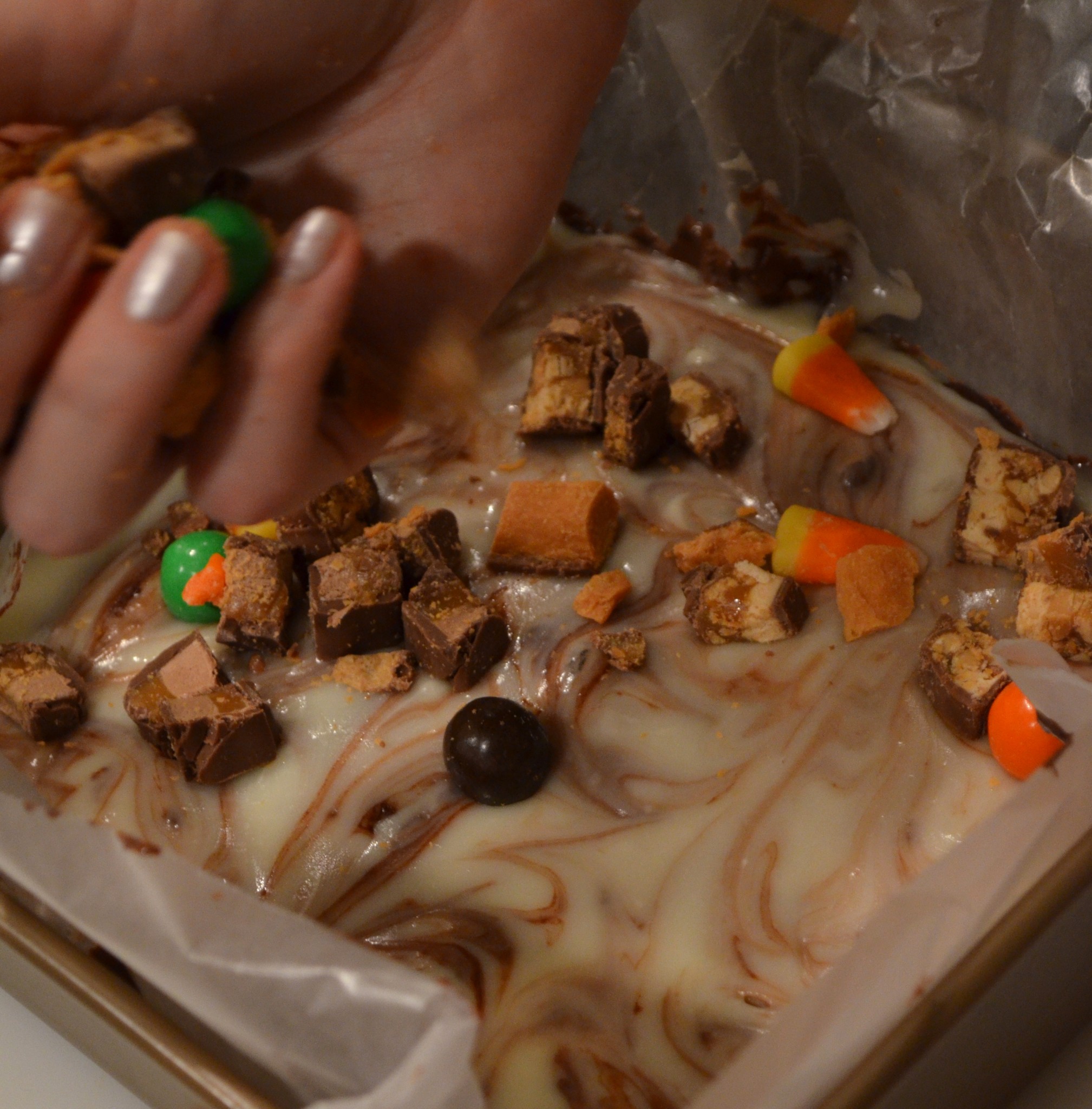 Our bark looked good enough to eat right then and there, but we had to be patient. We popped it into the refrigerator for an hour before we took it out and broke it into pieces for that authentic bark look. We heeded the advice of the original recipe which said not to keep the bark refrigerated, but instead to put it in an airtight container.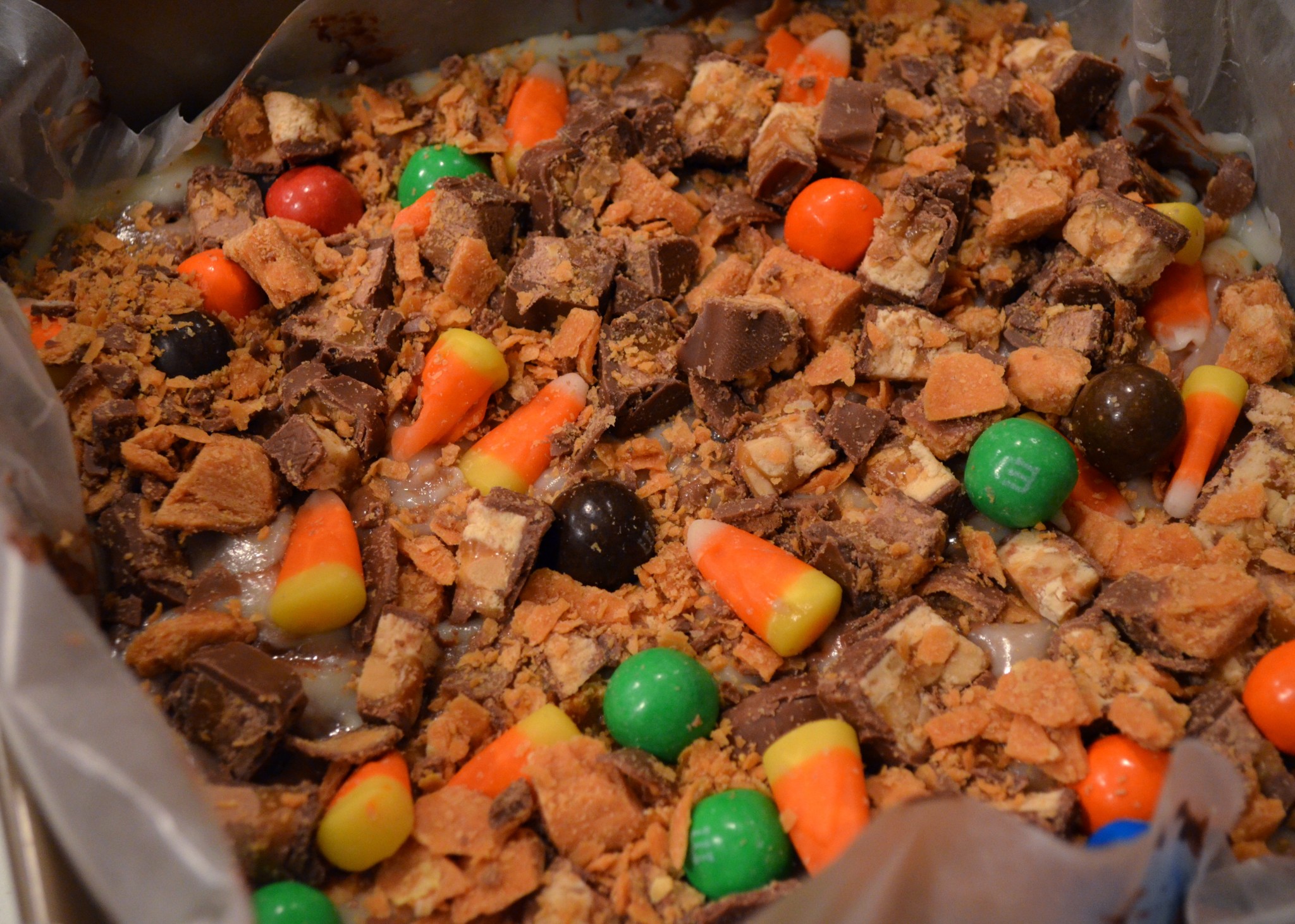 Not only is this recipe great to make on Halloween as a party treat, but it is also a fantastic way to finish up the candy you didn't pass out to trick-or-treaters!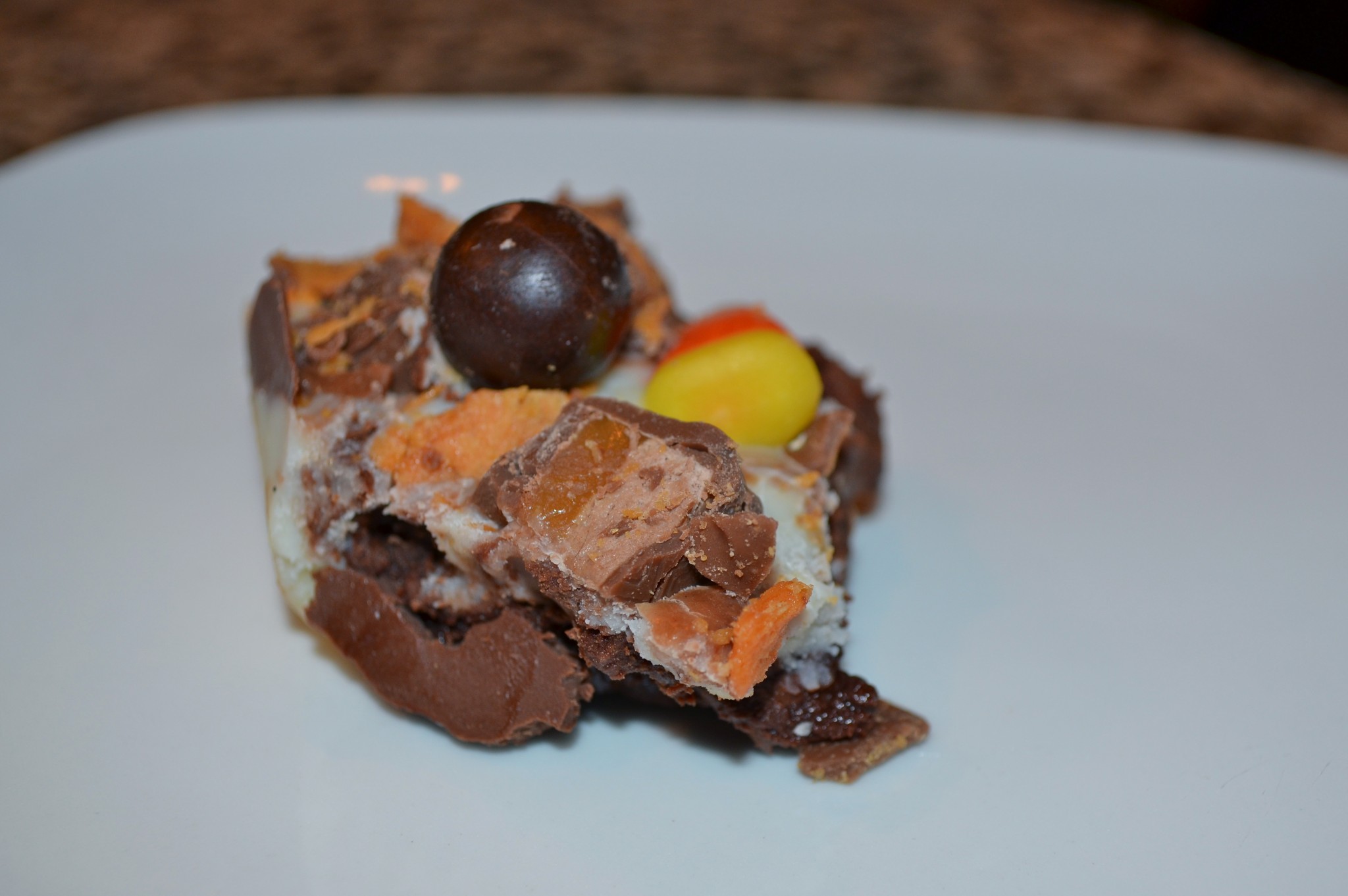 Not to be left out of all of the fun, Bonnie got a special Halloween treat too. Even puppies need a treat to the celebrate the holidays.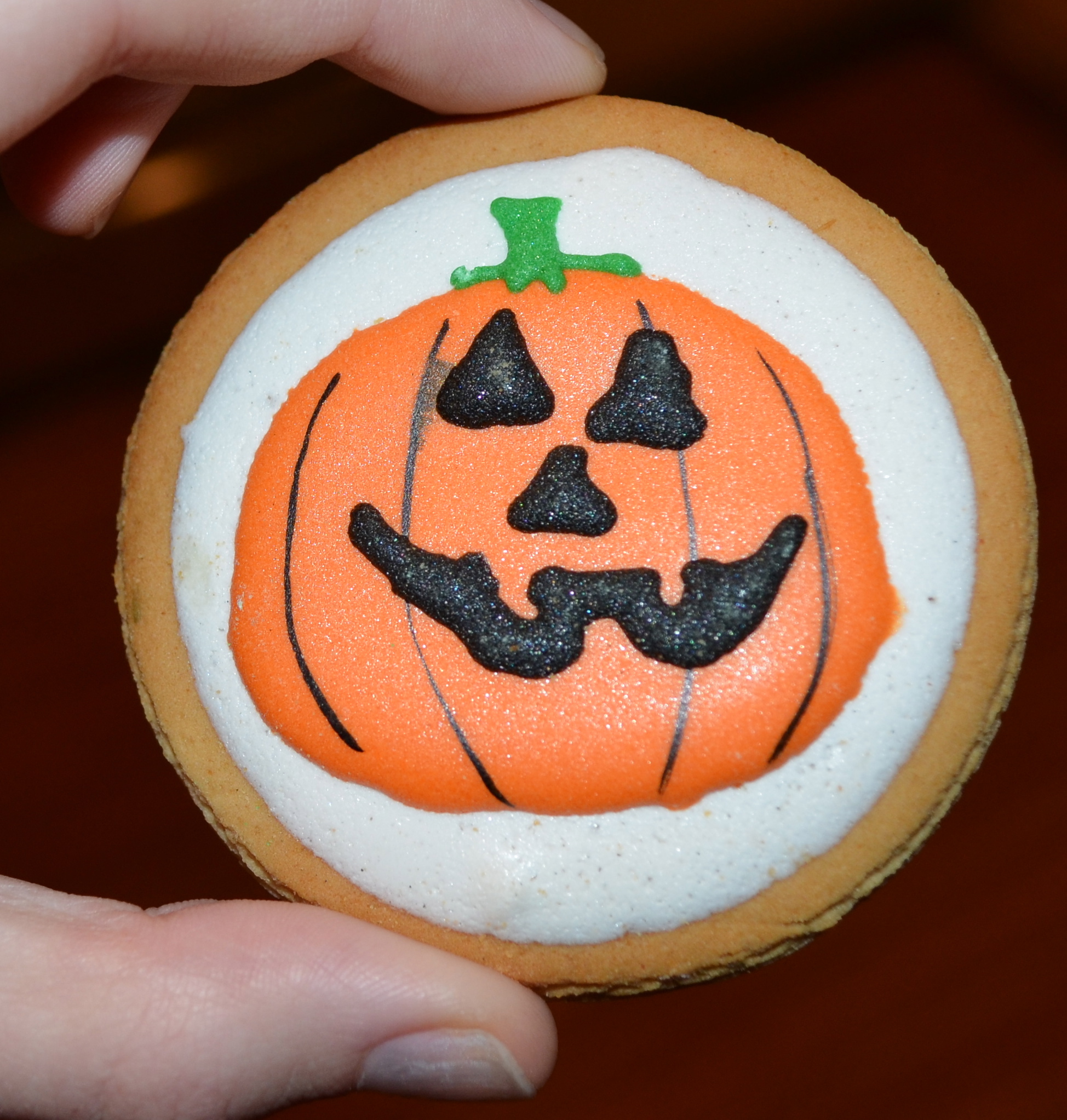 And costumes. Don't judge.