Creamy Tomato Pasta with Spicy Italian Sausage
Signs you have found a good man.
He actually likes cooking dinner with you every night
He makes you a fancy Italian dinner after you have been apart for 2 weeks
A nearly five hour flight plus an airport security line so long you almost-miss-your-flight-and-have-to-run-through-the airport-with-really-heavy-bags-on-your shoulder-even-though-you-made-it-to-the-airport-plenty-early can be really stressful and really work up an appetite. Lucky for me, Dustin decided to cook me a romantic dinner upon my return after we had been apart for two weeks while I was on my trip back home to Texas.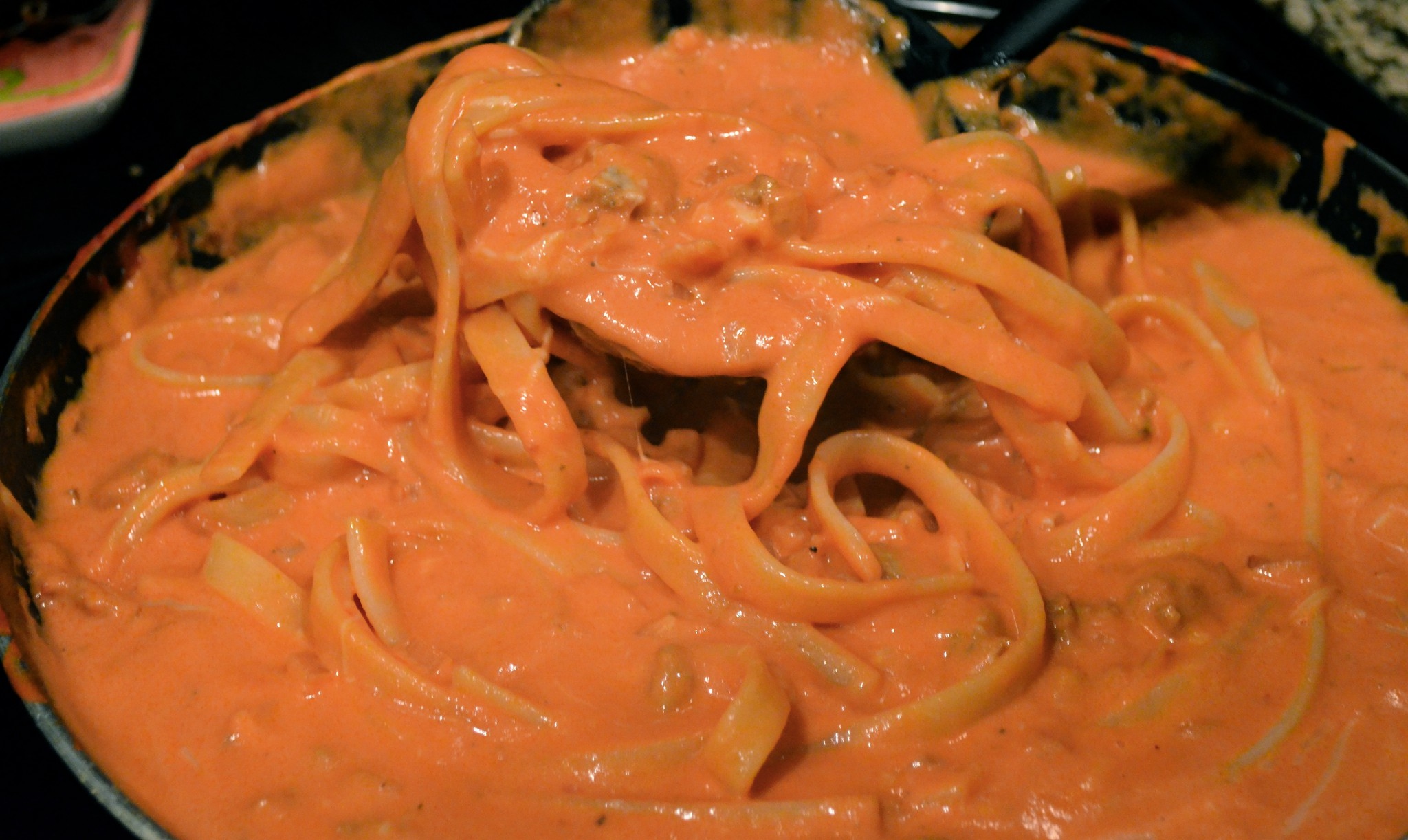 Dustin found a recipe, did all of the shopping (side note— you know Dustin did the grocery shopping all alone this week because he came back from Whole Foods with a big loaf of the buttery, garlic bread you bake in your own oven, which I always say no to out of consciousness for our health— sneaky boy!), and wouldn't even tell me what he was making as he started out in the kitchen (as he didn't want me to see how much butter he was adding to the dish). I could tell it was pasta (that's not a surprise because pasta dishes are his romantic specialty), but he promised there was a secret ingredient he would add at the end.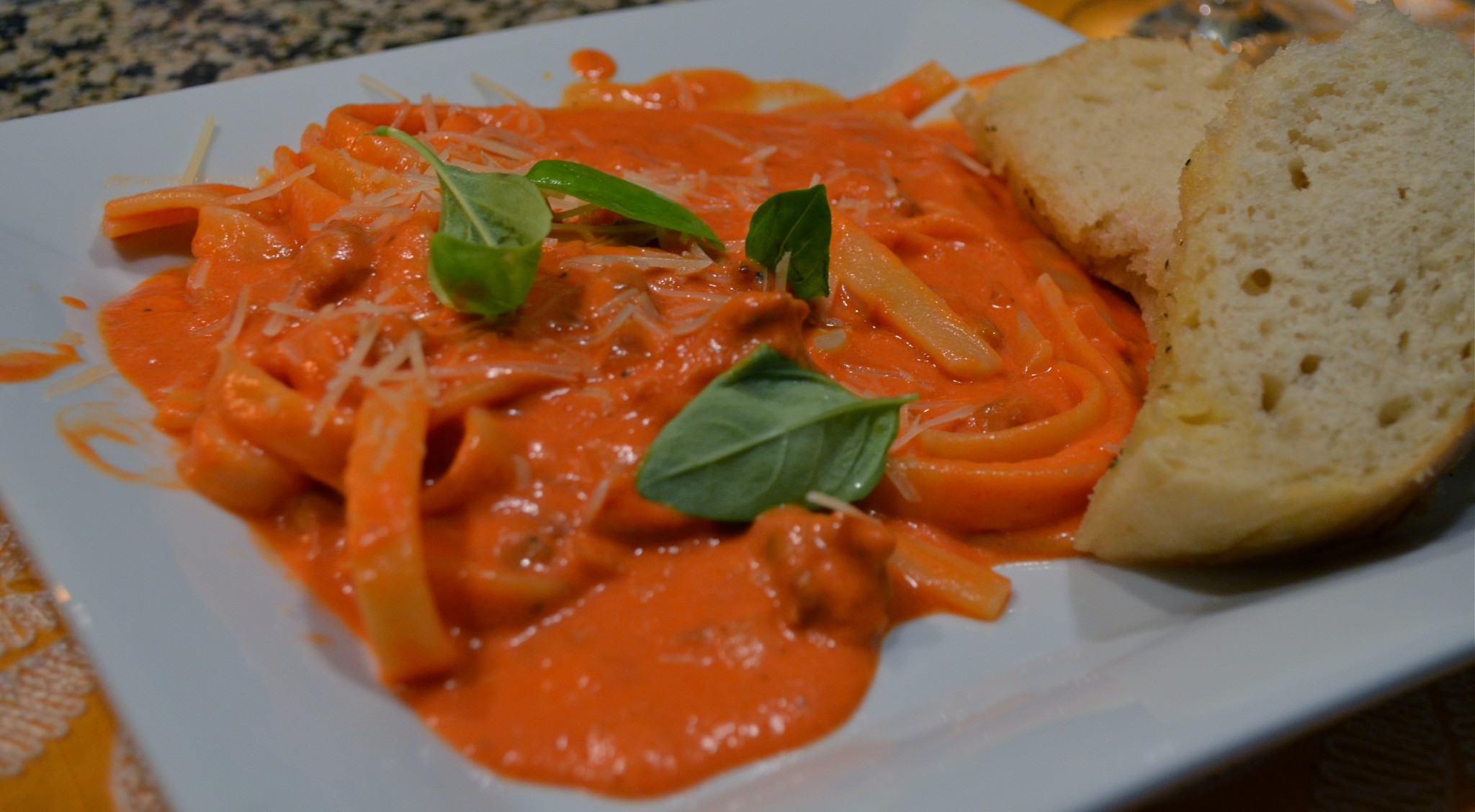 The secret ingredient turned out to be cream. Lots of it.
My special pasta dinner was a delicious, tomatoey, and creamy homemade pasta sauce tossed with linguine imported from Italy with spicy Italian sausage mixed in (not in the original recipe). The end result was divine (and the sauce was a really cool color)!
Dustin wasn't sure how much the sauce the recipe would make (turns out it was enough to stuff a family of four hungry eaters), so we had plenty of leftovers. And this pasta was so good that even I, who normally gets incredibly sad at the prospect of leftovers (there's something about the texture of reheated food that I find off) was glad to eat this delight the next day!