Mini Mediterranean Pizzas
I think the only way Dustin and I will eat cucumber is when it its made into tzatziki sauce. I've tried cucumber multiple times in other ways, and no matter what, I can't stand it. But when cucumber is mixed into Greek yogurt with some garlic, drenching a gyros sandwich, we love it. Funny how flavors blend, turning something you hate into something you love.
This pizza was inspired by what I once saw referred to as a gyros pizza, which was basically pita covered in tzatziki with some shrimp and red onion as toppings. Now when I think gyros pizza, I'm thinking lamb meat, so really the name just inspired us. We pretty much decided to go a little crazy and blend all of our favorite Mediterranean flavors into one tasty pita pizza!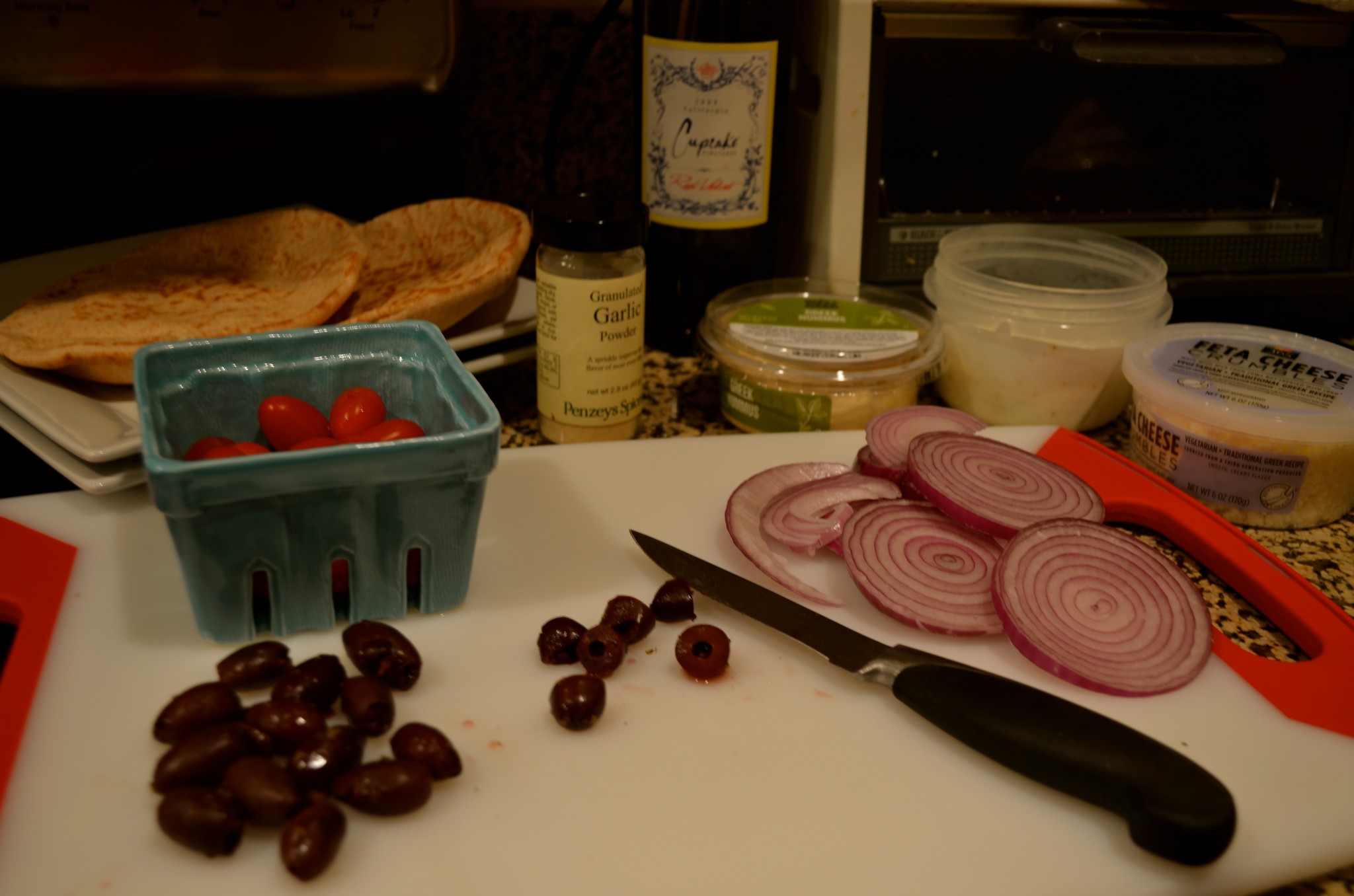 First I made my own homemade tzatziki sauce in the morning. I blended one six ounce container of non-fat Greek yogurt with one tablespoon of lemon juice, 1/4 cup of grated cucumber, and two tablespoons of minced garlic, sprinkled with a little salt and pepper in a food processor. I put the tzatziki in an airtight container and refrigerated it for about eight hours, but you can do less if time doesn't permit. The longer it sits the better the flavors meld together.
I cooked up some ground lamb meat on the stove, seasoned with garlic, salt, and pepper while I diced cherry tomatoes, red onion, and cut some Kalamata olives into pieces.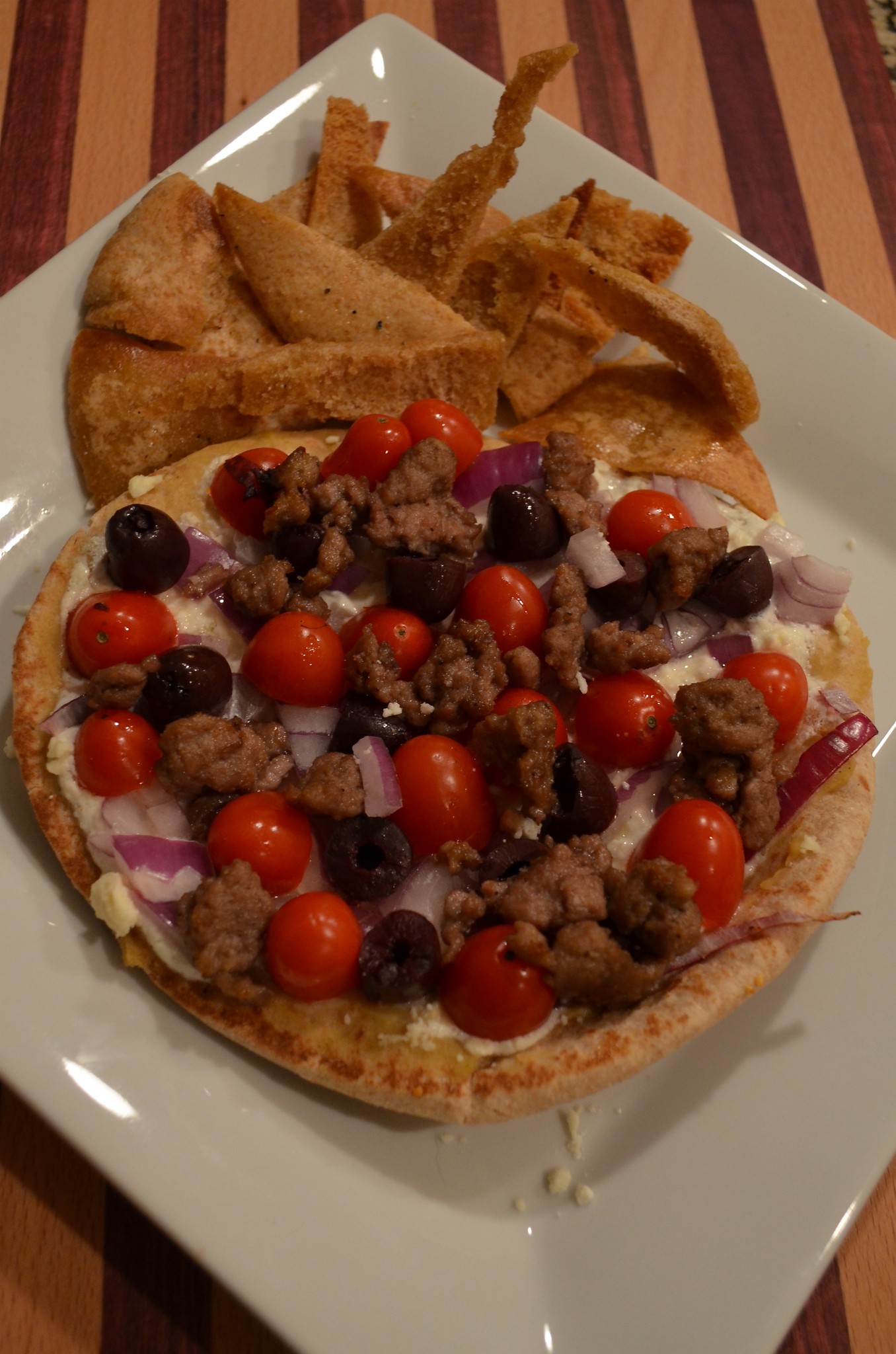 First, I spread hummus over pita bread then drizzled tzatziki sauce on top to make a Mediterranean pizza sauce. I topped this "sauce" with some feta cheese, and our other toppings— cherry tomatoes, red onions, Kalamata olives, and ground lamb.
Then I placed the pita bread in the oven at 350° for ten minutes just to let the cheese get a little melty and all of the ingredients warmed throughout.
Serve with a side of Semi-Homemade Pita Chips and hummus.