Pumpkin Bars with Maple Cinnamon Cream Cheese Frosting
I have been waiting months for fall to arrive in order to be able to make pumpkin flavored treats without seeming crazy. There is not a better smell than the aroma of fall spices— cinnamon, nutmeg, and cloves— in a warm kitchen on a cool day.
I am stocked up on canned pumpkin and ready to try every delicious-sounding pumpkin recipe I come across, which believe me, is a lot.
My first pumpkin treats of the season are pumpkin bars from Chocolate Covered Katie's blog. I really like her healthy dessert recipes, so I can feel a little better about myself for eating about a million of whatever I make. I made a few modifications, adding more spices, since I'm slightly addicted to these flavors and want to make sure they really come out in the dish. These pumpkin bars had a really nice texture, and definitely didn't taste healthy!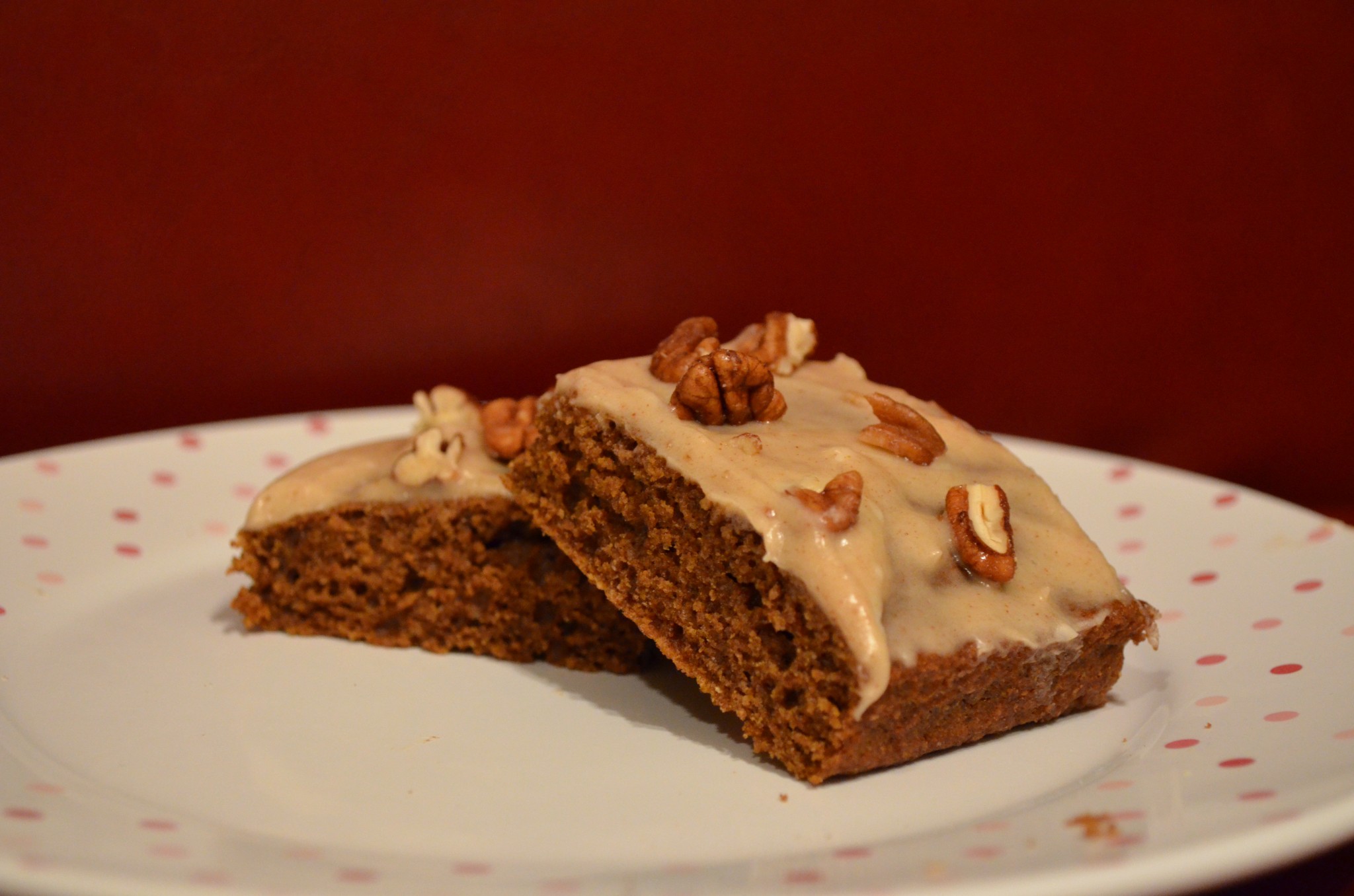 But while the base part of this dessert is pretty healthy, the topping certainly was not. To create this sweet concoction, I mixed slices of butter with spoonfuls of low-fat cream cheese spread in my stand mixer, along with a touch of vanilla and a few shakes of cinnamon. Then I slowly added powdered sugar until the frosting reached the consistency I liked. I tasted the frosting but something was missing, so I added a pour of pure maple syrup. The end result was a delicious, sugary frosting that would perfectly complement the warm, rich pumpkin bars.
For the ultimate crunchy, fall treat, I topped the frosted bars with candied pecans!