Amaretto Apple Fritter Muffins
Baking was a really bad hobby for me to get into. I love anything that involves creating a batter. Because I like to eat "anything" batter. Even when it contains raw eggs and it should straight into the oven, not my mouth.
The batter to make these muffins is good. I would know. I ate enough of it.
I bookmarked this recipe when we had an apartment stocked full of apples, but I never got around to making it during that phase. I finally got a chance to bake these this week, and I was very happy with my breakfast treat. Maybe these apple fritter muffins don't quite taste like those apple fritters from Top Pot we are addicted to, but really, what can? But you don't have to feel quite as bad as you do after consuming an entire apple fritter from Top Pot because in addition to being fried and completely covered in sugar, those things are enormous!
Before I made these muffins Dustin wondered "how can a muffin top something fried? I mean would you ever pick a muffin over a doughnut?" After I made these muffins though, Dustin proclaimed they were the best muffins I've made to date—perfectly moist, buttermilk muffin texture with a great "frosting," an addition usually reserved for cupcakes. I still don't know if he'd pick a muffin over a doughnut though.
I wanted to jazz these muffins up a little by soaking the diced apples in amaretto after cooking them. The amaretto added some nice flavor, but it was very, very subtle among the cinnamon and sugar. I also used gala apples because I'm not a huge fan of tart granny smiths. As the original post says, I probably could have used less sugar to cook the apples since I used a sweeter apple variety. But I am a fan of sugary sweetness, so I didn't.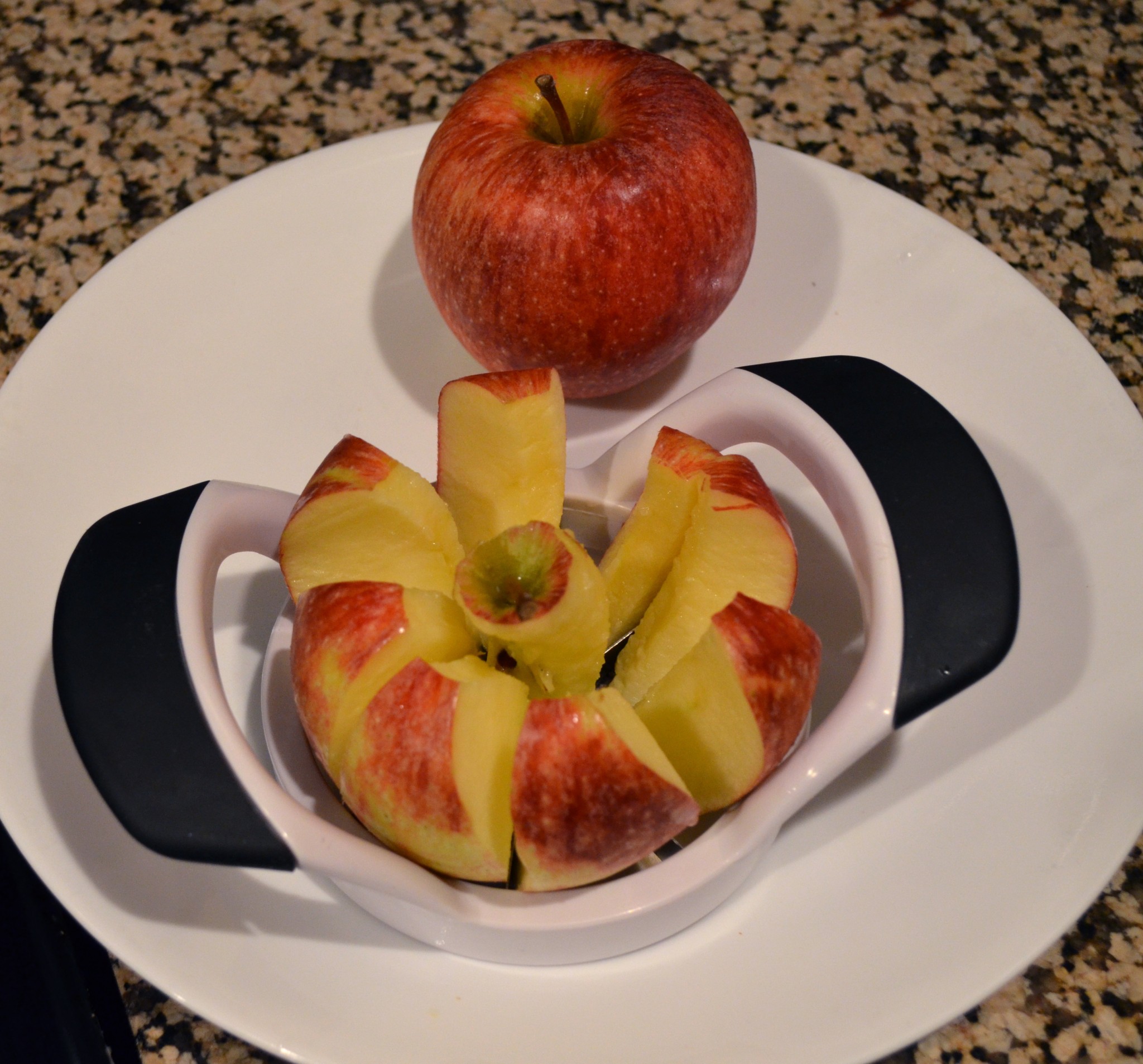 The smell wafting through the apartment as I cooked the apples was intoxicating. I could have consumed the entire pot of the syrupy apples right then and there. The apples were tender, delicious, and oh so cinnamon-y sweet. Dustin didn't know I was making muffins, so I totally could have gotten away with eating them before they made their way to the muffin tin. I wanted to. But in hindsight, I'm glad I didn't stuff my face with the apples, so I could actually put them in the muffins and have the intended final product for breakfast the next day.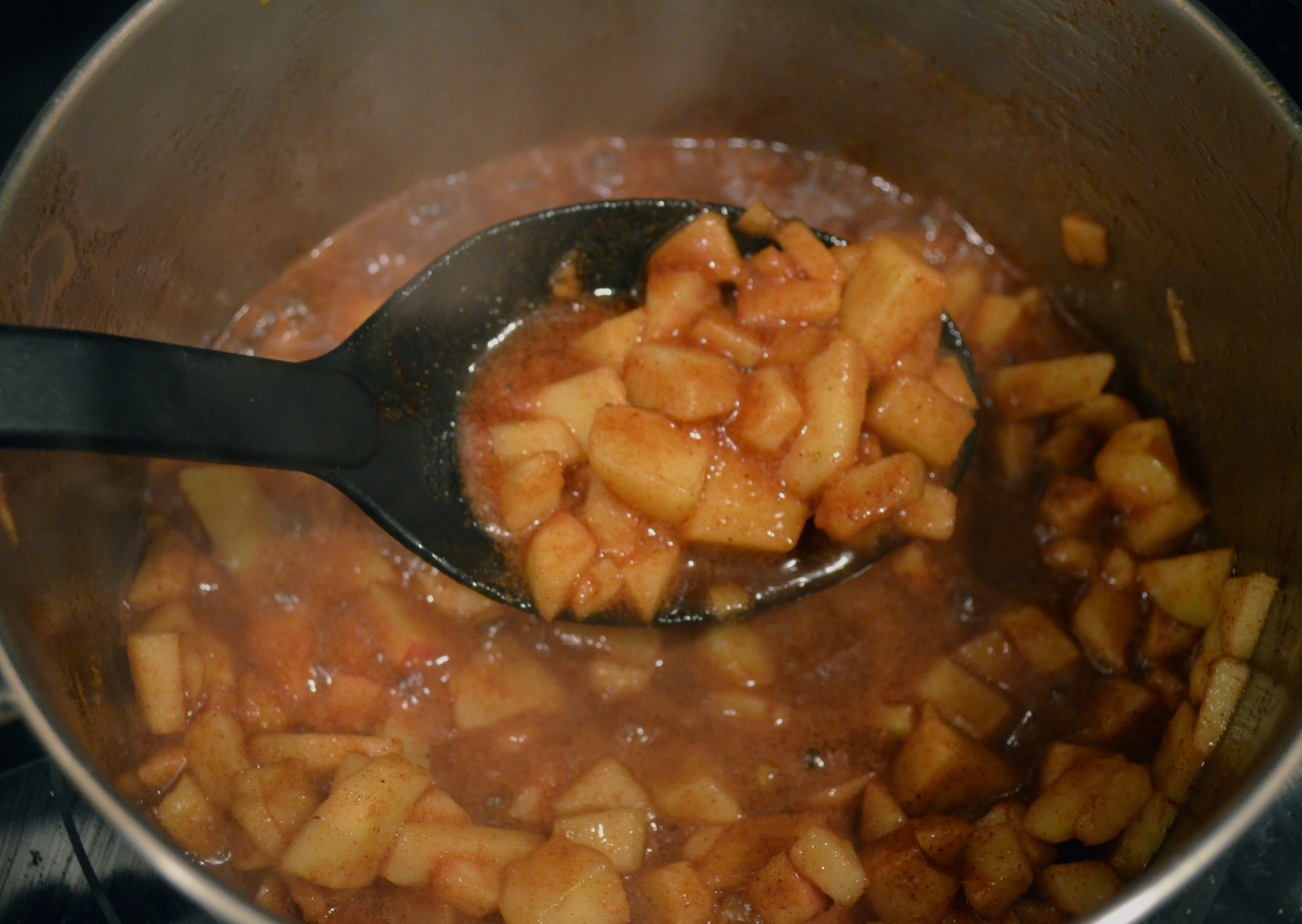 I whipped the batter up according to the recipe, had a few (ok, maybe more than a few) bites, and popped these in the oven. I filled the muffin tins pretty high with batter, so I had to bake them a couple of minutes longer than the original recipe stated. Also I had way more batter than I needed to fill 14 muffin tins. Way more. It took what little will power I do possess not to eat the leftovers by the spoonful straight from the bowl as I watched the muffins bake to perfection.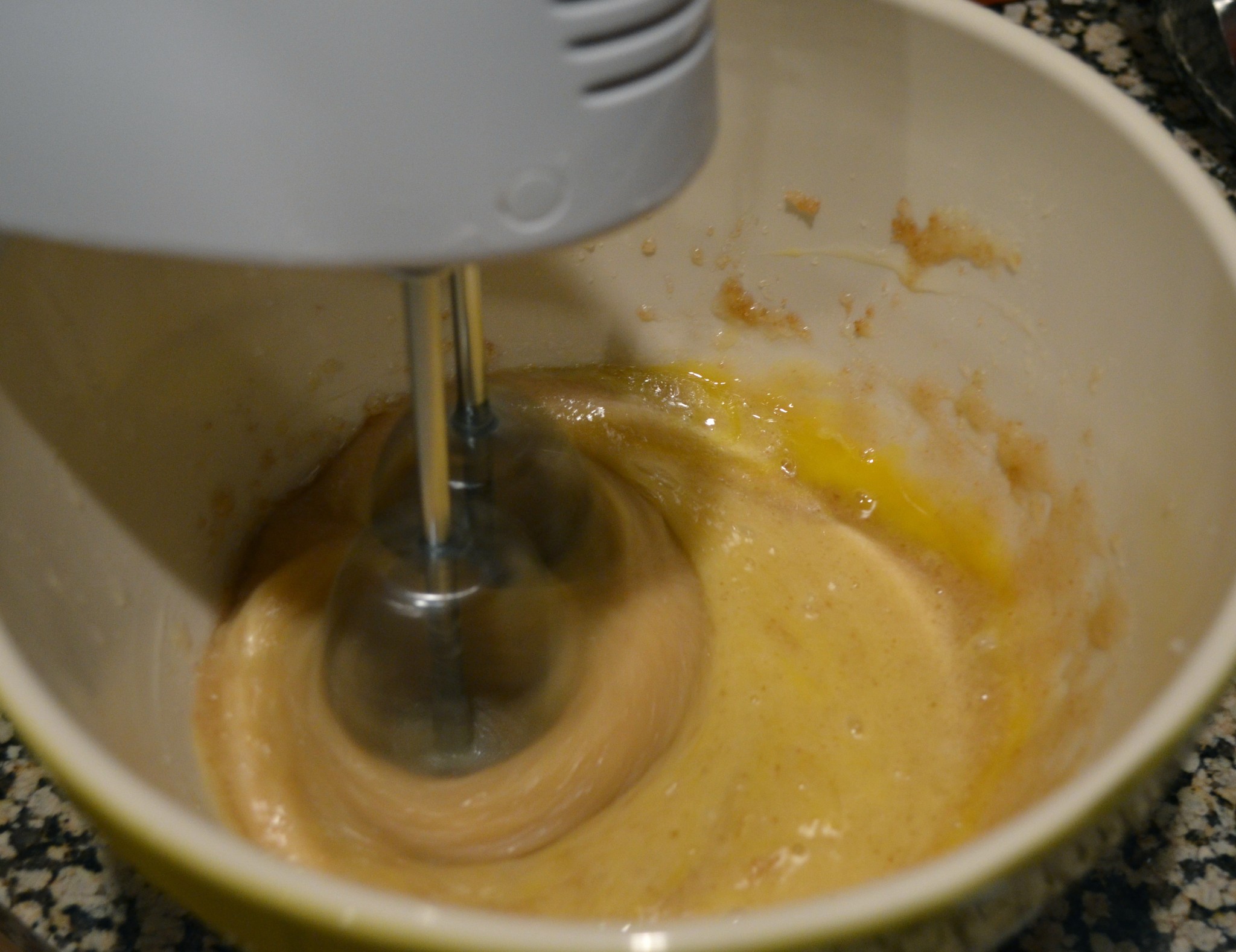 As I was pulling them out, Bonnie got to close to the oven. In trying to shove her away as I grasped the tin, one of the muffins hit the oven rack, destroying the top. Not planning on actually icing and eating these until the next day, this destroyed muffin allowed a pre-tasting of the finished product, lucky for me. Unluckily for me, as the pan hit the rack, I also hit my hand on the oven and burned it, requiring me to stand by the sink and run cold water all over it for what seemed like an eternity. Oh, Bonnie!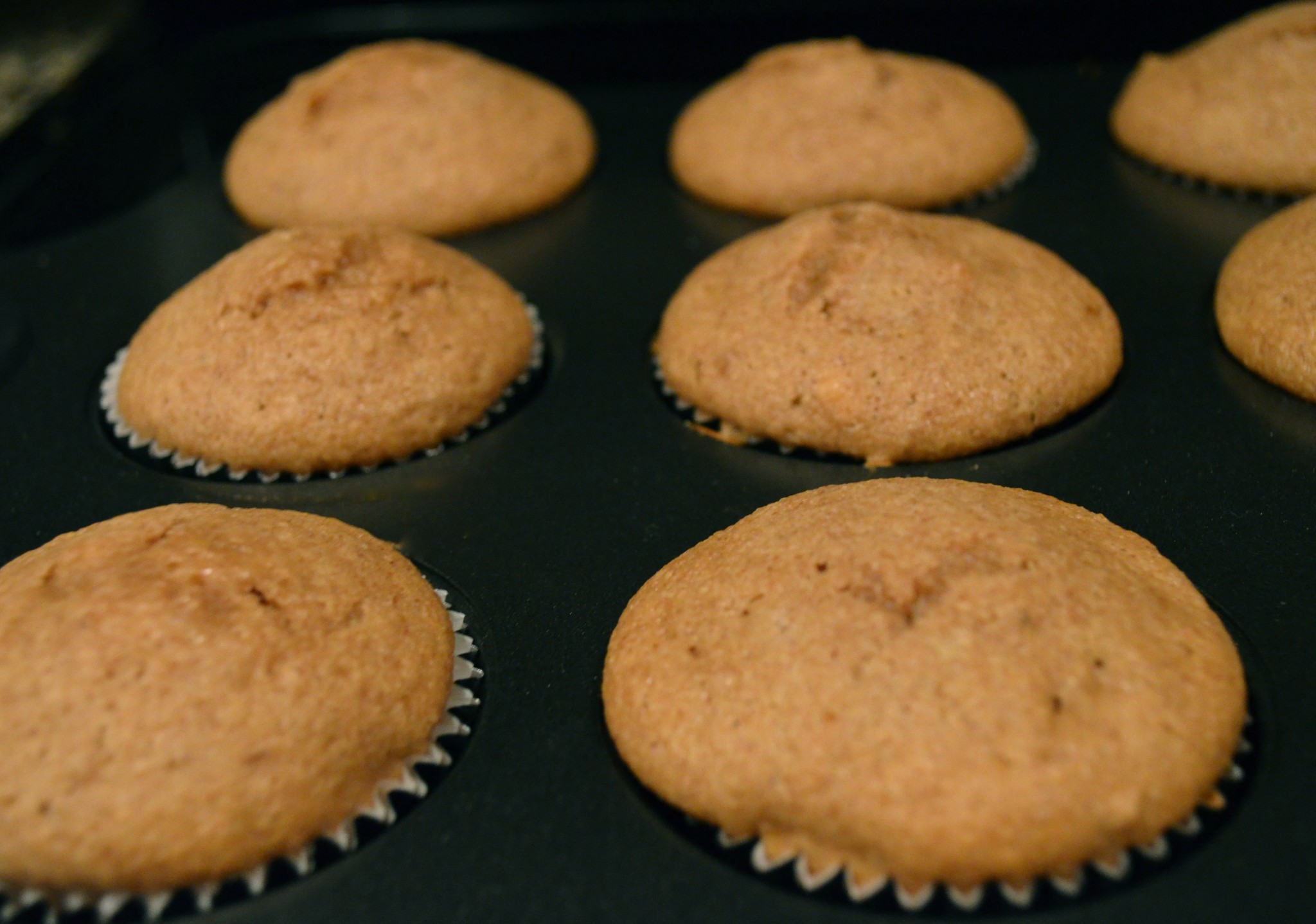 The next morning I woke up early to glaze these muffins, taking them from amaretto apple muffins to amaretto apple FRITTER muffins. I usually have a really hard time getting out of bed in the morning, hitting the snooze button a few more times than I should, but not this morning. Knowing what was to come, I was up and at 'em.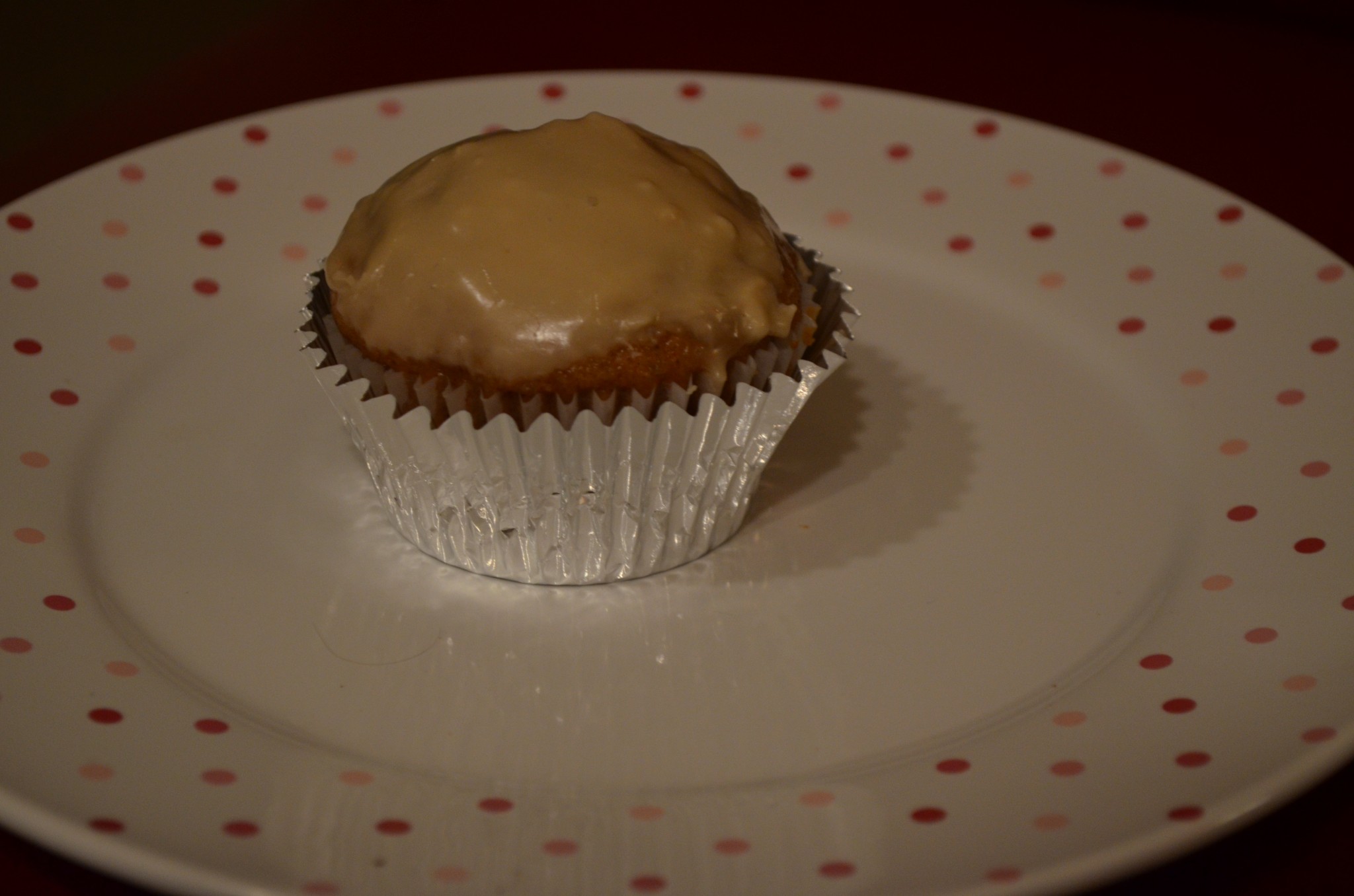 I let the tops harden for about forty-five minutes before serving a muffin to the impatient boy. While I was waiting, I heated some apple cider on the stove, and let it simmer with mulling spices to create a perfect mug of warm, spiced apple cider, complete with a cinnamon stick to swirl it. This addition to the meal made it the perfect apple-filled breakfast.
As one might expect given the ingredients of the glaze (butter, powdered sugar, vanilla, and a little water to thin it out), the glaze sent these muffins over the top and the eater into a sugar coma/heaven. I agree with the original poster of this recipe— it is incredibly difficult not to pull off the glazed top and devour it all first.
I'm not going to lie, that might be how these muffins were consumed.
I think it was worth the wait that forty-five minute wait.