Aubergine and Red Pepper Dip
Continuing our exploration into Tapas, we decided to cook up a Spanish dip to accompany the fresh bread we had purchased for the evening. This dip not only tasted delicious on slices of crusty bread but on tortilla chips and probably would complement a turkey sandwich perfectly. This dip goes through essentially the same process as making Baba ghanoush, so if you need a few dips for a party, they could be a quick combo.
The dip we made is Aubergine and Red Pepper Dip. For those of you who don't know French or are uneducated about words outside of America (Dustin), then it might help to know that Aubergine is just a snobby way of saying eggplant. We started off by roasting the eggplant and red paper. Preheat the oven to 375°, poke a bunch of holes in the skin of both veggies, and then brush on tablespoon or so of olive oil to coat them. Bake them in the oven for about 45 minutes.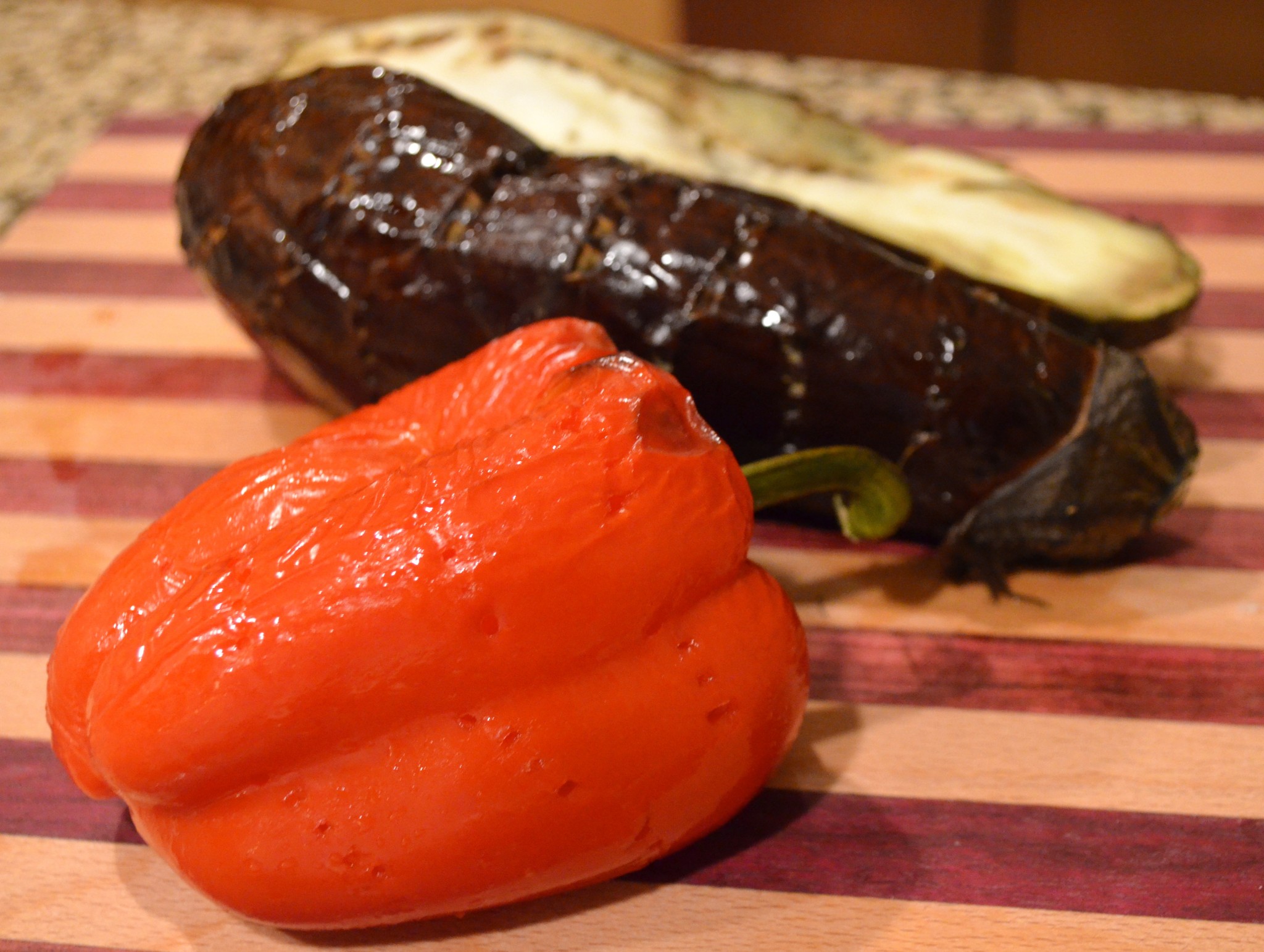 After they are nicely roasted, let them cool for a few minutes and then start chopping them up. For the eggplant we want all the fleshy meat that is inside of it. Eggplant is a realy tough beast so you'll have to cut it open and then slice the edges off. The red pepper just needs the stem and seeds removed.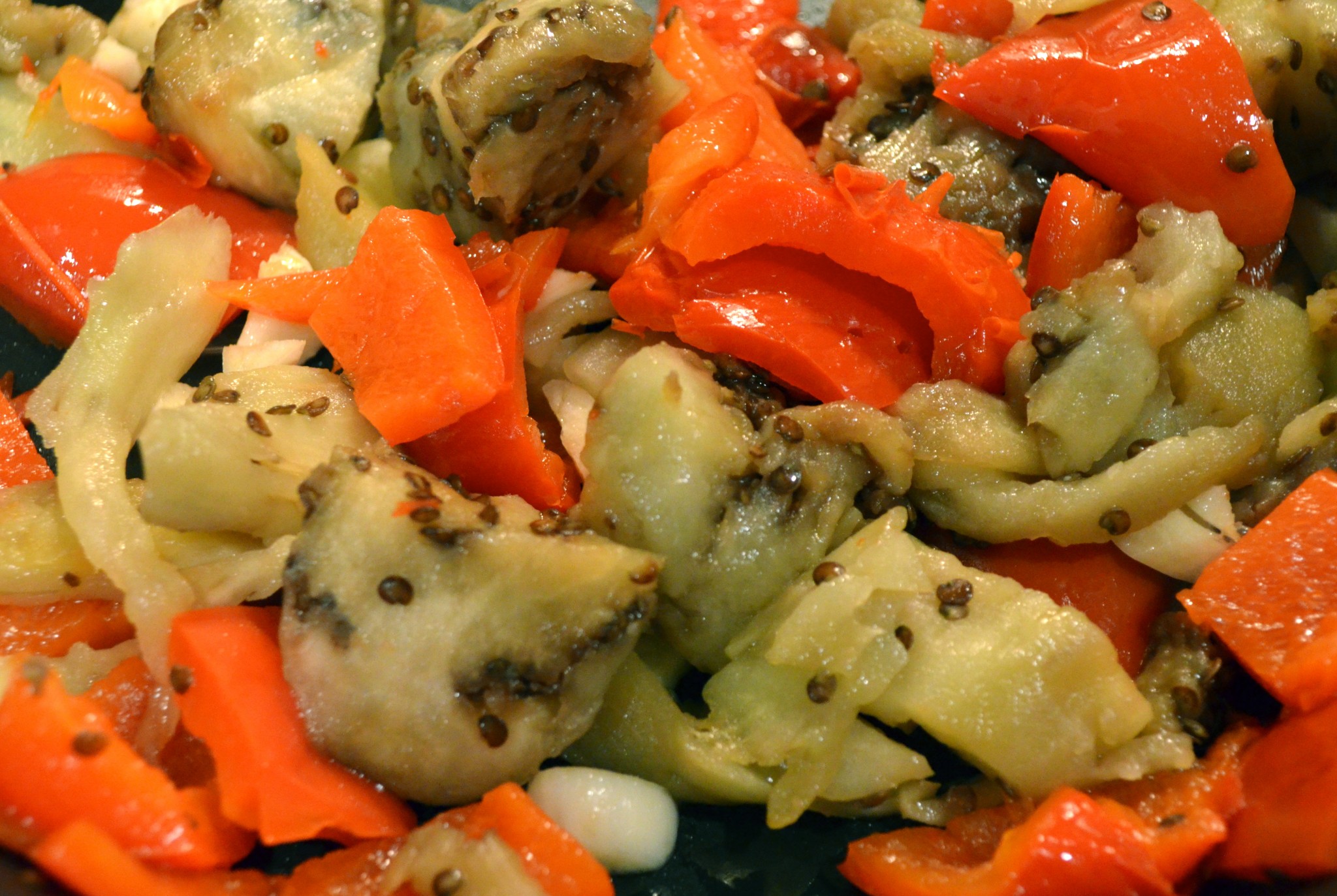 With the eggplant and red pepper cut up into chunks, sauté them on medium heat with chopped garlic for about 5 minutes with some extra olive oil. Transfer everything to a food processor and add in lemon juice, some paprika, salt, and pepper. Process until you have a finely chopped paste. We made this early in the day and kept it in the fridge until a half hour before the party when we let it sit out to get to room temperature.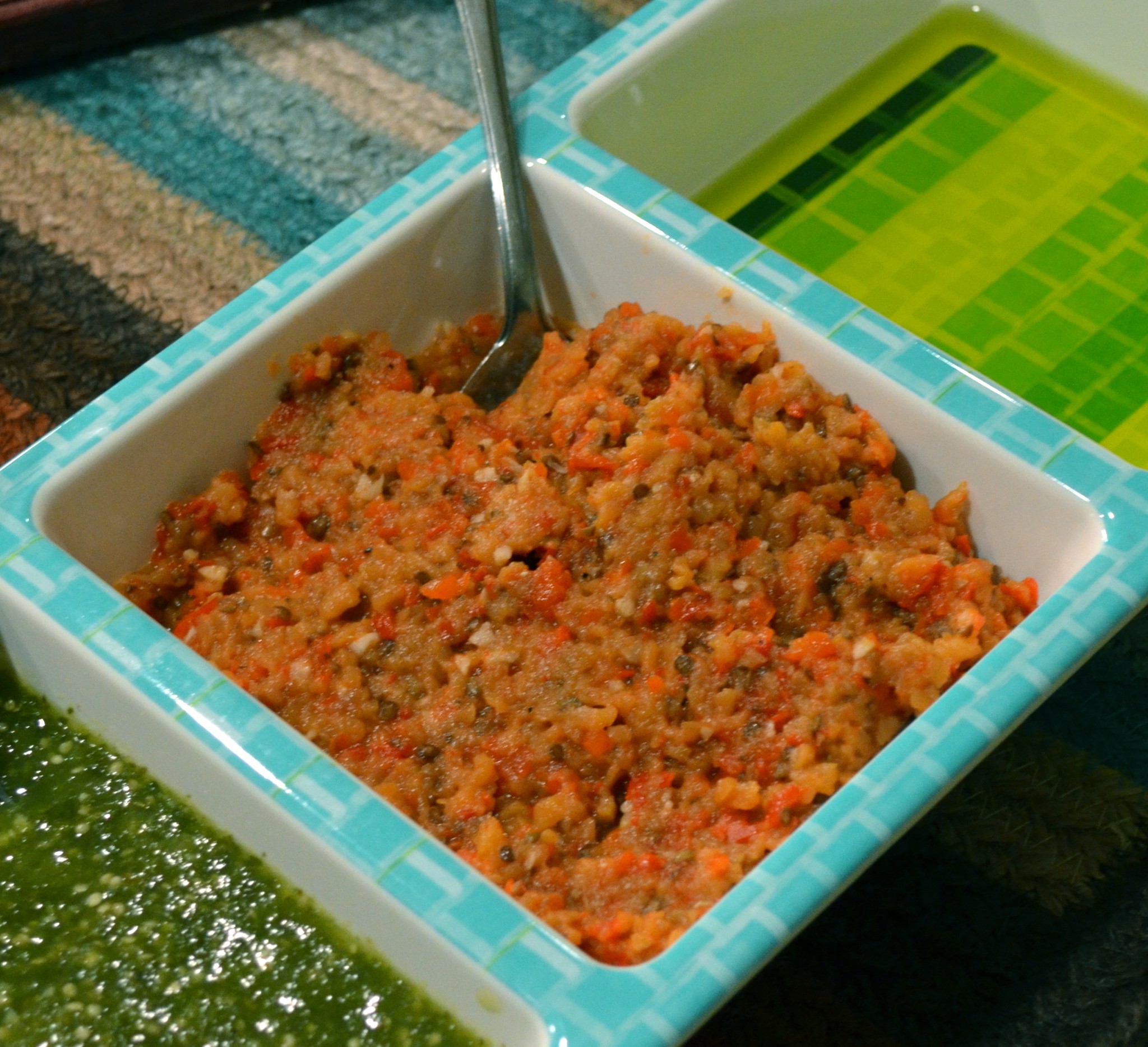 Aubergine and Red Pepper Dip
1 eggplant
1 red pepper
Spanish olive oil
2 garlic cloves
1 lemon
1 tsp paprika
Salt and pepper
Poke holes in vegetables and brush with olive oil. Roast in 375° oven for 45 minutes.
Remove from oven and let sit until cool.
Remove skin from eggplant and stem and seeds from red pepper. Chop into chunks.
Sauté with oil and garlic for 5 minutes.
Transfer to food processor and blend with rest of ingredients.