Bruschetta Chicken
While Dustin and I often venture out and experiment with new entrees at restaurants, I feel like when it comes to appetizers, we order the same things over and over again, particularly at Italian restaurants. We always seem to order the caprese or tomato salad, something made with entirely too much mozzarella, or bruschetta.
We just really the dig flavor combination of tomato, basil, mozzarella, and balsamic vinegar. We bought some really nice, aged balsamic vinegar awhile ago at a fair we went to this summer, and it had just been sitting around unused for awhile. Using the balsamic vinegar as inspiration, we decided to venture out at home and turn our love for bruschetta into a main course, bruschetta chicken. The bottom layer of the bruschetta that is typically a wonderfully crispy slice of bread is replaced by baked chicken marinated with equal parts olive oil and balsamic vinegar.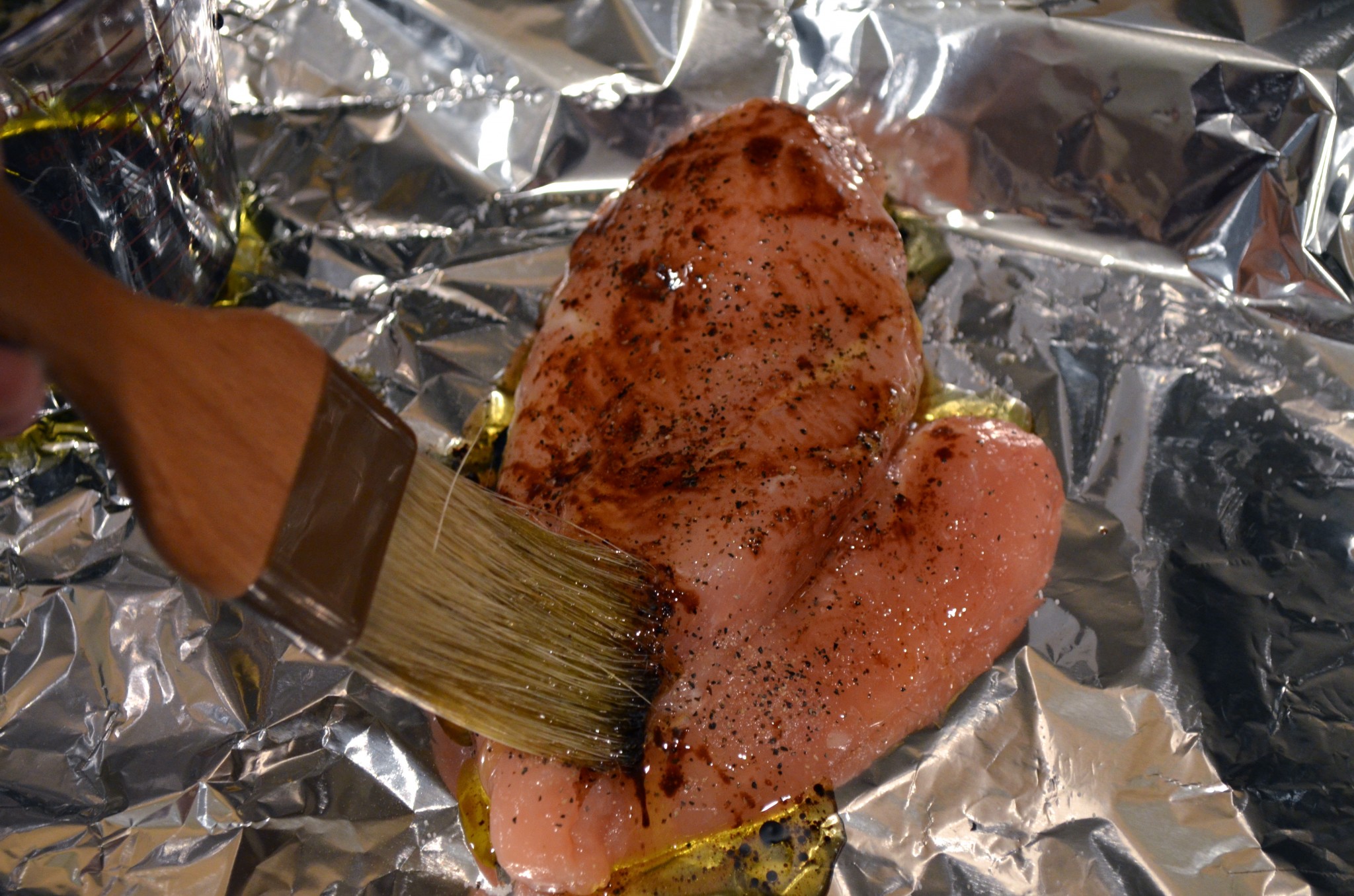 I placed the chicken breasts on aluminum foil and then in a baking dish, brushed the chicken with the marinade and allowed it to sit in the refrigerator, soaking in the mixture for around six hours before baking.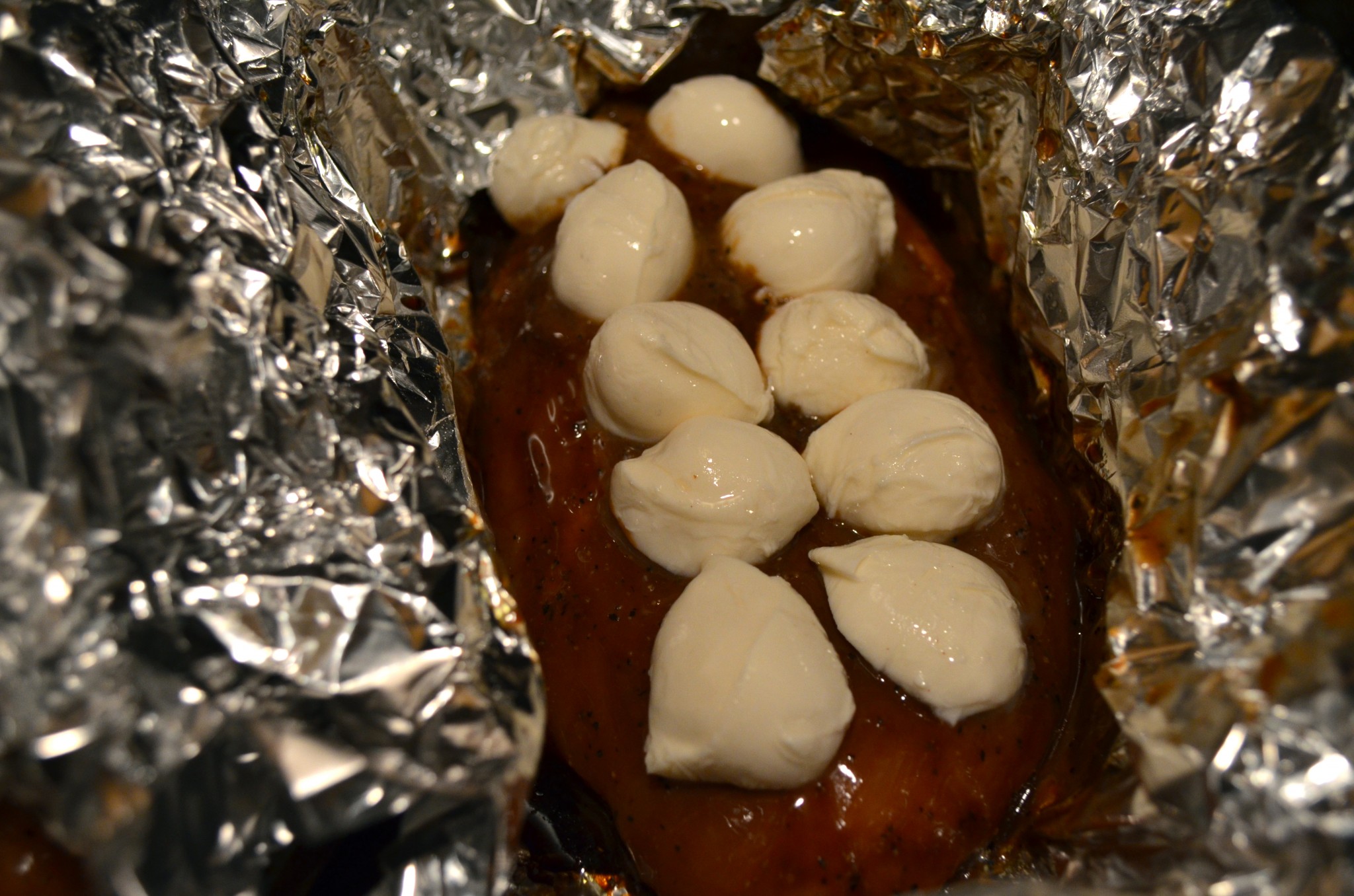 I placed sliced fresh mozzarella on top of the chicken before baking so it would be nice and melted and then created a little tent above the cheese using the aluminum foil so the cheese wouldn't stick. The chicken baked in the oven at 400° for 45 minutes.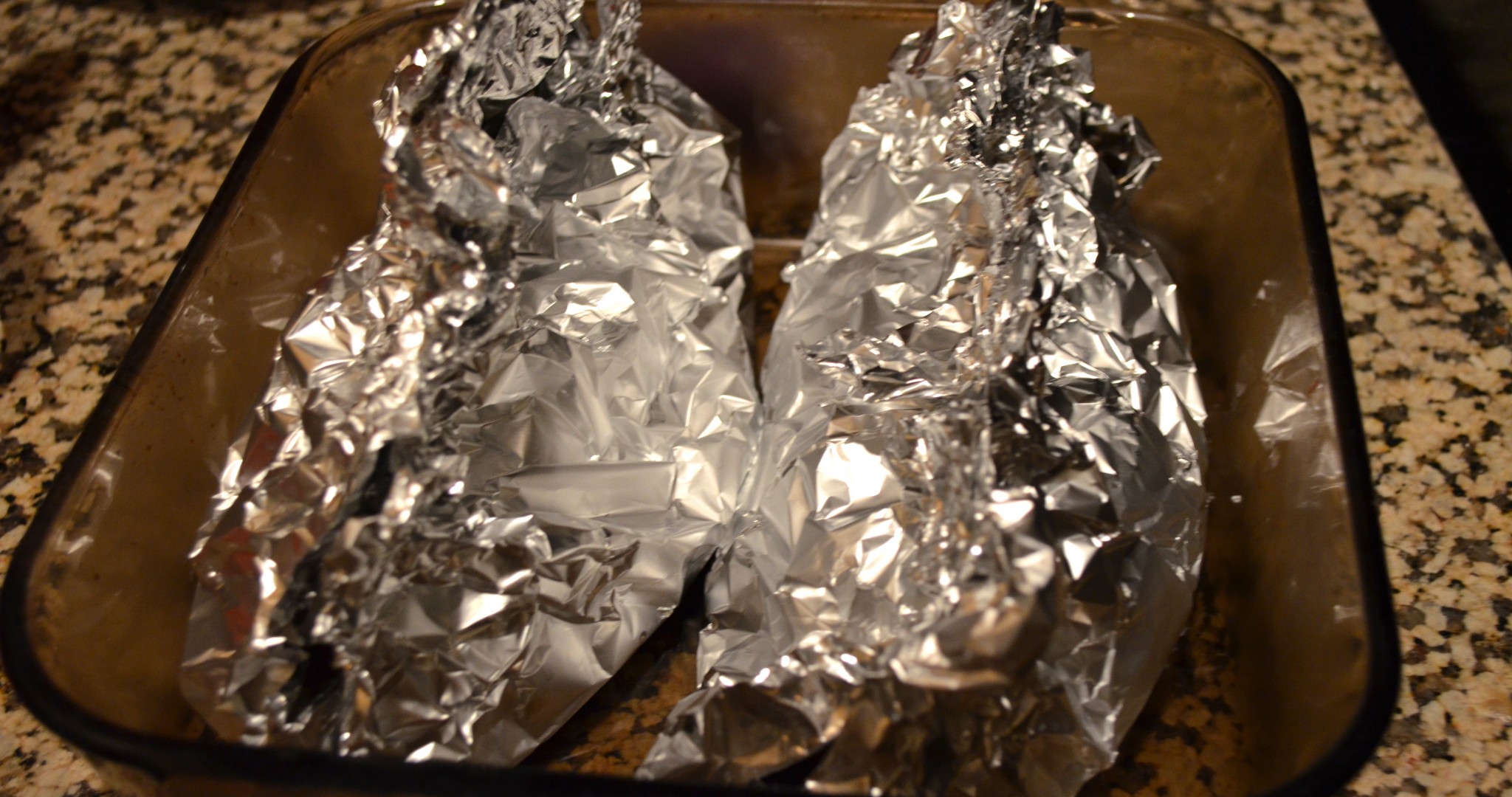 While it was baking we made a side using Dustin's mom's recipe for Eggplant stew. We sauteed an onion and minced garlic, then added some cubed eggplant and cooked it up some more. Next, we added a chopped tomato, some Kalamata olives, fresh basil and dried oregano along with half a cup of water. We covered the dish and let it simmer for about 20 minutes until the eggplant was soft adding a little more water as we waited to ensure our stew didn't dry out.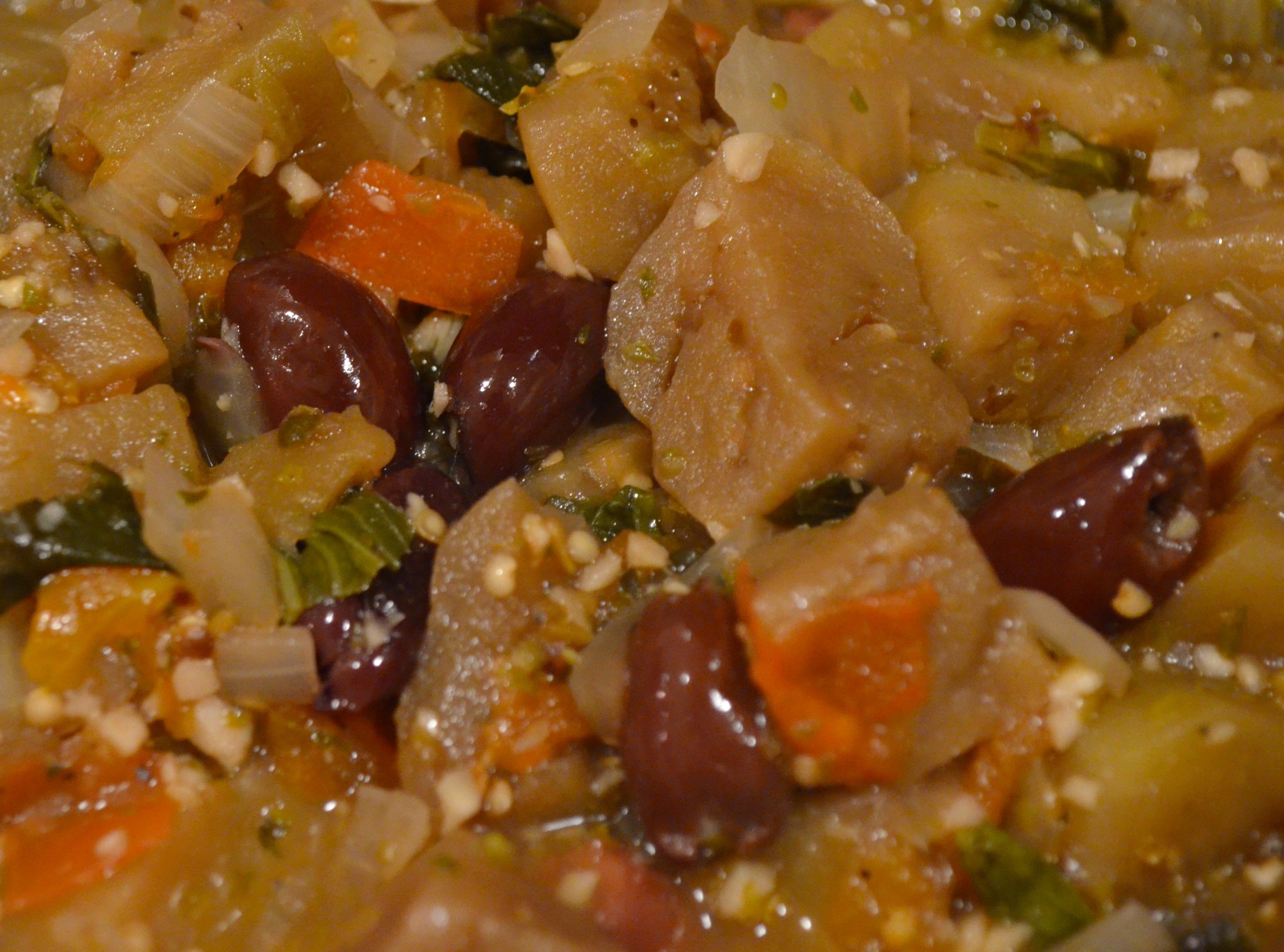 Baking the chicken in the aluminum foil after coating it with the marinade really kept the chicken moist and tender. The issue of dry, baked chicken was no problem for this household.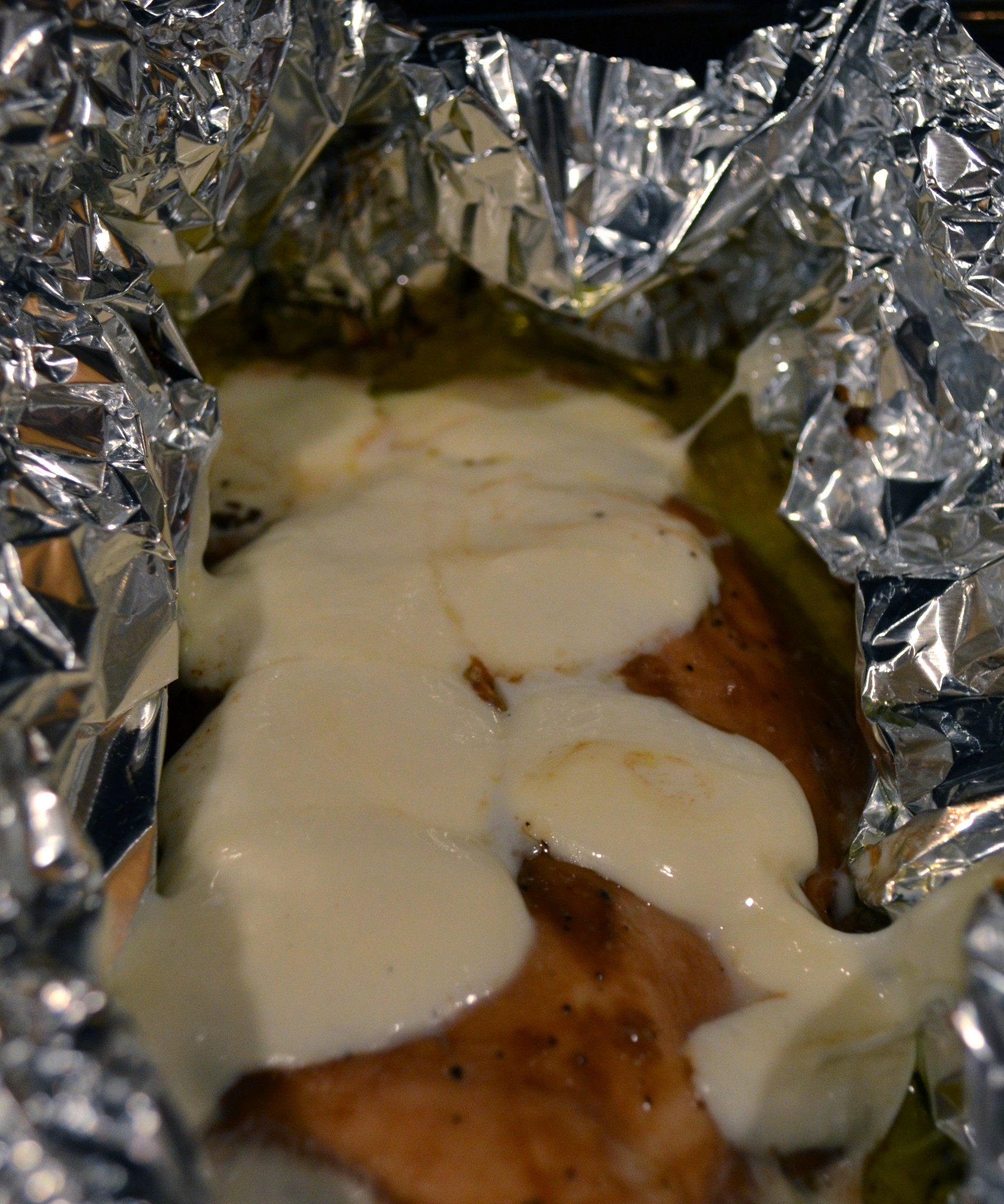 Once the chicken came out of the oven and the mozzarella was melted on top to gooey perfection, we topped them with chopped tomato and basil. We tried creating a basil chiffonade, or really thin strips of basil like I learned on Top Chef, but that was a bit of a failure. We instead just used our clumpy chopped basil. We'll have to practice our knife wielding skills, but at least it all tastes the same no matter how prettily it is chopped.
Both of us proclaimed the dish a hit and a fun new way to eat bruschetta.