Pumpkidoodles
Snickerdoodles are a simple and versatile cookie that you can take from a favorite, year-round treat, to a more unique seasonal treat by the addition of some pumpkin. I thought the addition of pumpkin would pair nicely with the cinnamon sugar coating of snickerdoodles. I'm not going to lie— I also liked the idea of combining the word pumpkin with the awesome word that is snickerdoodles. Being able to type that alone was reason enough to experiment making this treat.
I used this recipe, halved, as the base for my cookie after having success with it in the past (I used cream of tartar as the leavener, as per the old fashioned recipe). I did alter a few ingredients— a little extra flour and sugar, and namely pumpkin.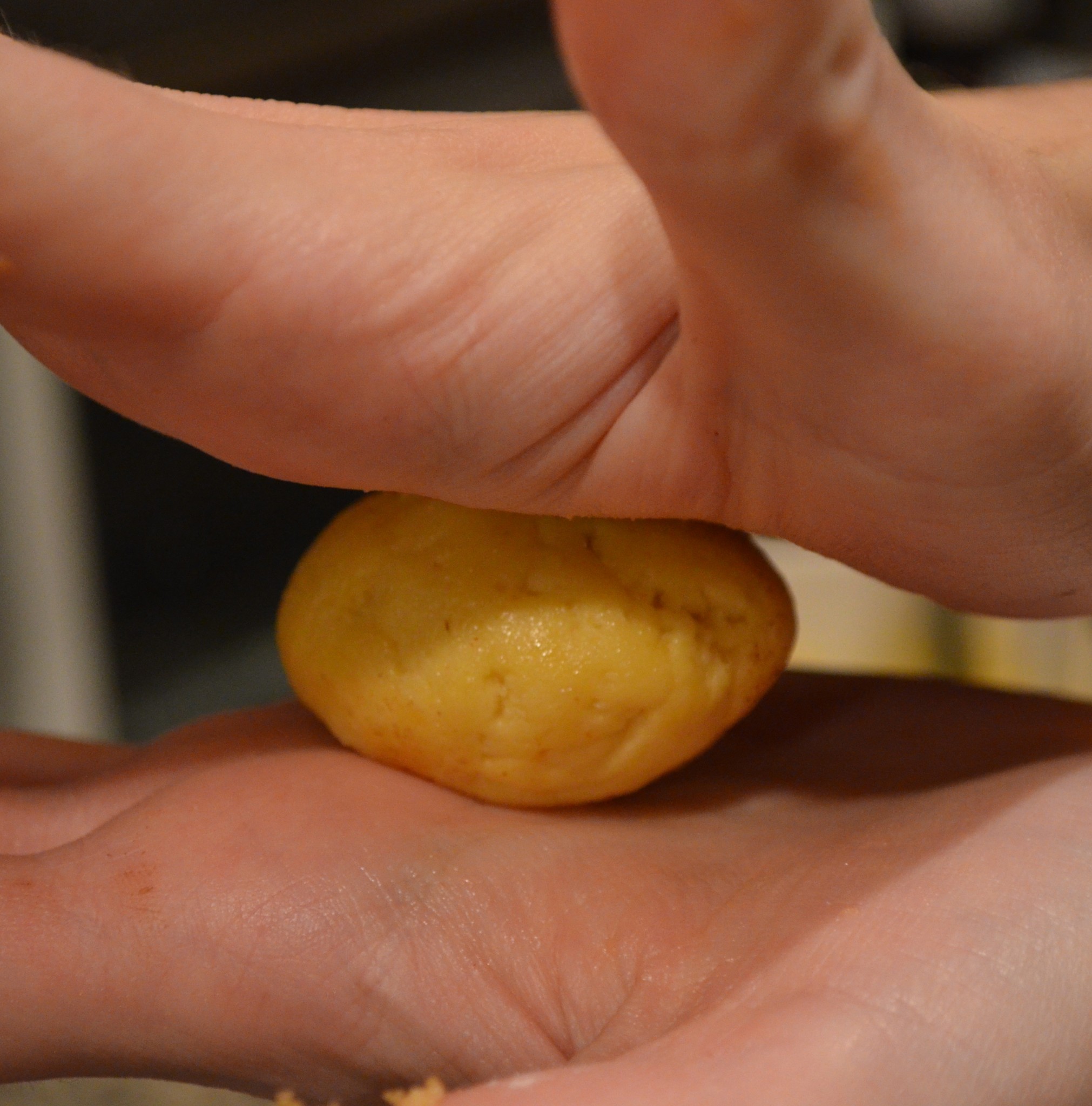 I also made a special coating to roll these cookies in using a mixture of sugar AND vanilla sugar, cinnamon, and pinches of nutmeg and ground cloves.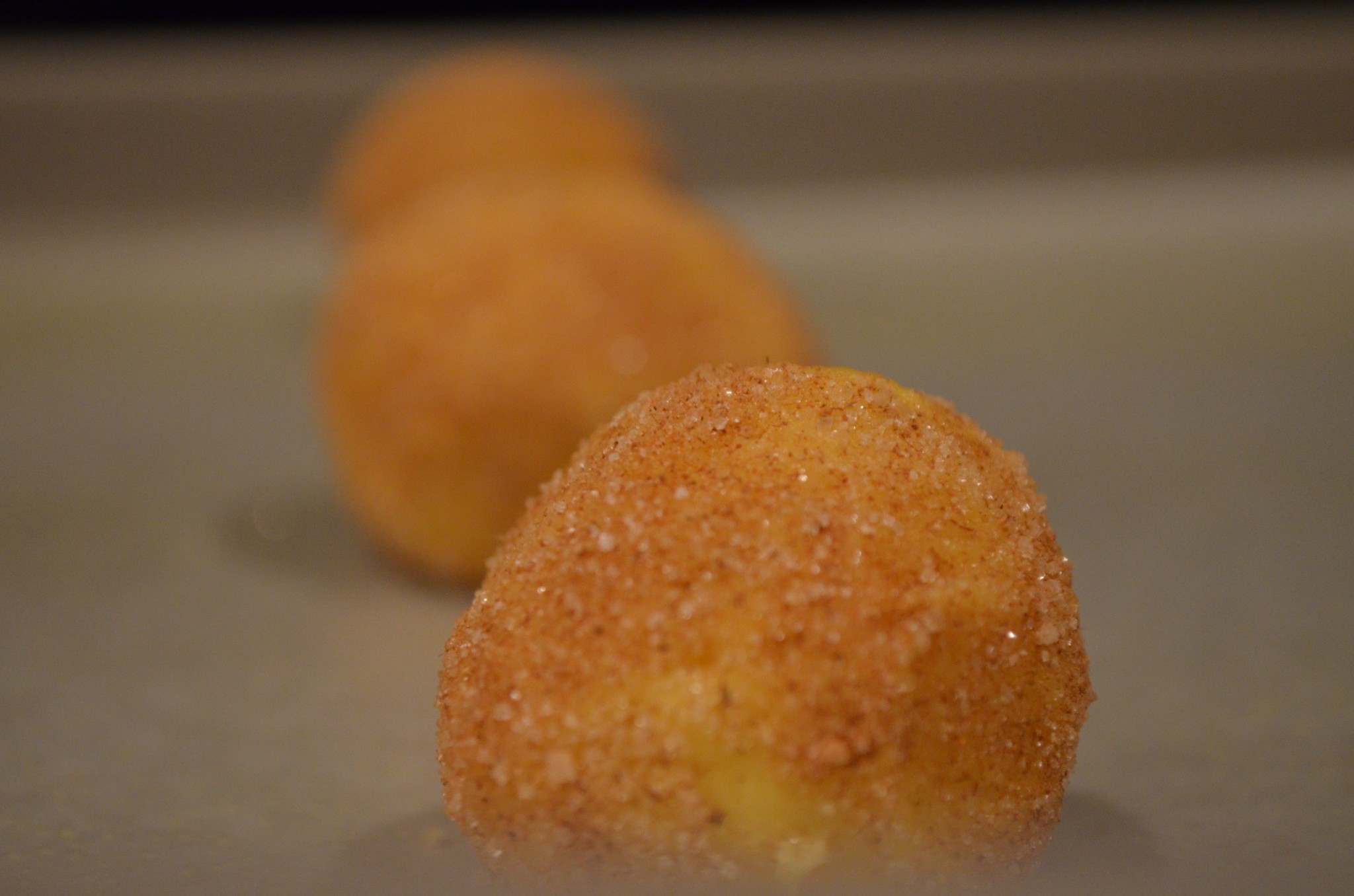 Pumpkidoodles
(adapted from Joy of Baking) (makes 2 dozen)
1/2 cup unsalted butter
, room temperature
2 cups sugar
1/3 cup canned pumpkin
1 egg, room temperature
1 3/4 cups flour
1 teaspoon cream of tartar
1/2 teaspoon baking soda
1/8 teaspoon salt
1/8 cup sugar (topping)
2 teaspoons vanilla sugar (topping)
4 teaspoons cinnamon (topping)
1/2 teaspoon nutmeg (topping)
1/2 teaspoon ground cloves (topping)
Preheat the oven to 400°
Mix flour, cream of tartar, baking soda, and salt in medium bowl.
Cream together butter, sugar, and egg using an electric mixer. When throughly combined, add pumpkin and mix well.
Slowly add dry mixture to wet mixture.
Refrigerate the dough for at least 30 minutes or until the dough is easy to work with.
Mix the sugar, vanilla sugar, cinnamon, nutmeg, and cloves in a small bowl to create the sweet and spicy topping.
Using a small cookie scoop, scoop out a ball of dough.
Roll between hands until the ball in smooth.
Dip in the topping, making sure to coat the entire ball (they look like cinnamon sugar donut holes at this point— good enough to eat right there). Repeat steps 7-9 until all dough is used.
Place each ball on parchment lined baking sheet.
Using your fingers, gently press on the cookies until they are about 1/2 inch thick.
Bake in the oven for 9 minutes or until the edges are firm, but the middle is nice and soft.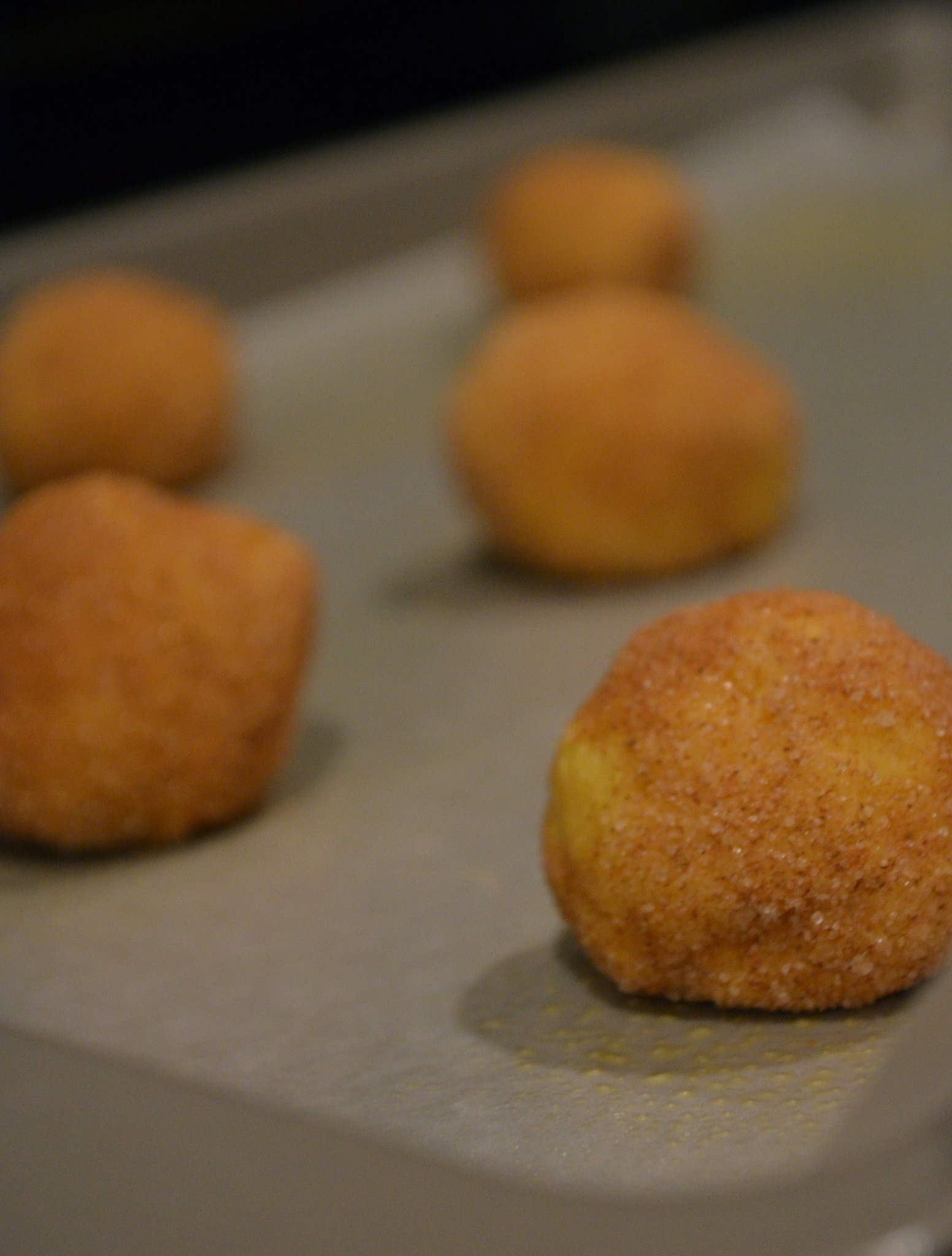 The pumpkin in these cookies was actually very subtle, so if you really want the pumpkin flavor to shine, I'd suggest adding more pumpkin. But I really thought these were perfect as is— buttery and soft on the outside with a slightly crispy crust, covered in sugary and spicy goodness.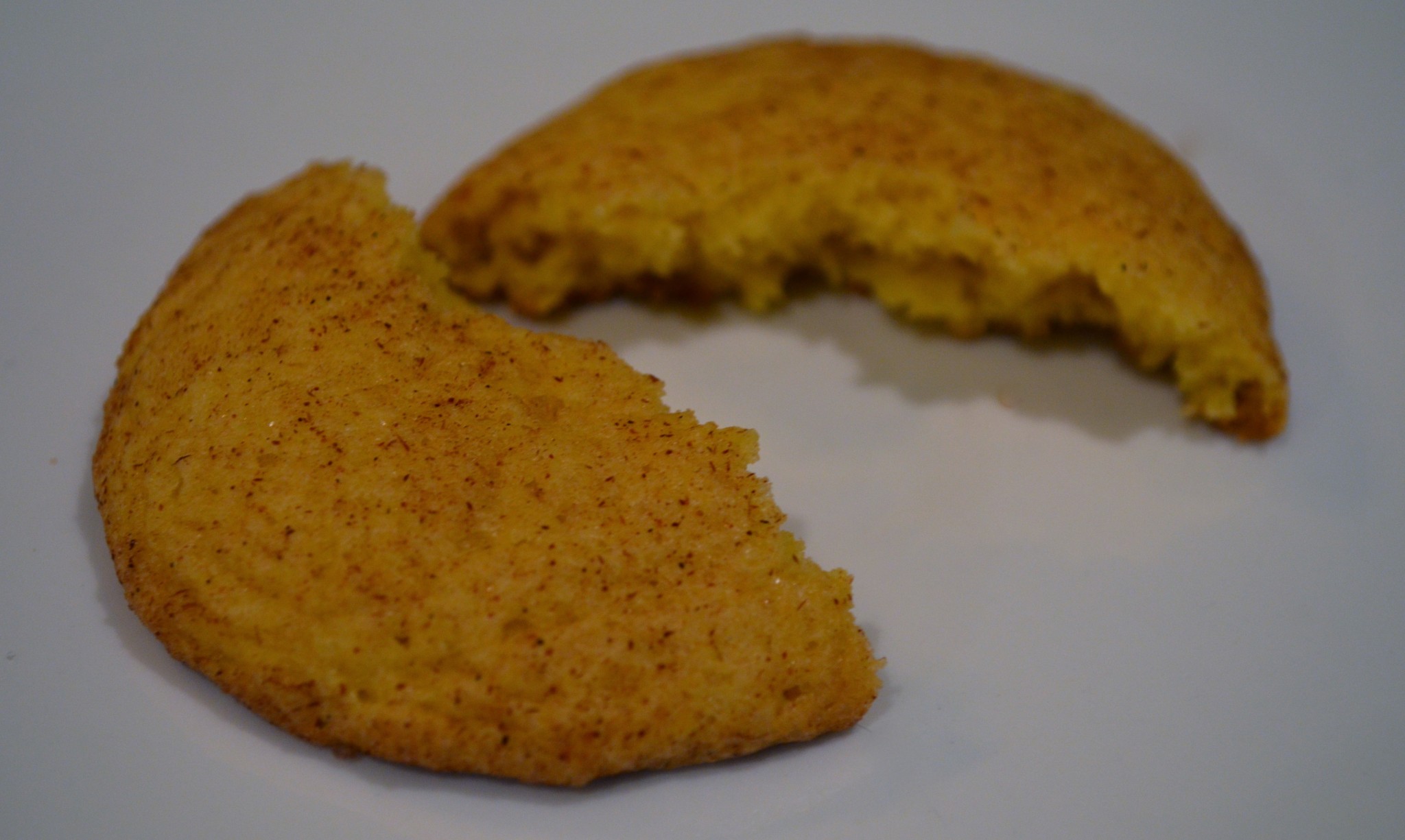 We took them to a little fondue party hosted by a friend over the weekend, and I would say they were a big hit. There was only one left at the end of the night, and there may have been some arguing as to who would take it home— a true sign of deliciousness and a baker's delight!