Strawberry Banana Bread
This bread is more banana than strawberry, therefore I called it banana strawberry bread. However Dustin informed me that name was wrong and it should be called strawberry banana bread, like a smoothie.
We always have bananas in the house, so I'm always making banana bread. I never make the same recipe twice because there are so many good sounding recipes, and I still haven't found the "one"—that magical banana bread recipe that tastes like it's from a fresh bakery and everyone raves about when it's served— to be my signature go-to banana bread recipe.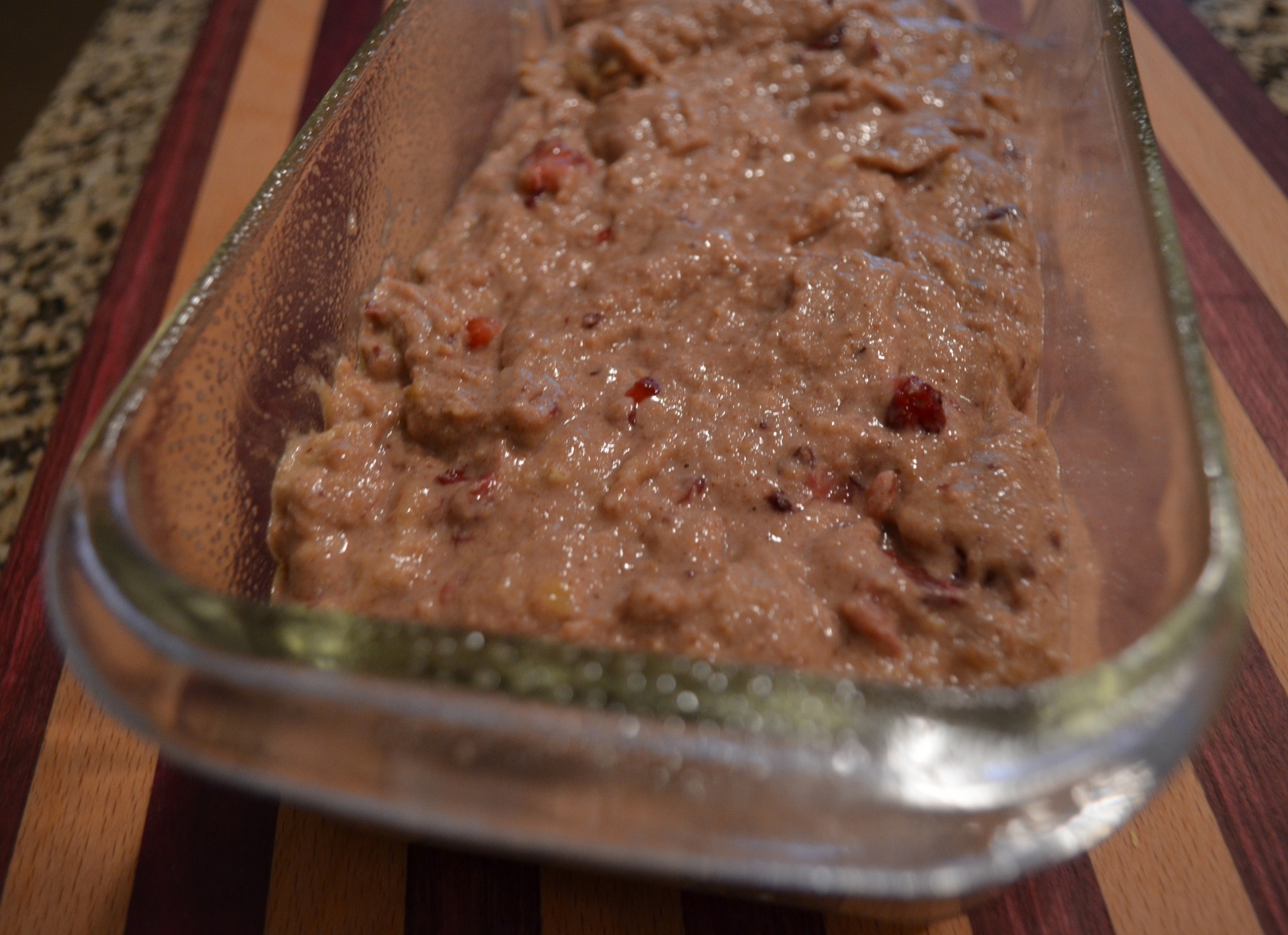 This time around, I followed another one of Chocolate Covered Katie's recipes— the Fat-Free Banana Bread. Not only is it fat free and sweetened with agave syrup, it contains berries (strawberries!), which is the reason I was tempted to make it. Looks pretty tempting, huh?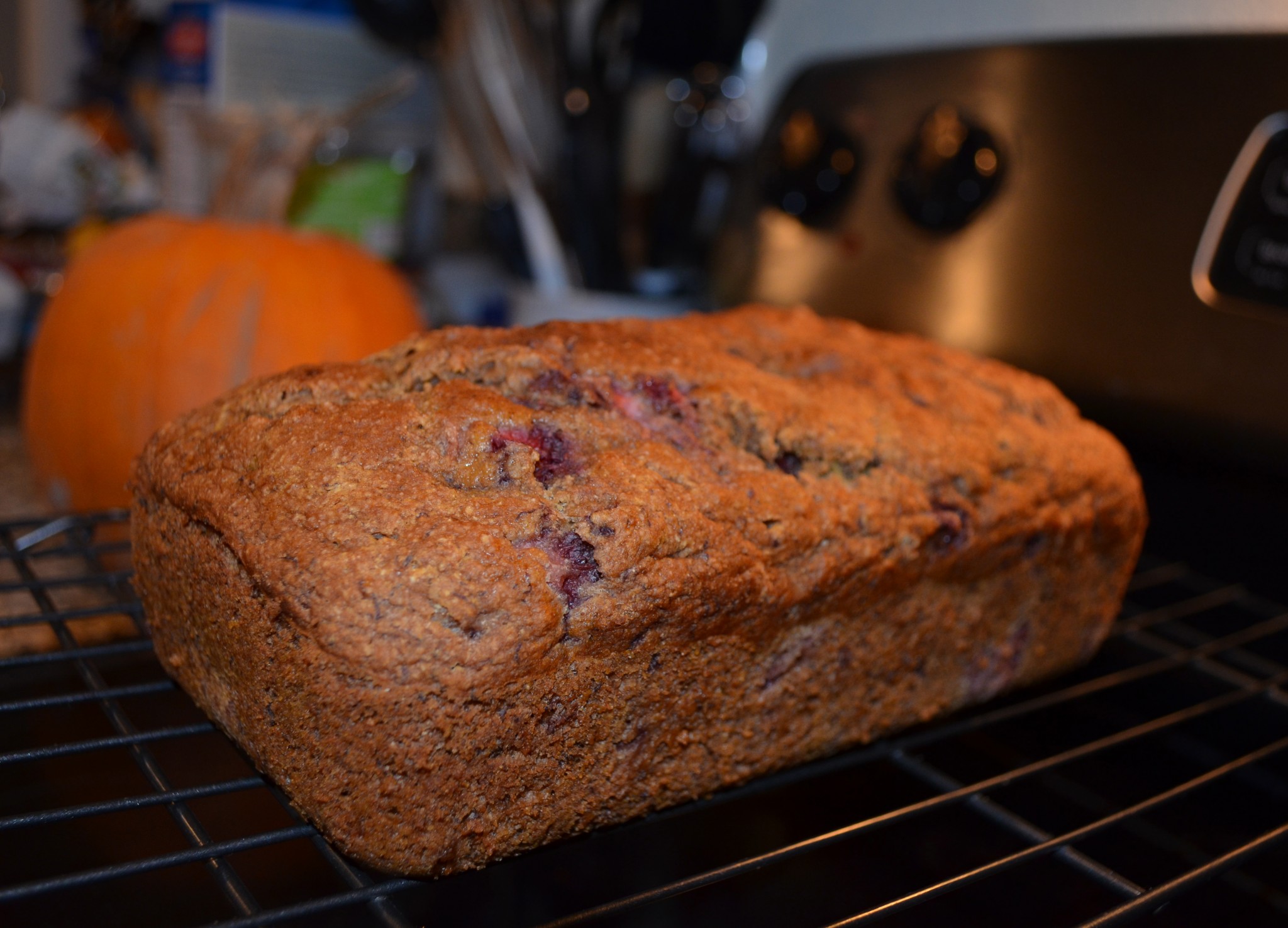 I followed the recipe exactly (with the addition of a few extra strawberries), and it turned out perfect— moist and full of flavor! I was pleasantly surprised a recipe with no egg, butter or oil could still have that banana bread texture. This result definitely encourages me to play around with recipes to "healthify" them because sometimes the results are delicious without the extra fat and calories!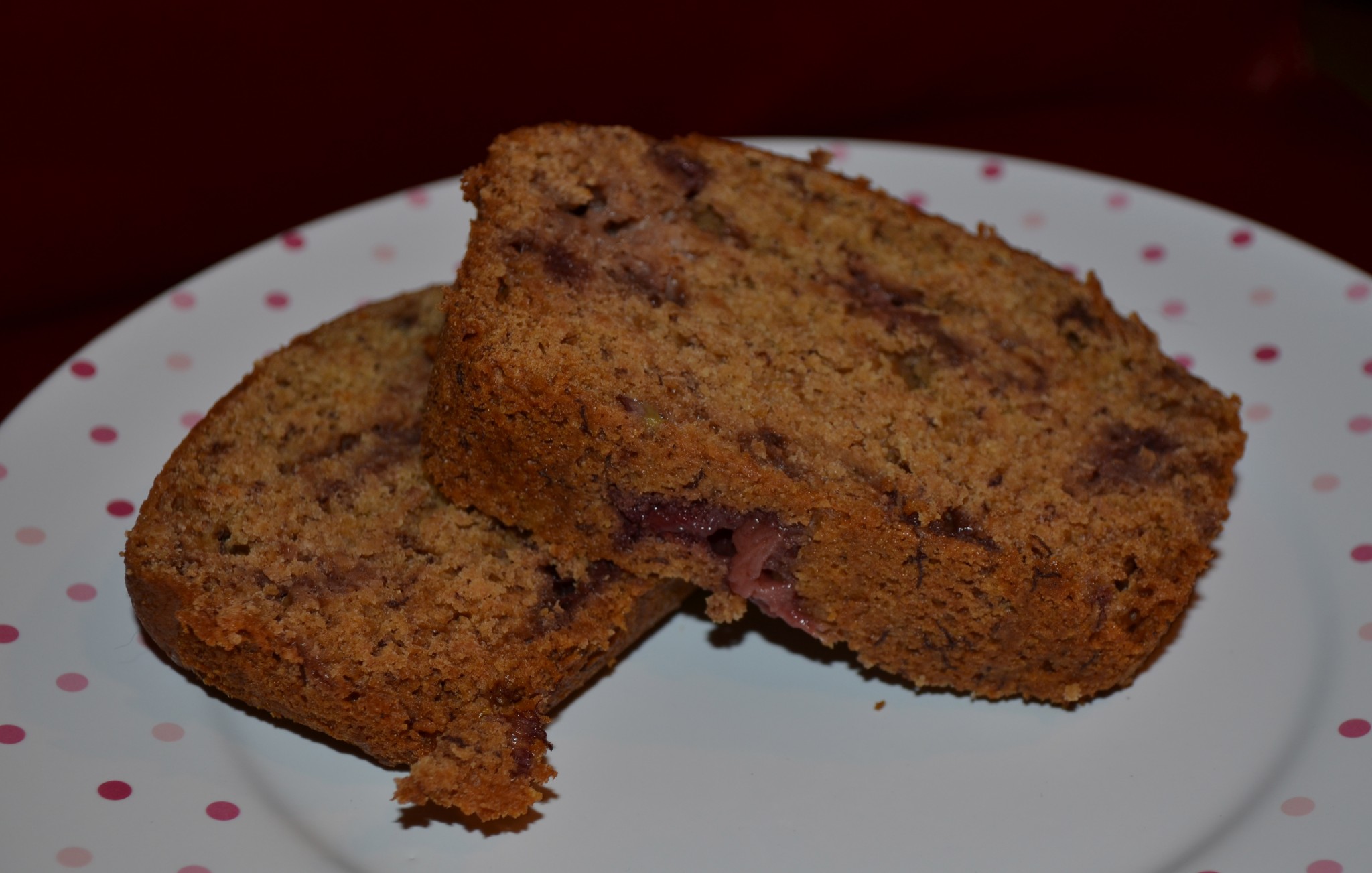 Note— this bread makes a great Fall breakfast with a layer or White Chocolate Wonderful and a side of warm, spiced apple cider!