The Margarita
In addition to Boudro's, the other gem of the Riverwalk in San Antonio is Las Canarias. They have great food, but what we're here to discuss is their perfect margarita— without a doubt the best margarita you will ever consume. Apparently they don't even make the bartender enter the contest for Best Margarita in San Antonio anymore because they already know he's going to win.
They use fresh squeezed limes, agave nectar, high quality tequila, and a combination of Grand Marnier and Cointreau for the ultimate orange liqueur flavor. We don't get quite this fancy, but we do find that using agave nectar tastes much better than making a simple syrup with granulated sugar and beats pre-made margarita mix any day. We used to use the pre-made mix because we never had any success making homemade margaritas, but then we tried making our syrup with agave nectar, and we'll never go back because it tastes so much better and it really isn't any more difficult to do.
These margaritas are pretty tasty for an at-home version, and they are much more budget friendly than visiting Las Canarias. Not that we have that option anymore though, since we are now living in a place that suffers from a lack of good margaritas.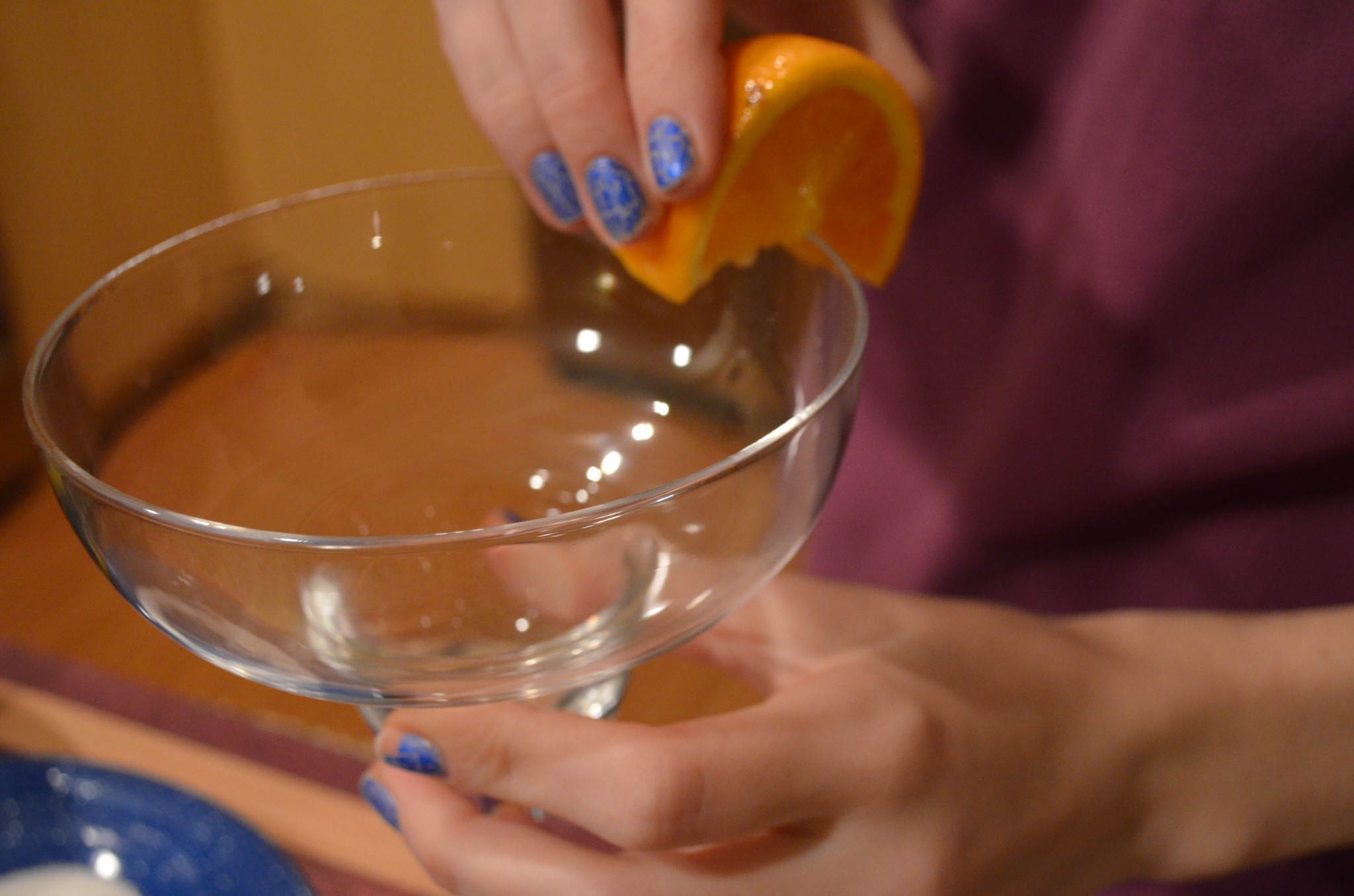 First, use either a lime or orange wedge to make the rim of your margarita glasses sticky. Then spread course sea salt around the edge of a plate. Turn the margarita glass upside down onto it and maneuver the glass until the rim is covered with salt. You can completely omit this step if you don't like salt with your margarita, but what kind of margarita would that be?
Next, pour a few ice cubes into your margarita glasses and few into a cocktail shaker. Pour in two shots of tequila (one for each person, unless you'd like a killer strong drink) as well as one shot of Grand Marnier or Cointreau (half the amount of tequila). The brand of tequila isn't super important as long as you use a tequila made with 100% blue agave. We use El Jimador because it's not too expensive and its flavor reminds us of our favorite margarita back home in Houston. Obviously the nicer tequila you buy, the nicer the margarita. The final product is only as good as the ingredients put in.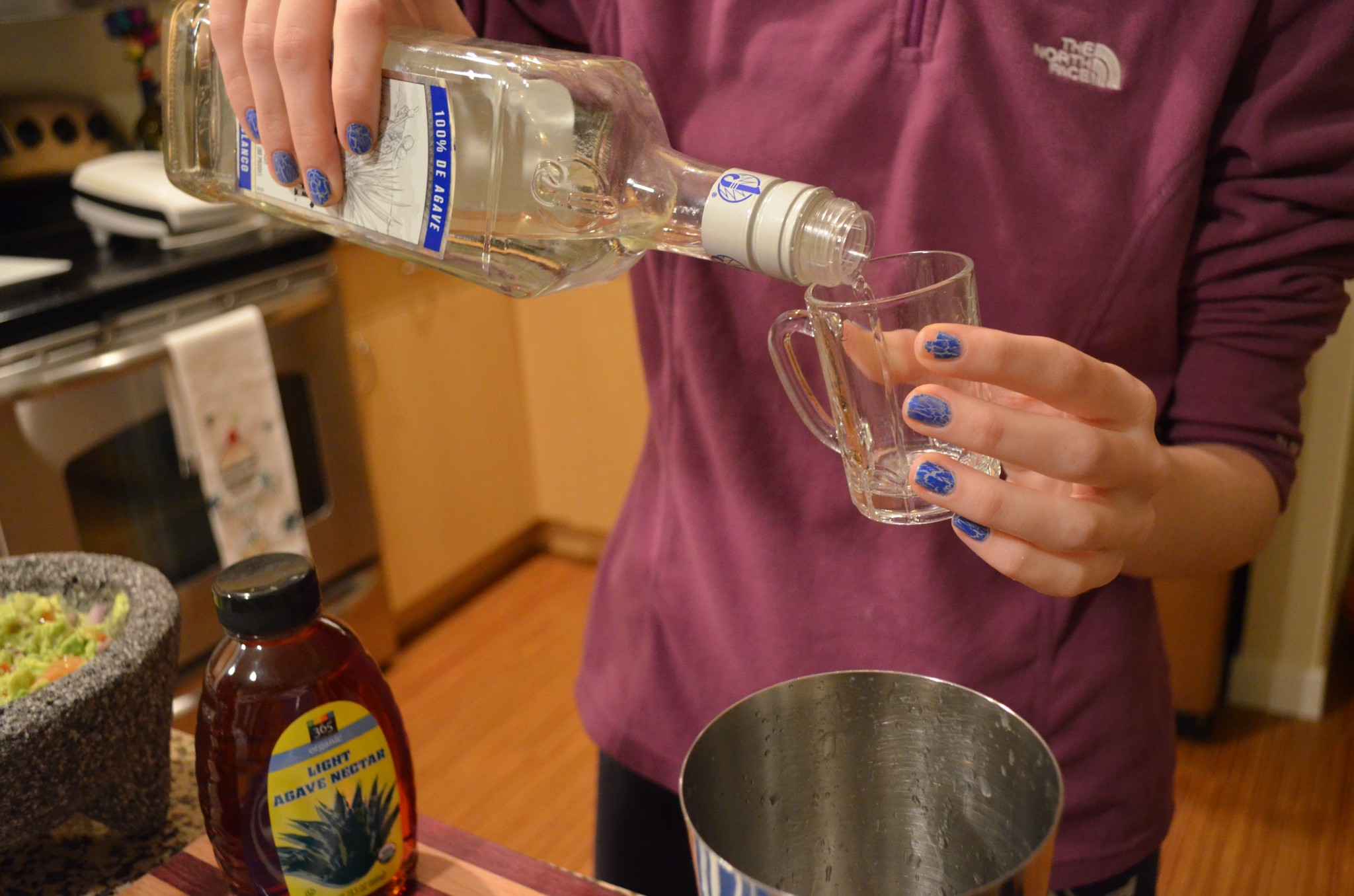 While we don't have a specific tequila recommendation, we definitely recommend using Grand Marnier or Cointreau because their flavors are far superior to cheap triple sec and you will notice a huge difference in the taste of your margarita. Believe me, we know. We used triple sec for the longest time before finally biting the bullet and shelling out for the good stuff. It's totally been worth it.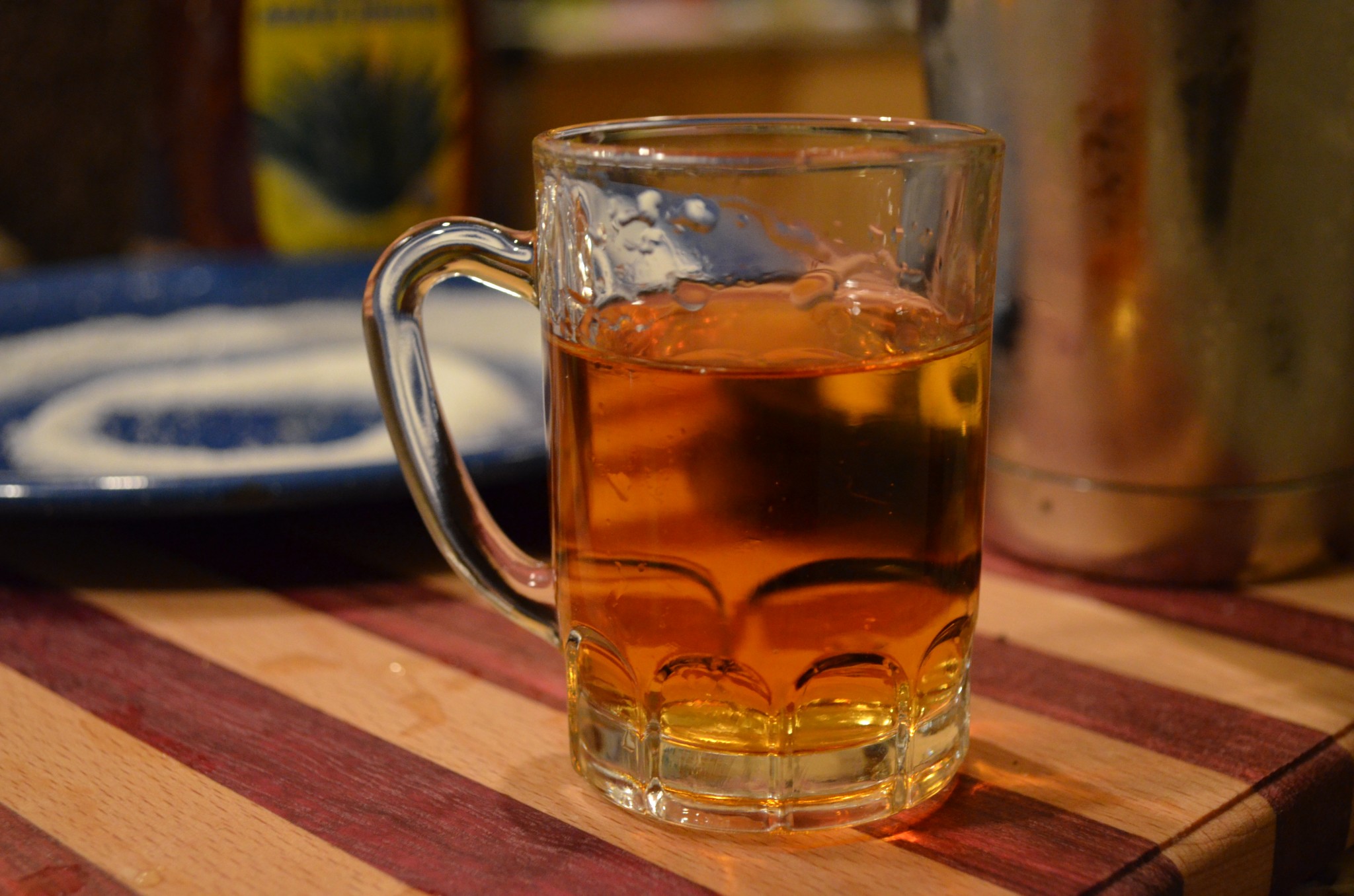 Create a simple syrup by filling half a shot glass with agave nectar then topping the rest off with water to thin out the agave nectar. Use a spoon to lightly mix the two, ensuring a syrup is created.
Squeeze fresh lime (one per person) into the cocktail shaker.
Shake vigorously.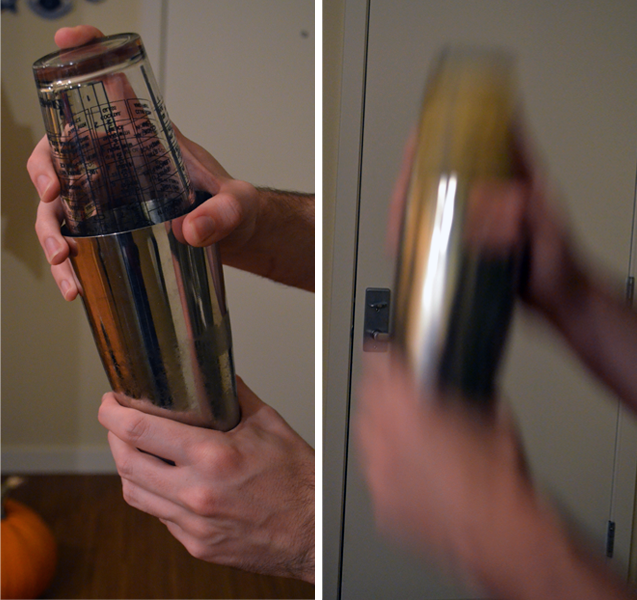 Strain mixture into margarita glasses.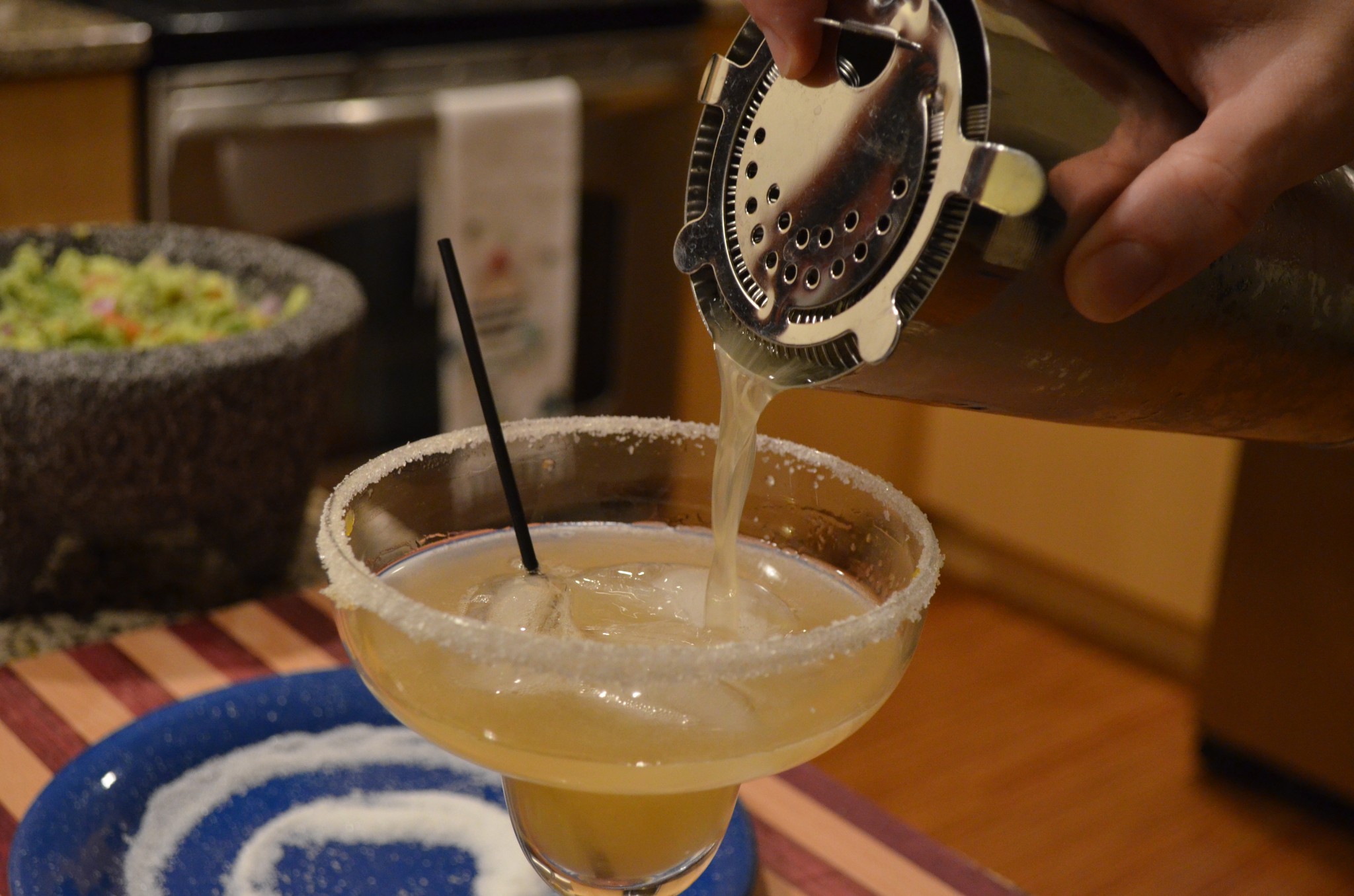 Add a skinny straw or two and garnish with a lime wedge.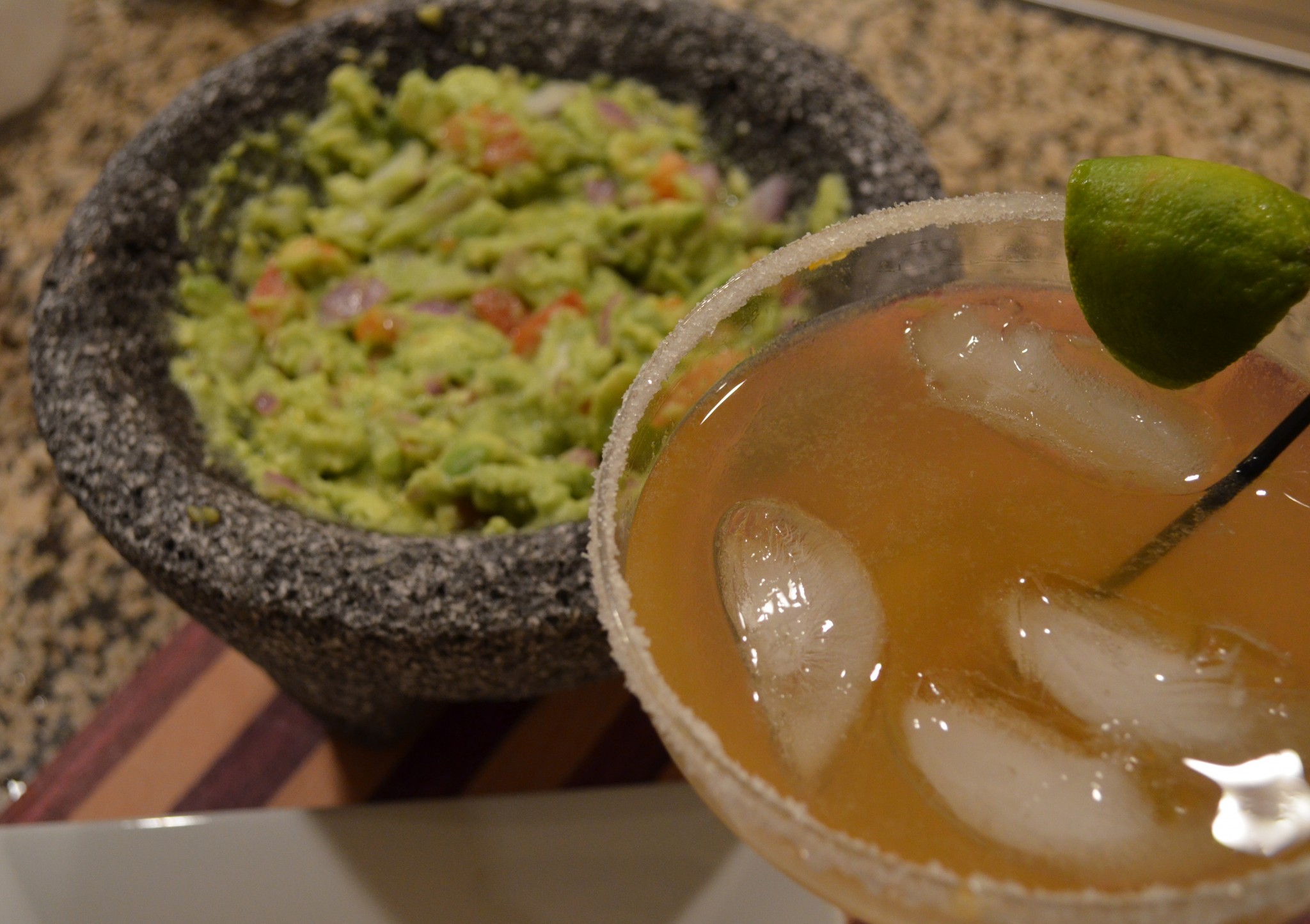 Enjoy! Or as they say in Spanish... ¡Disfrute!