Homemade Tomatillo Salsa
This is one of those tapas that falls more in the Texan camp than the Spanish camp, but I wanted it, so we made it. My mom has made this amazing green tomatillo salsa for as long as I can remember, and it is always so spectacularly tasty. I never realized how easy it was to make, or that I could even make it for that matter.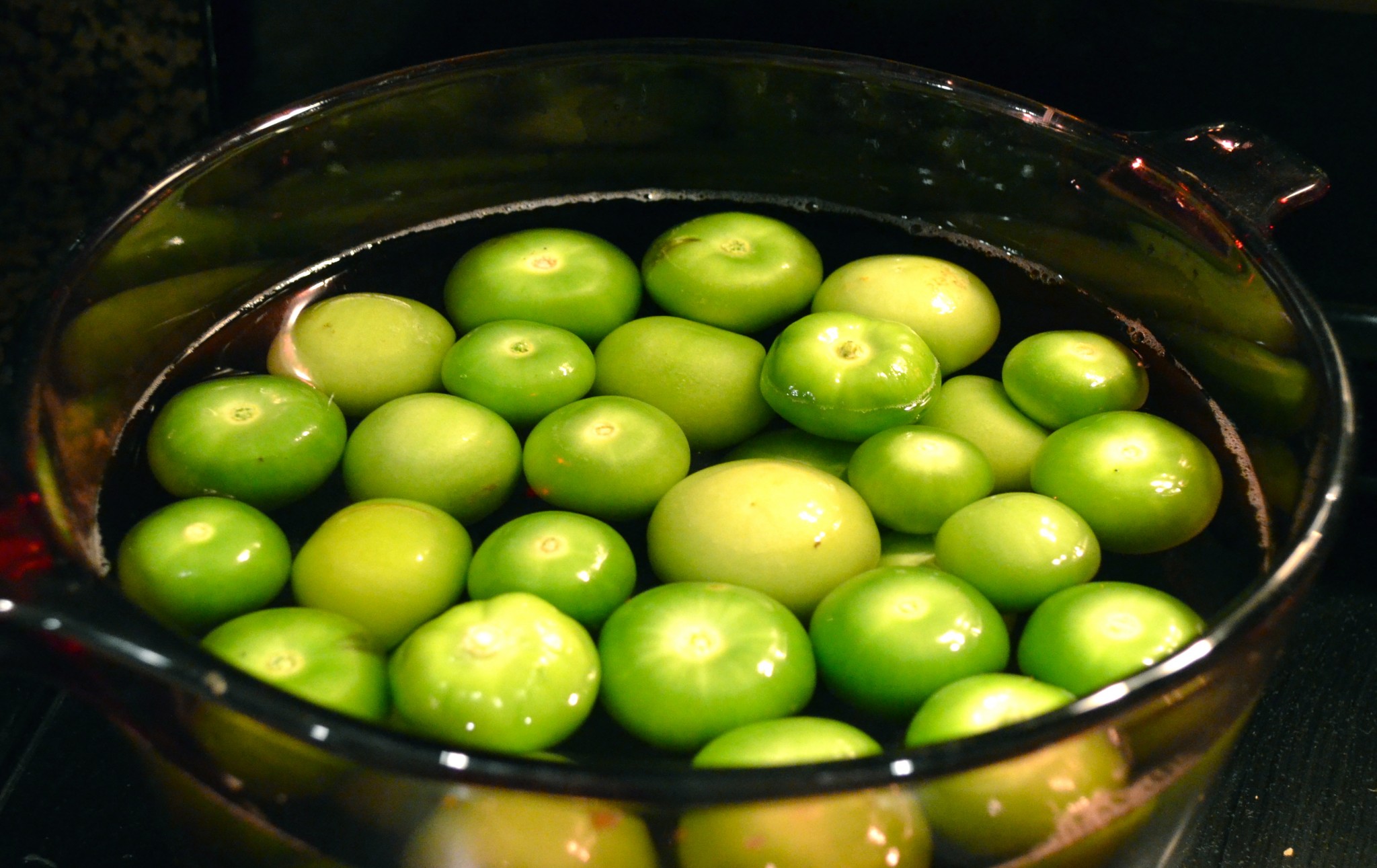 All you need is some tomatillos, a bunch of cilantro, a jalapeño, three cloves of garlic, and a food processor. The first step is to peel the tomatillos and remove the husks. This process is simple if not a tad boring, and the tomatillos have a slightly sticky residue that sticks to your fingers. Once they are peeled, give them a good wash, and place in a pot of water. Bring up to a boil. You can leave them on the stove a minute or two after the water starts boiling, but they don't need to go for very long at all.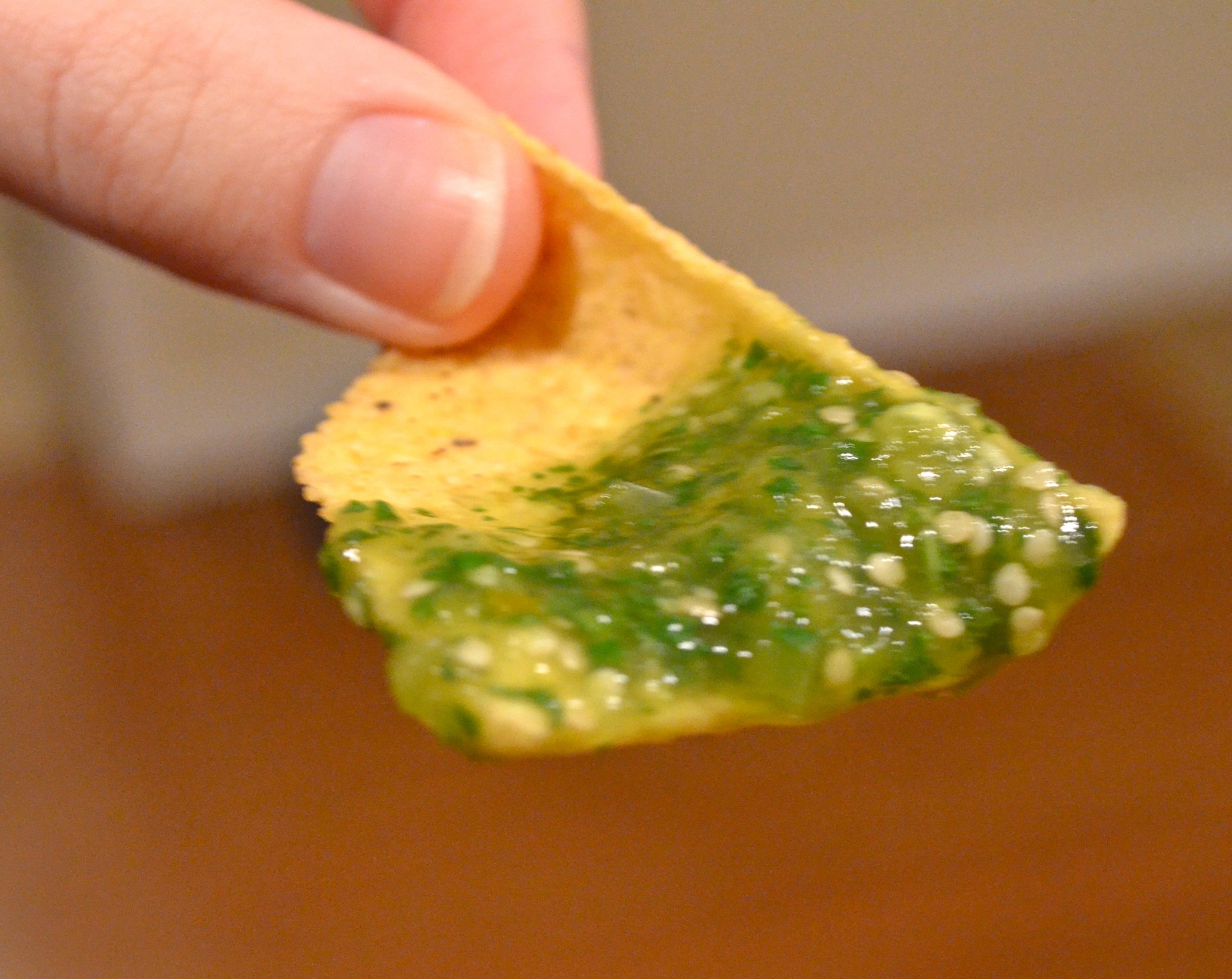 Drain the tomatillos and place directly in the food processor. Add the cilantro, chopped jalapeño (minus the seeds and stem), three cloves of garlic, salt, and then let your equipment make you a delicious salsa.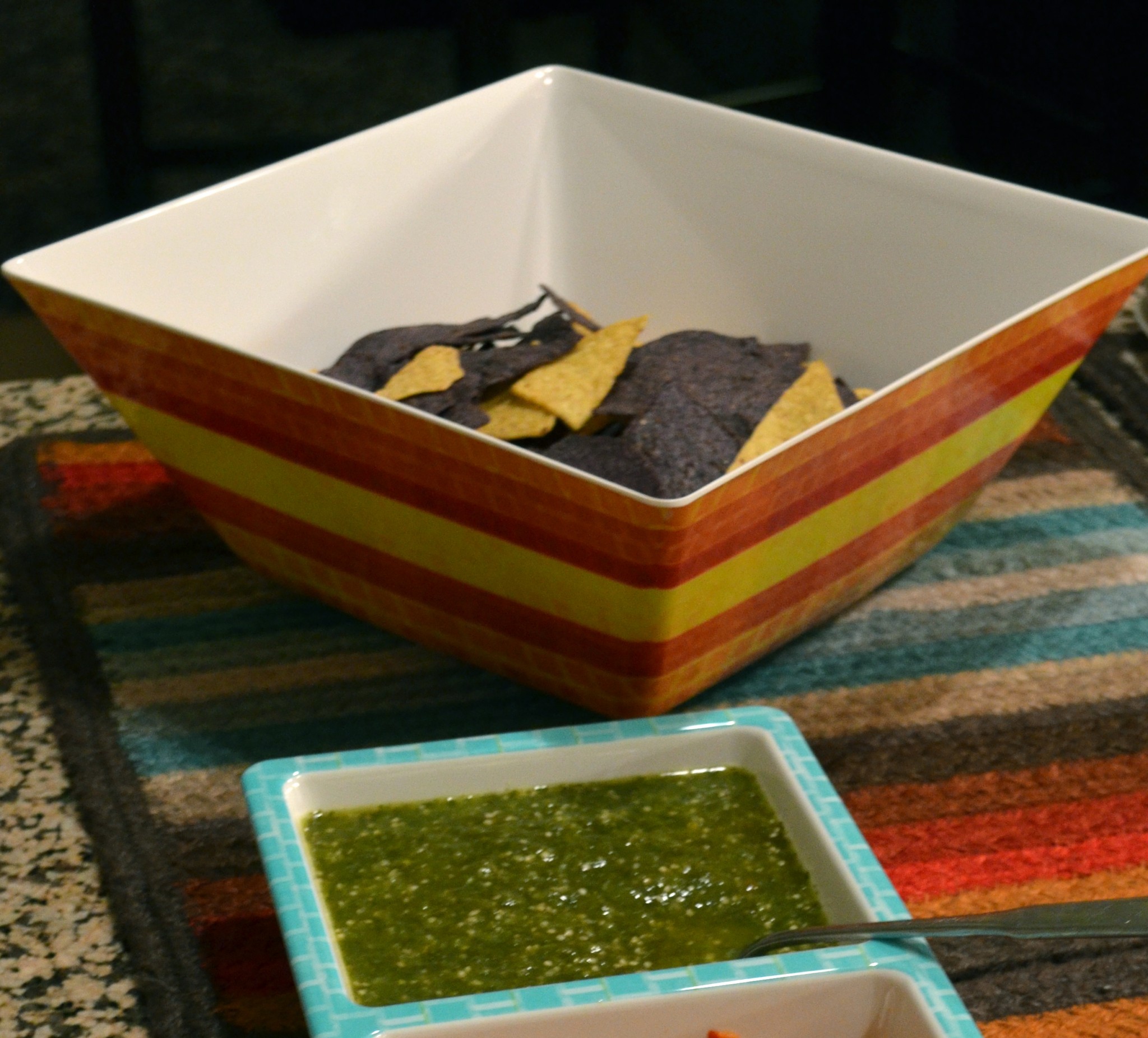 The tomatillo salsa can be served cold from the fridge if you wish, but it tastes delicious right after creation or warmed up in the microwave.
Homemade Tomatillo Salsa
1.5 lb tomatillos, peeled
1 bunch cilantro
3 cloves garlic
1 jalapeño, chopped with stem and seeds removed
Salt
Bring the tomatillos to boil in a pot of water
Transfer tomatillos to food processor and add other ingredients
Blend and serve with tortilla chips