Tres Leches Cupcakes
Tres leches is one of those desserts that I'd never think to make myself because it seems like it would be hard to get to that perfect level of moistness without the cake becoming soggy. Apparently it's really not that hard to do— you just have to make sure you get a lot of air bubbles for the absorption of the sweet milky topping.
This super-easy cupcake version from Crazy About Cupcakes by Krystina Castella of tres leches is a little different though. It doesn't have the same texture as regular tres leches, but the flavor is very reminiscent of the South American dessert. We were really excited to try this recipe and enjoyed the slightly different texture. We also added a little Grand Marnier because we thought the orange flavor would add an extra layer of richness. We made these for our tapas party, because even though they aren't Spanish, they have a distinctly Latin flair.
Using an electric mixer, beat together a stick (1/2 cup) of room-temperature, unsalted butter and 1 cup of sugar. Once the mixture is light and fluffy, add in five room temperature eggs, one at a time along with a 1/2 teaspoon of vanilla extract, and beat well.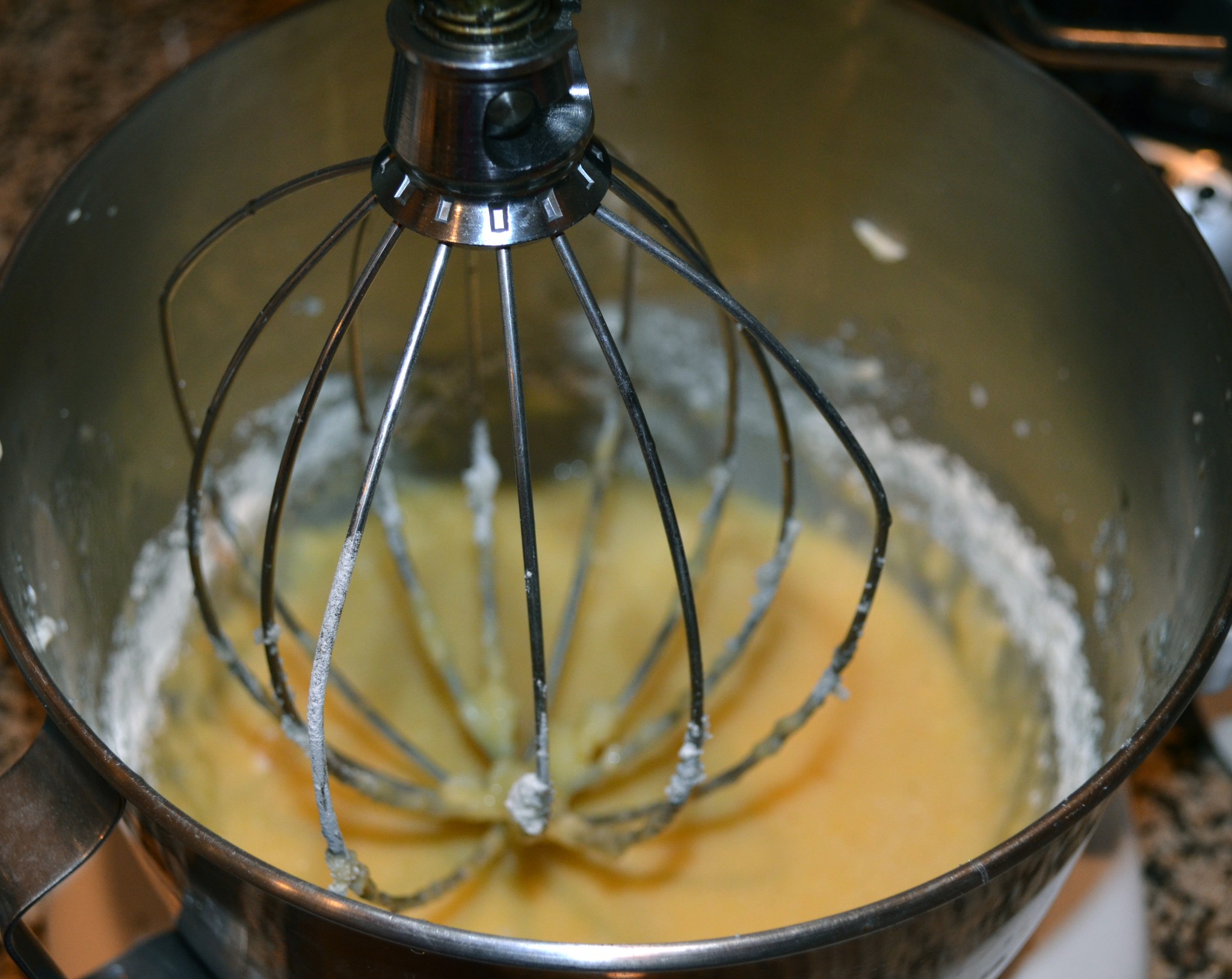 Slowly add in a mixture of 1 1/2 cups of flour and 1 teaspoon of baking powder and mix until combined.
Bake in the oven at 350° for approximately 20 minutes, or until a toothpick comes out cleanly.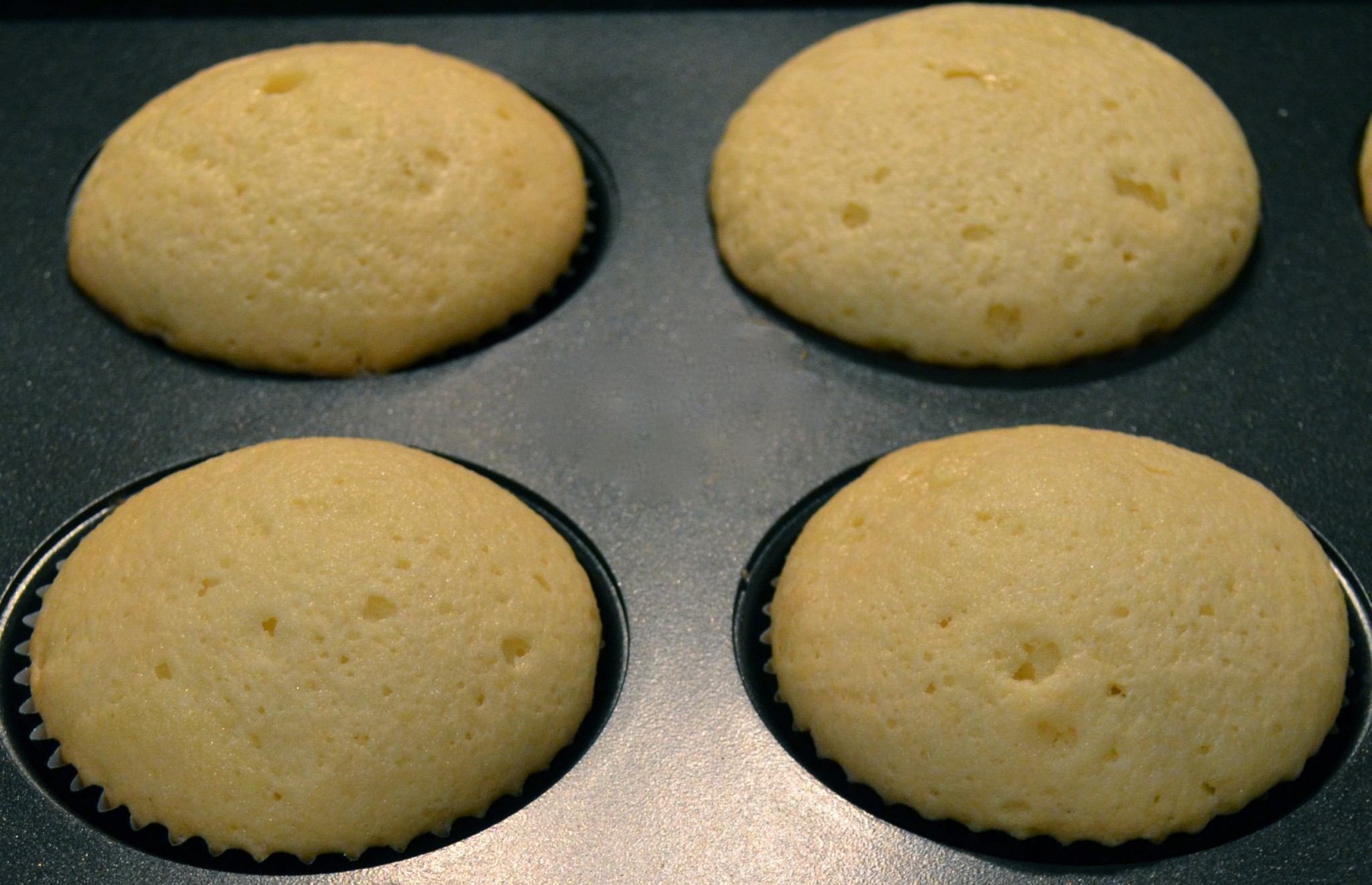 Once the cupcakes have completely cooled, poke lots of holes in the tops of the cupcakes using a fork. Then cover the cupcakes with the three milk mixture which consists of 7 ounces sweetened condensed milk, 6 ounces of evaporated milk, and 1 cup of whole milk along with a fourth of a cup of Grand Marnier. There will be a lot of the mixture, but these cupcakes really absorb liquid, so just keep layering it on. I used a spoon to get the milk mixture into the poked holes, but now that I think of it I should have used my basting brush, which would have been a lot less messy.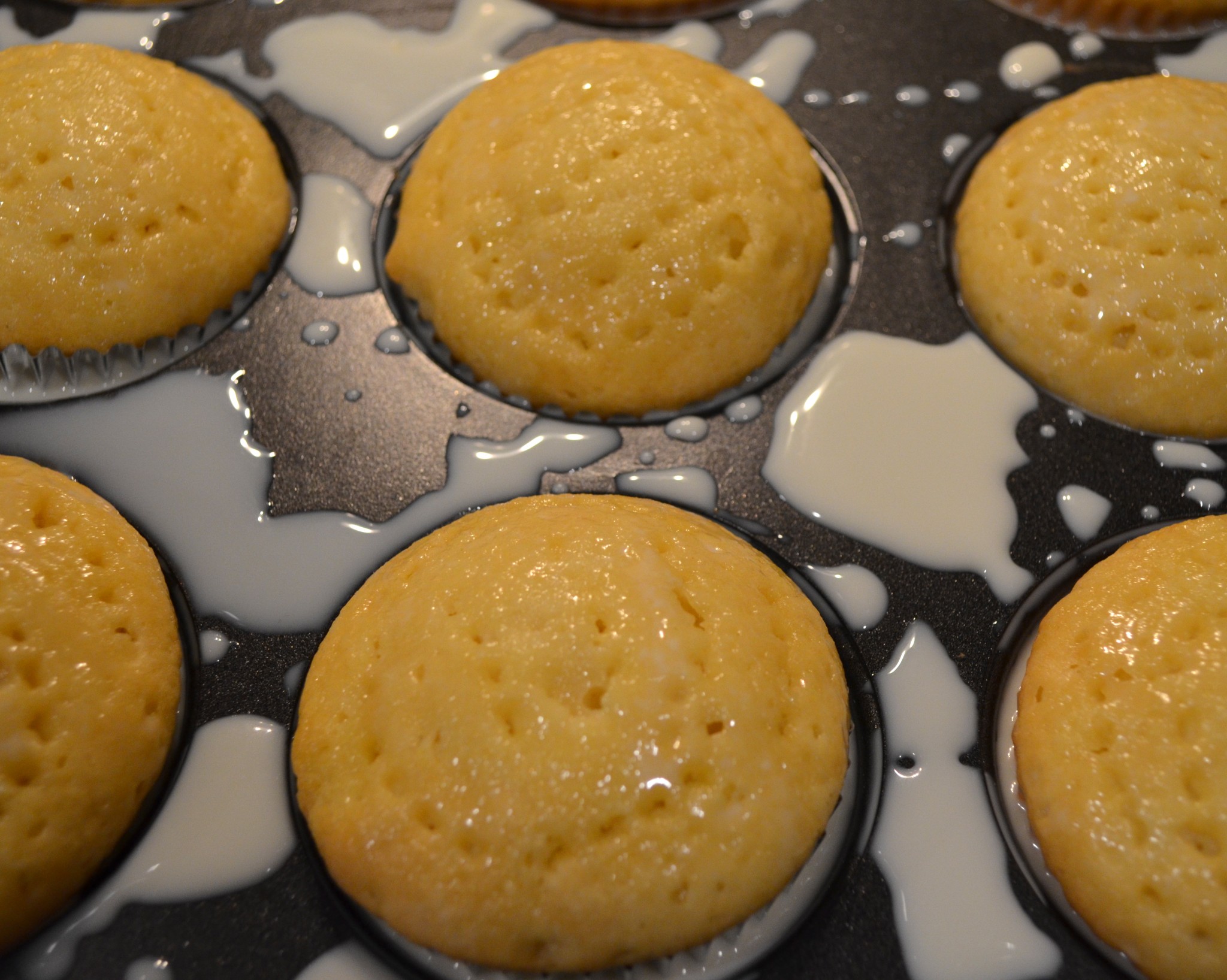 Refrigerate for at least two hours before serving. It's hard to wait but definitely worth it. Eat them cool topped with whipped cream to the sound of Latin music pulsing from your speakers!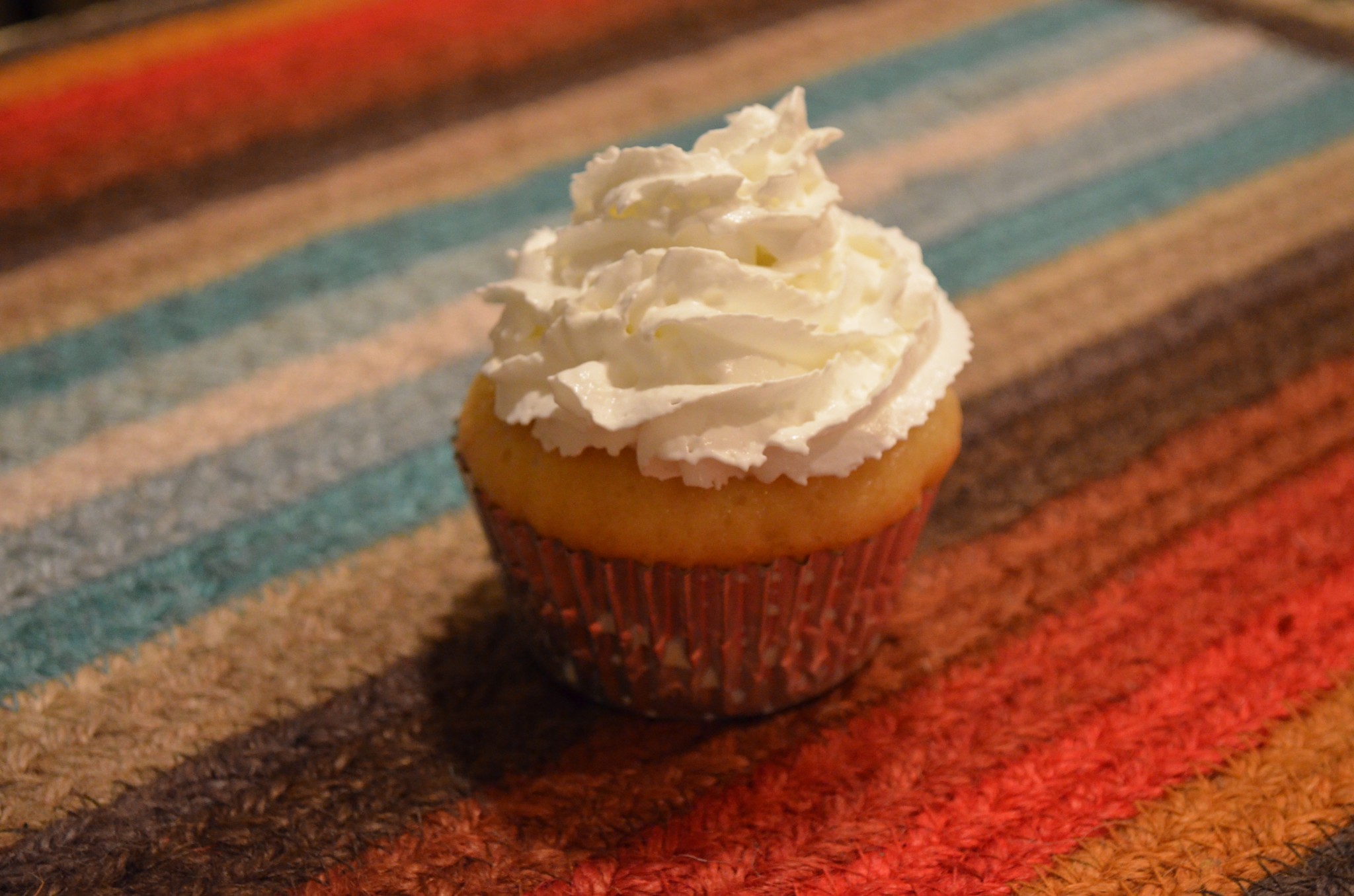 This recipe yields one dozen cupcakes.