Roasted Butternut Squash Penne
Next time I want butternut squash in a dish, I swear I'm using canned. At least until we get better knifes. A good knife set will definitely be on our wedding registry. What we currently have is not working for me. It took me 40 minutes to peel and cut the squash we bought to make this pasta from How Sweet Eats. I was not a happy camper by the time I was done, and I still had plenty of work to do on this pasta. In the end it was alright because the pasta was delicious, and probably made better by using a freshly roasted butternut squash. But still, I feel the need to complain about my butternut squash experience.
This pasta was right up my alley— full of cheese and the sweet flavors of butternut squash. I'm pretty sure butternut squash is my favorite vegetable ever because it doesn't taste like a veggie to me. Too bad all of the green ones can taste like it.
After roasting the butternut squash brushed with olive oil, salt, pepper and nutmeg in the oven for 40 minutes, I mashed it up until it looked liked mashed sweet potatoes.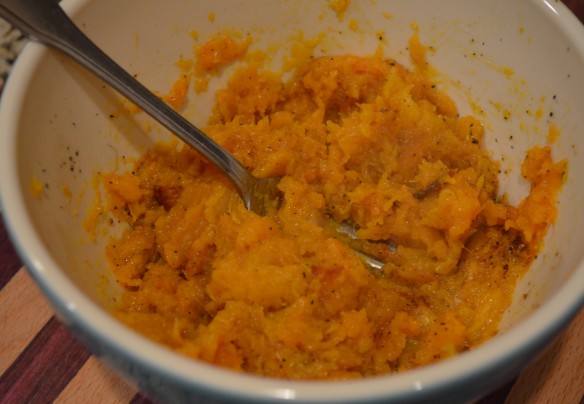 I cooked up some penne pasta Dustin bought that was imported from Italy, so it tastes very authentic, while I browned some butter (and scallions plus flour) and then created the butternut squash sauce by adding milk, mascarpone cheese, and the mashed squash.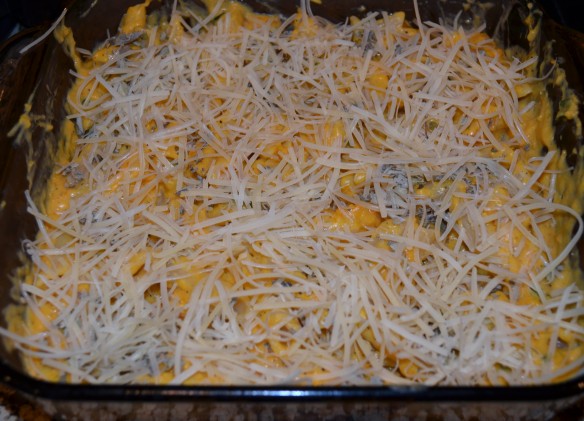 The sauce was thick and delicious poured over the penne, sprinkled with dried sage and parmesan cheese. It looked good enough to eat right then and there, but putting it in the oven for 25 minutes sent it over the edge, melting the cheese and making everything a little crispy.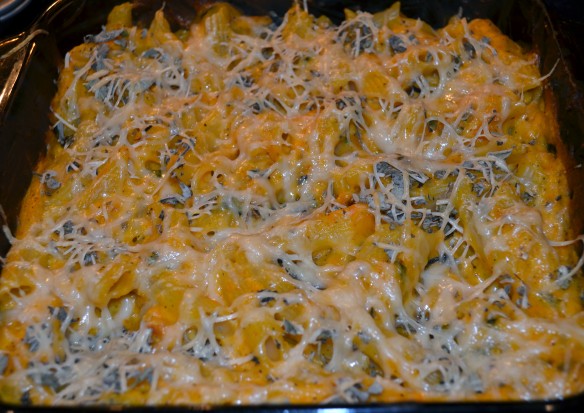 Dustin probably wouldn't want me to share this, but he definitely went back for seconds AND thirds. I think he liked it.