Chocolate Birthday Cake Martini
It's Erin's birthday, and you know what that means. Booze. Lots of it. All kidding aside, I wanted to treat Erin to one nice birthday celebration drink, so I grabbed the cake vodka (should be in any man's liquor cabinet) and whipped up a sweet drink.

With all of these sweet (read girly) drinks, the most important aspect is not the flavor, it's the presentation. Erin's birthday cake was served up like a delicious dessert, doused in whipped cream, chocolate syrup, and sprinkles.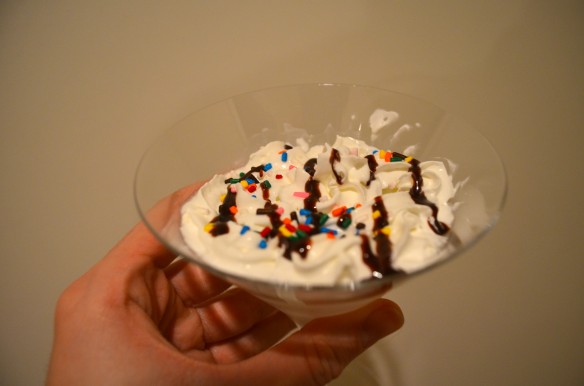 I hate to say it, but it was good. Not 'Old Fashioned' good, but good.