Crock-Pot Chicken Tortilla Soup
One of the unfortunate things about being home all day while something is slow cooking in the crock-pot is that you are constantly bombarded by the smell of delicious food. This is the predicament I was in. This chicken tortilla soup smelled heavenly as it cooked all afternoon. I couldn't wait for Dustin to get home so we could finally eat it.
This soup was really simple to make. I poached one large chicken breast in water then added it to the crock-pot mixture of one chopped onion, two cloves of minced garlic, one jalapenño with the seeds removed, one cup of corn, two teaspoons of cumin, one teaspoon of chili powder, three and half cups of chicken broth, the juice from one lime, 28 ounces of diced tomatoes, and 15 ounces of tomato sauce. The soup cooked on high for two hours and another four on low. That's all this recipe took. We were pretty impressed by the flavor given the simplicity of the ingredients.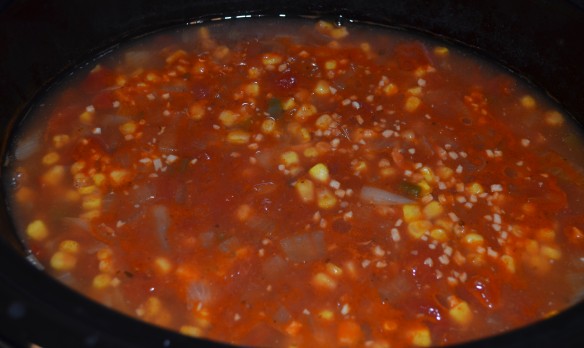 We served with crumbled tortilla chips of course, as well as wedges of lime, sour cream, shredded cheddar and jack cheese, and sliced avocado.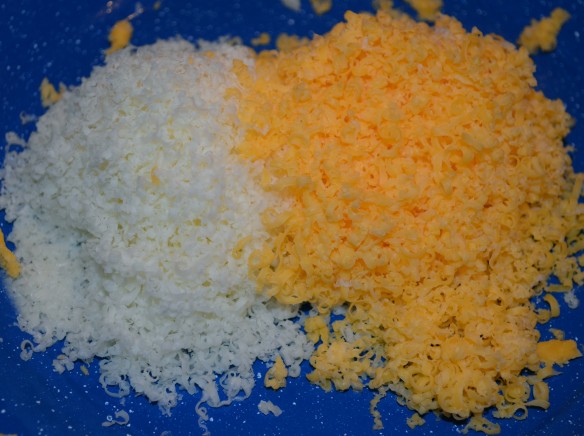 This makes a very tasty winter dinner— warm and filling in your stomach. Plus there are leftovers! There was definitely enough for three, if not four people, depending on the hungriness of the eaters, out of this recipe.