Eggnog Biscotti
What should you do when you have two cartons of unconsumed eggnog that was supposed to be served at your holiday, but you got so caught up decorating (and eating) cookies and playing Rock Band 2 until 2:30 in the morning that you forgot? You start baking like crazy with it.
I spent a lot of time looking up fun eggnog recipes. I had been planning on making simple cookies or cupcakes when I came across a recipe for vegan eggnog biscotti and was intrigued. Our eggnog wasn't vegan, but I just swapped out the regular stuff for the vegan stuff and followed the recipe, figuring this would be the perfect treat to serve with a holiday latte, which we did after going to see ACT Theater's production of A Christmas Carol (really well done, by the way).
I toasted Texas pecans that we had leftover from the Chocolate Bourbon Pecan Pie we had on Thanksgiving, which gave the biscotti a great subtly nutty flavor and great crunch. I used golden California raisins instead of cranberries because that's what I had on hand to add chewiness to the texture as well.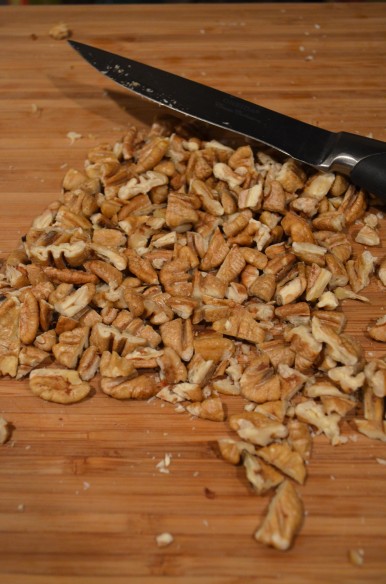 This recipe was fun to make because you really are able to get into the dough with your hands, sort of like being a kid playing with Play-Doh.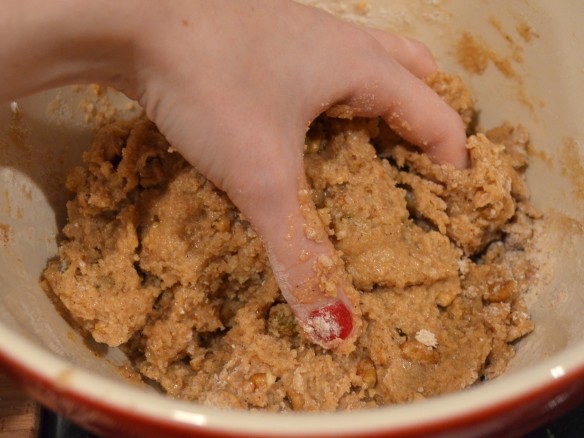 Before you put the biscotti in the oven, you should definitely pre-slice half way through the dough when rolled out, so they are easier to break apart once they begun to harden.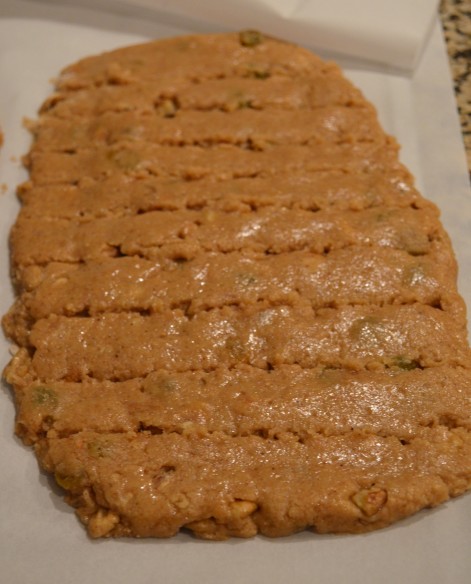 Biscotti is awesome because it is already hard, so you don't really have to worry about it going stale.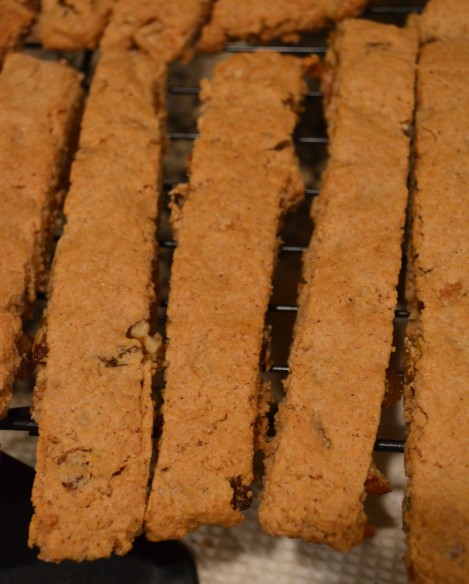 I definitely recommend making this with leftover eggnog. It was really easy as the recipe promised, and the eggnog and nutmeg flavors are definitely present, but not overly rich to overwhelm you. We didn't make the glaze to go on top, but I bet it would be a fabulous addition.