Eggnog French Toast
Easiest French toast we've made so far. Eggnog is so rich, creamy, and flavorful on it's own you don't have to have many ingredients to make a seemingly fancy and definitely seasonal breakfast.
All you have to do to serve two people is mix one egg, 3/4 cup of eggnog, and some spices in a bowl then dip slices of six slices of French bread that has been sitting out, lightly covered, over night, and fry each slice on a pan for a few minutes on each side. We used pumpkin pie spice in the bread coating mixture and sprinkled cinnamon and nutmeg on top once the slices were plated.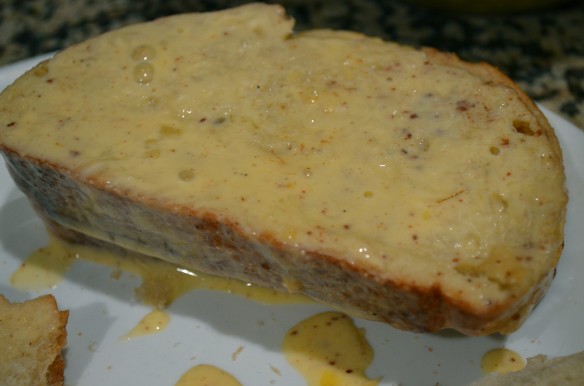 Finally we drizzled with 1/4 cup of high quality, pure maple syrup to add sweetness and round out the flavor.
This breakfast comes together in 15 minutes, so it would make an easy and festive Christmas morning breakfast, when let's face it, you'd rather be opening presents and spending time with family than cooking up a time consuming breakfast.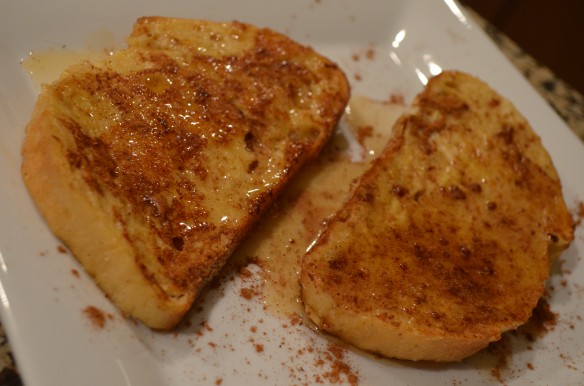 I'm already craving eggnog again!