Gingerbread Doughnuts
I have been craving gingerbread so badly. I want it in all forms— cookie, cake, doughnut, anything with gingerbread— you name it, I want it. But I've been putting it off. Until now. Gingerbread is not a traditional Christmas thing for me. Apparently I am the only one in my family who really cares for it. My mom says she doesn't know where I tried it for the first time, but I really liked it. A lot. Every year she buys me a couple of gingerbread man from Julie's, this bakery by our house, since it really isn't worth baking a whole batch just for me. Dustin likes gingerbread, but not nearly as much as I do. As long as he is willing to put up with me making it in lots of different ways now that I have the free time, I'm cool.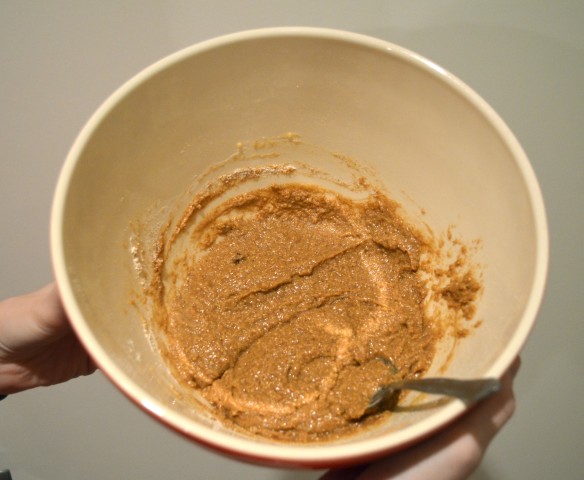 We whipped up these mini gingerbread doughnuts for breakfast one morning. I doubled the amount of spices because I really like gingerbread flavor, so these were perfect. They don't have molasses, so they don't have that super dark, rich flavor often characteristic of gingerbread. Normally I really like that about gingerbread, but I think the lighter flavor works really well for breakfast.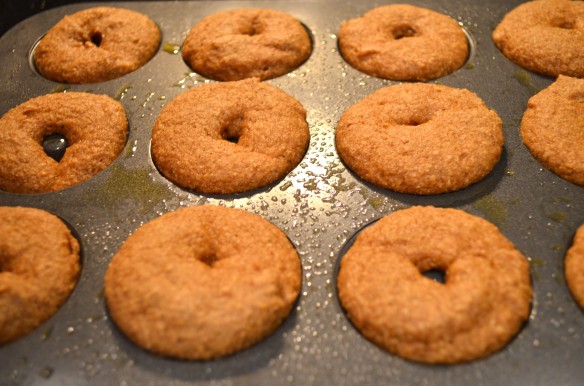 The best part of the doughnuts, as is the case most of the time, was the hardened caramel icing on top. It was over the top sweet, in a good way (at least for me). Dustin had to stop eating after a few doughnuts, claiming he couldn't eat another or he'd go into sugar shock. Weakling (just kidding)!