Peppermint Chocolate Chip Milkshake
Chick-Fil-A makes an amazing Peppermint Chocolate Chip Milkshake during the holiday season. For the last couple of years, Dustin and I have gotten exactly one (so we don't expand our waistlines too much) sometime during the month to satisfy our craving. Since we no longer live near a Chick-Fil-A (the nearest one is in Boise, ID according to the location finder), we had to make our own this year. Plus Chick-Fil-A has been getting some unfavorable press—not exactly the kind of stuff that makes you want to run out and support their business.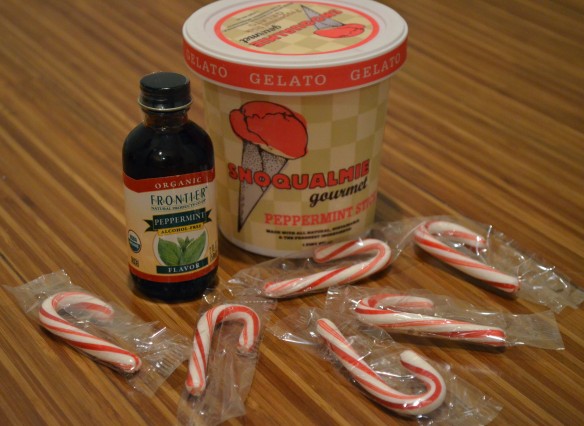 We created our own Peppermint Chocolate Chip Milkshake by combining 1/4 cup of peppermint ice cream (we used the locally produced Snoqualmie Ice Cream Peppermint Stick gelato) and 1/4 cup of low-fat vanilla frozen yogurt with 1 cup of milk (we used vanilla almond milk), 1/4 teaspoon peppermint extract, 6 miniature candy canes (broken into a few pieces), and 1/4 cup of semi-sweet chocolate chips in the VitaMix. We decided to use half ice cream and half frozen yogurt to make this treat a little healthier, but you could definitely use all ice cream. We added the peppermint extract to enhance the peppermint flavor, but you could omit it if you use all peppermint ice cream (although more peppermint flavor is good to me) or add a tad more extract if you only have access to vanilla ice cream or frozen yogurt available.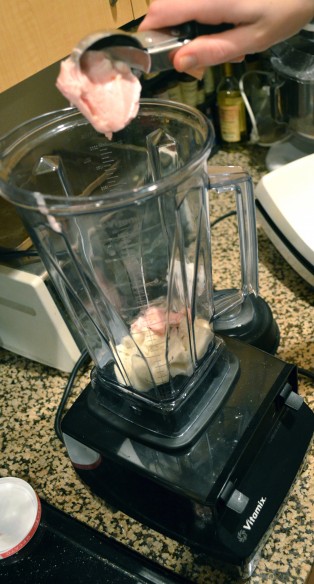 You probably want to have a pretty high powered blender to chop up the candy canes or else you might need to crush them up pretty small before you add them to the mix. You don't want to mess up your blender. That's an issue we might have had until a few weeks ago. We really like our Vitamix. It makes us feel like professional chefs!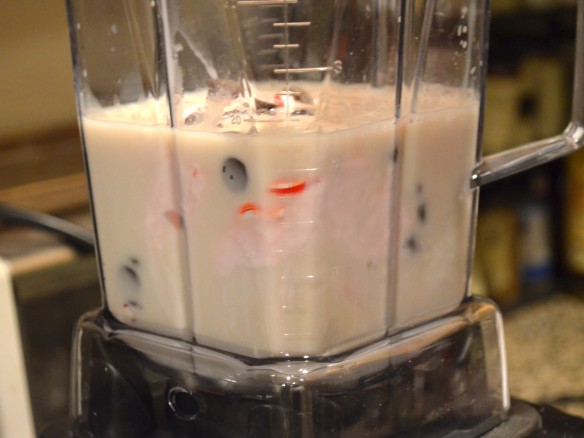 We poured this shake into some festive snowflake glasses, added some whipped cream, a cherry, and an extra candy cane for garnish, and we had ourselves a deliciously cold, cold weather treat. The shakes were a little thinner than Chick-Fil-A's (also smaller and healthier), which was perfect since we didn't have any straws through which to drink them. They were pretty much pepperminty perfection!