Cakey Eggnog Cookies
Yes, I know Christmas and eggnog season have passed. The Christmas decorations are long packed away, but we did have a small carton of eggnog hiding at the back of our fridge that didn't expire until the end of January. There was no way I could throw that carton away, so we've been using it as coffee creamer. Just a dash of eggnog in coffee is so much healthier than the Eggnog Spice Latte from Starbucks. I also made some delicious cakey eggnog cookies (minus the rum extract) with an eggnog glaze one afternoon for an afternoon snack while Dustin was working from home.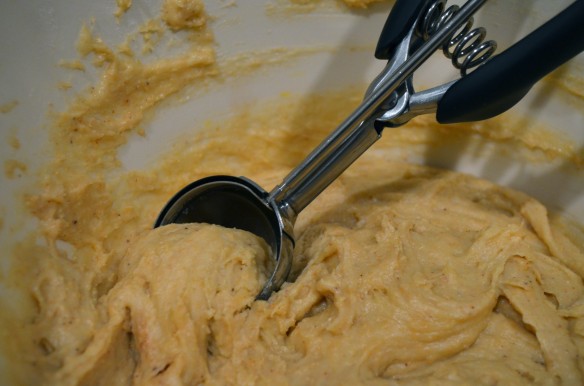 These cookies reminded me of those frosted Lofthouse sugar cookies from the grocery with a more festive edge courtesy of the eggnog. They were perfectly soft cookies with the slightest hint of nutmeg. The picture below shows them starting to puff up in the oven into cakey pillows.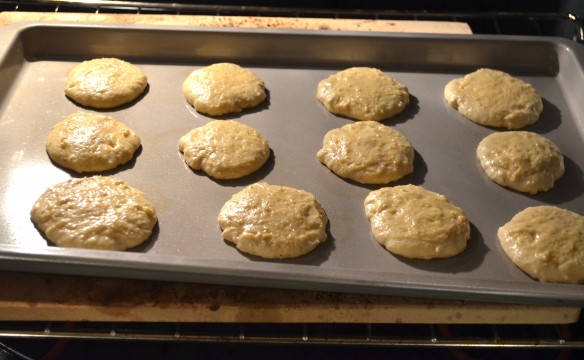 I only iced a few of them, but on those I sprinkled a little bit of cinnamon and vanilla sugar on top of the icing for a little extra pizzazz.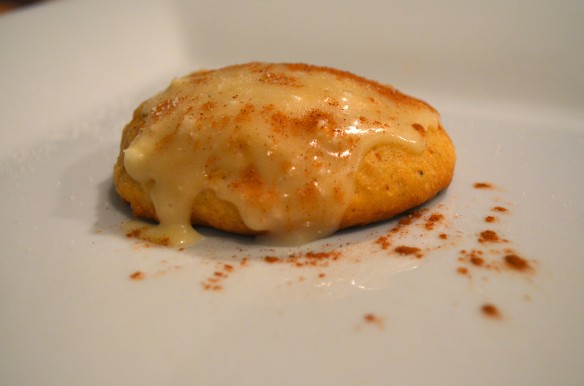 Once these cookies are consumed there will be no traces of Christmas left in this apartment, declaring the holiday season officially over.