Chicken and Peanut Sauce Flatbread
It was supposed to be a pizza, but when we rolled out the dough it was way too square, looking more flatbread. Sometimes I think food has a mind of its own and shapes itself into what it wants to be no matter what you do to it. We absolutely could not change the shape of our dough. Flatbread or pizza— either way it was delicious.
Dustin always tells me after the fact that he is unsure of how some of the flavor combinations I suggest will work, but he hasn't ever been disappointed after he has tastes my ideas. I think peanuts and zucchini on top of a pizza freaked him out a bit, but in the end he trusted me. Good boy!
We've really been digging making unique pizzas. This time I wanted something with Asian flair. We walked the aisles of Trader Joe's for the perfect sauce, finally settling on their peanut sauce, and the inspiration flowed from there.
We made our basic crust and rolled it out while we cooked up some chicken with a squeeze of lime, a little pepper and some granulated garlic.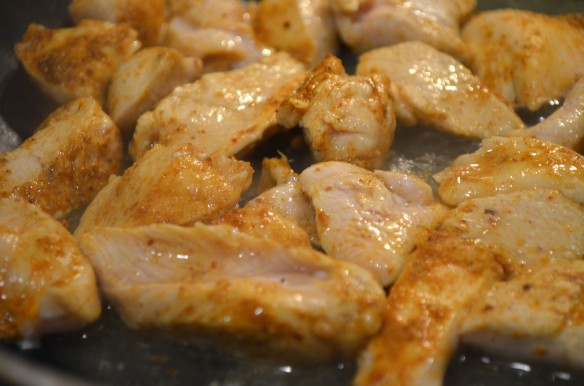 We spread the peanut sauce all over the crust.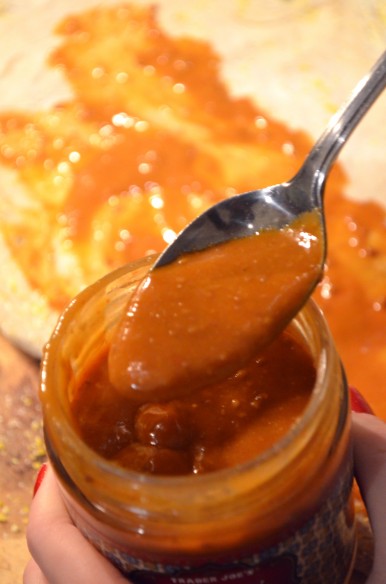 We sprinkled the sauce with a layer of shredded mozzarella.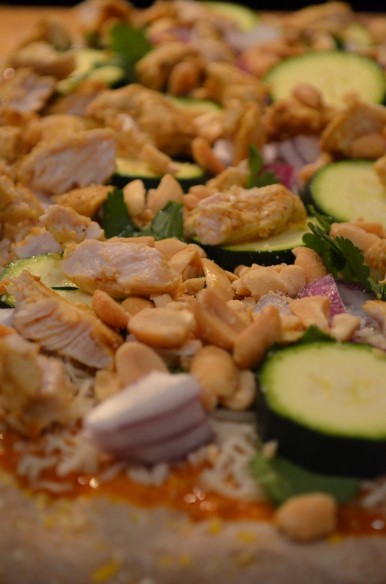 Then we shredded the cooked chicken and added it along with all of our garnishes— fresh cilantro, chopped red onion, peanuts, and slices of zucchini (we added a green vegetable to make it healthy).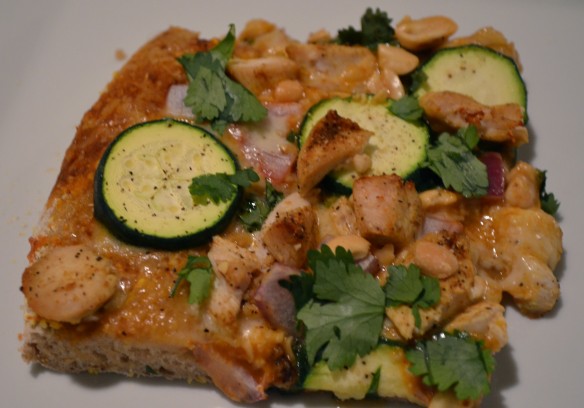 Once again we were impressed with our adventurousness.