Chocolate Chip Cookie Pie
I've had my eye on this "Healthy" Deep Dish Cookie Pie from Chocolate Covered Katie for awhile now, just waiting for an opportunity to bust this recipe out. Seattle potentially facing it's worst snowstorm in more than two decades? My first true experience with snow? Sounds like the perfect excuse to bake something warm and gooey to me. The oven acts as a nice heater for the apartment.
I really like the idea of using beans in desserts rather than flour. I've tried black bean brownies and am a big fan. You really don't taste the garbanzo beans, especially once the pie been baked and chocolate is oozing out from pretty much everywhere.
I mixed everything (except the chocolate chips) in the food processor then poured it in a pie pan and baked it for 35 minutes at 350°.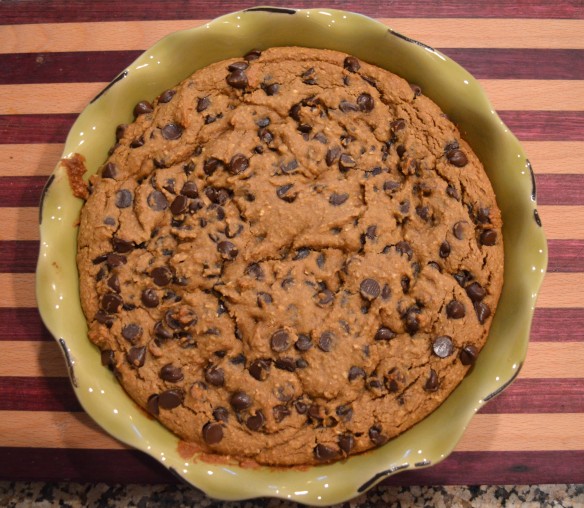 The best part about this pie is that it is really filling since it has so much fiber, so you don't need a huge slice to satisfy that grumbling in your stomach. And it tastes so delicious warm (I'd wait a little longer than the recommend 10 minutes to let it cool if you'd like to serve slices rather than blobs of soft cookie and melted chocolate) with a scoop of vanilla frozen yogurt on top. Mmmmm, I'm dreaming about it right now...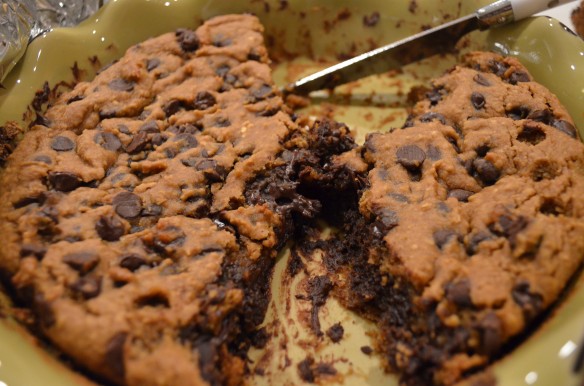 I think this would be a great dish to serve at an upcoming Super Bowl party. I mean you will definitely be making dessert, so you might as well serve something on the healthy side after all the junk food that I'm sure will be consumed beforehand.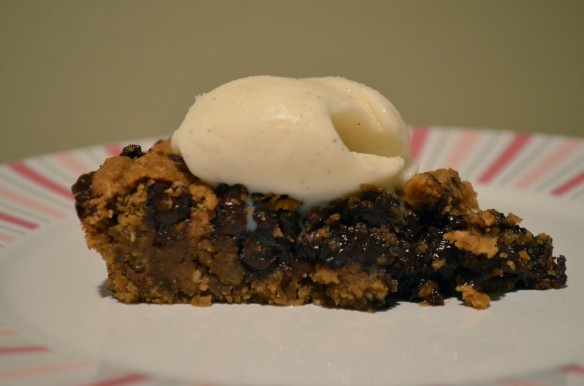 We'll still be watching the Super Bowl even after last week's loss. The Texans had a great season, and we are so proud to be fans! Next season is going to be awesome!
In other news, Bonnie and I were pretty excited for our first snow day! Bonnie really likes playing in the powdery white stuff. Yes, that is indeed a dot of snow on her nose.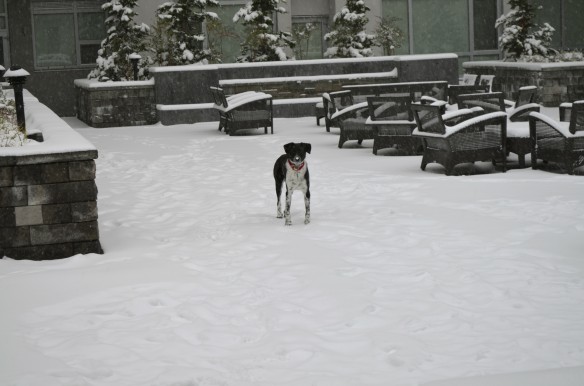 Almost all of the pictures are blurry thanks to the snow falling and her constant running, but I did catch her briefly.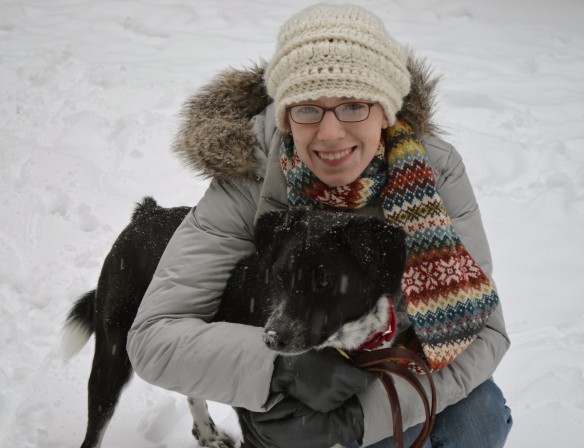 She also likes chasing snowballs and eating the snow. Crazy girl.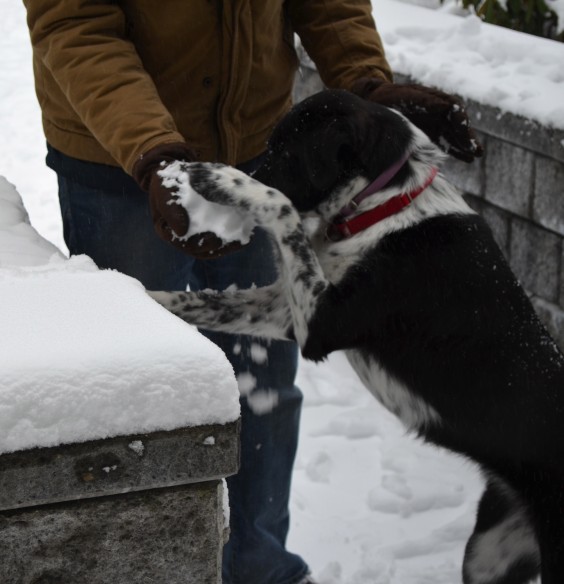 Dustin had a good time making snowballs and throwing them at everything. Boys...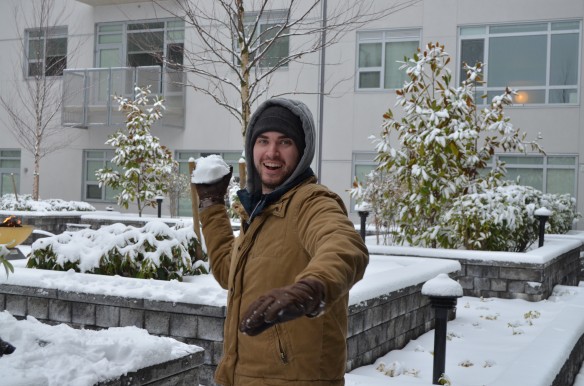 Cute girl was tired after playing in the snow!