Cinnamon M&M Oatmeal Cookies
I'm convinced the Texans victory last weekend was the result of the delicious brown butter chocolate chip cookies I baked. Naturally I had to make more for today's game. I'm not taking any chances. Maybe my cookies are the good luck charm the Texans need to take down the Ravens!
For today's game festivities I decided to use the cinnamon M&M we had left from the holiday season. I thought they'd go really well cinnamon oatmeal cookies, and sure enough, when I searched for cinnamon M&M oatmeal cookies, a recipe from Two Peas and Their Pod, which we adapted to include brown butter (I'm seriously never making cookies without browning butter again) and more ground cinnamon (no cinnamon chips though). Regular M&Ms would work alright in this recipe since the cinnamon ones are now out of season, but I'd definitely recommend making these next holiday season with the cinnamon M&Ms since they make for a more intense cinnamon flavor.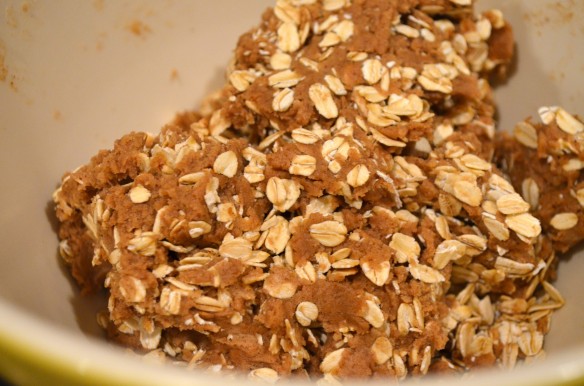 I think the brown butter changes the texture of the dough because the oatmeal didn't stick to the batter as well as it normally does for oatmeal cookies, so once the cookies were on the cookie sheet, there were still a lot of oats in the bottom of the bowl. But I actually really liked how the cookies turned out with fewer oats. The flavor and texture was still there, but it was subtle enough to really let the cinnamon and brown butter flavors come through.
I still think the chocolate chip cookies were a little better, but I've always like chocolate chip cookies better than oatmeal cookies. I used to be so disappointed when I'd run up to a plate of cookies thinking I was grabbing chocolate chip, but walking away with oatmeal. But I've since realized it was more the fact that the oatmeal cookies had raisins rather than chocolate. Swap the raisins for chocolate chips (or Cinnamon M&Ms) and all is good in the cookie world. Just don't forget the brown butter.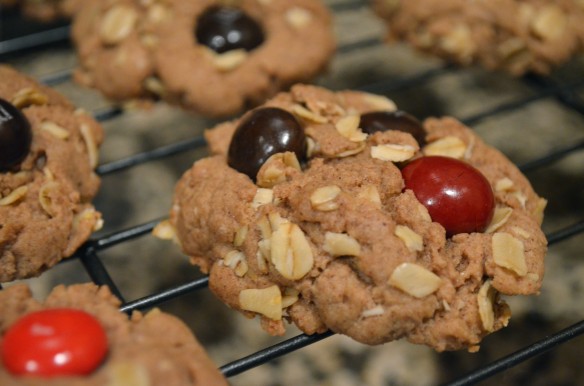 We are so excited for today! Here's a picture of the family in Texans gear. Go Texans!