Blue Cheese Burgers
Lunchbox Laboratory, Seattle's gourmet hamburger joint recently opened in Bellevue (I'm sure we'll share more of the delicious details later), and we are pretty stoked.
At our first visit to this hamburger joint, I had the Burger of the Gods, covered with blue cheese, a great cheese to take a boring hamburger to fabulous cheeseburger. Next time I made burgers, I wanted blue cheese. Lots and lots of blue cheese. Along with lots of roasted garlic and lots of caramelized onions. I think these three flavors should get married and continue to populate the planet with deliciousness.
We seasoned some ground beef and added a few cloves of roasted garlic and the blue cheese to be included in the patty.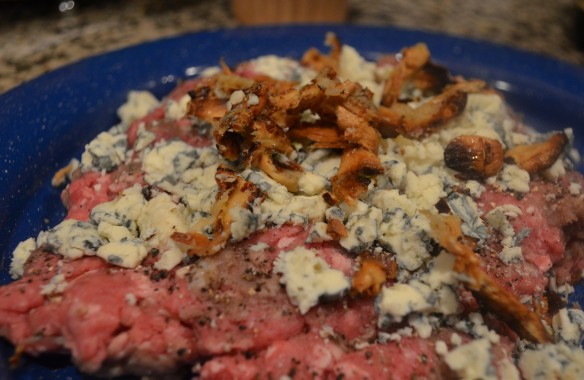 We couldn't wait to get these burgers on the grill.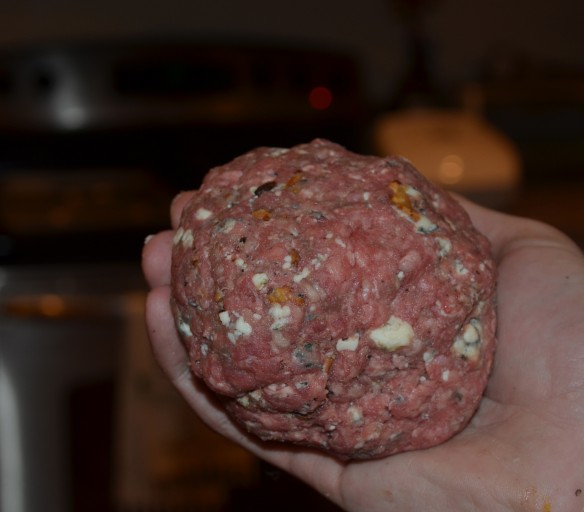 We caramelized a sweet yellow onion and slathered a little bit of blue cheese and pecan spread from Trader Joe's on a bun (just because we could), and these delicious burgers were ready to go.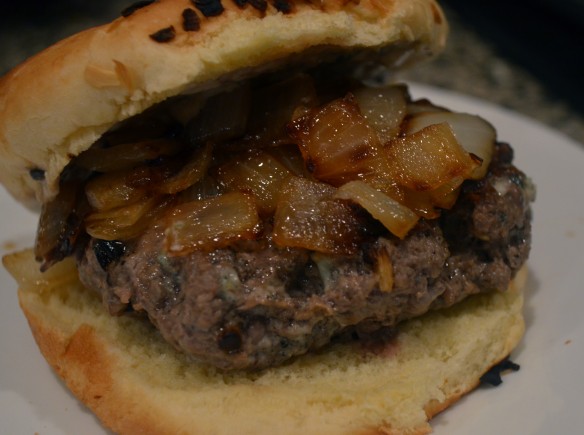 This combination of flavors was totally drool-worthy. Next time we can get some Kobe beef and make our own gourmet burgers and save ourselves a few bucks over heading down to Lunchbox. Scratch that, maybe we'll just do both!