Butter Dips
Oh, wow in the simplicity of this. My mom gave me this recipe from way back before I was born. Butter Dips are delicious, golden brown, crunchy-on-the-outside, warningly-soft-on-the-inside treats soaked and baked in melted butter. It's perfect for a quick prep meal that gets everyone eating and dipping and sharing. And if you have a few left over, you can sprinkle on a little cinnamon, vanilla sugar and you have the perfect accompanying dessert.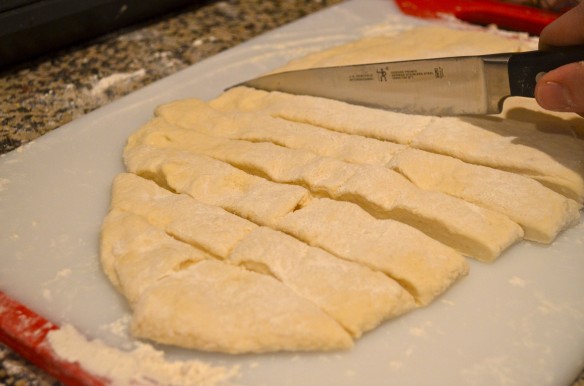 To begin, put ⅓ cup of butter into a large baking dish and then pop that into a 450° oven. Once all the butter is melted, pull the dish out and set aside. Sift 2¼ cup of flour, 1 tbsp of sugar, 3½ tsp of baking powder and 1½ tsp of salt. Slowly add 1 cup of milk, constantly mixing with a fork until the dough clings together. Turn the dough onto a well-floured board and completely cover with flour. Knead the dough softly approximately ten times. Using a rolling pin, roll the dough to about ½'' thick. Cut the dough lengthwise with a floured knife and then into strips (we made about 20 strips).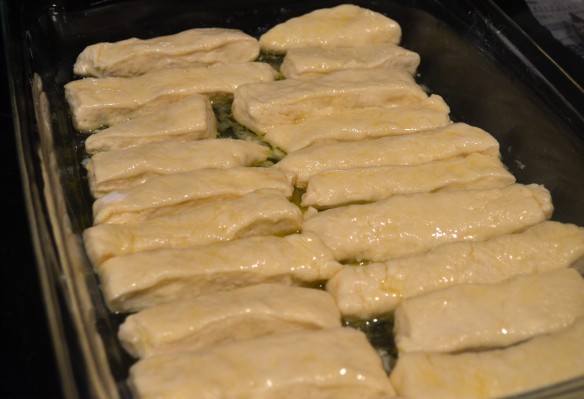 Dip each strip into the melted butter on each of its sides and then pack into the baking dish. Bake for 15 minutes until golden brown.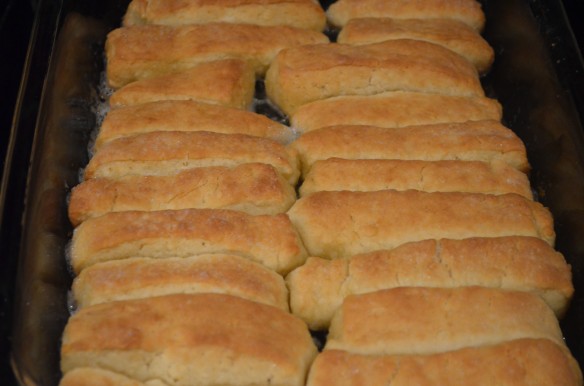 Once you're here, it's time to experiment. Use any number of sauces or dips to dump these fantastic breadsticks into. Before this meal, we made a quick trip to Trader Joe's to stock up on a few dips. We had our Butter Dips with pesto, white bean hummus, and a blue cheese pecan spread.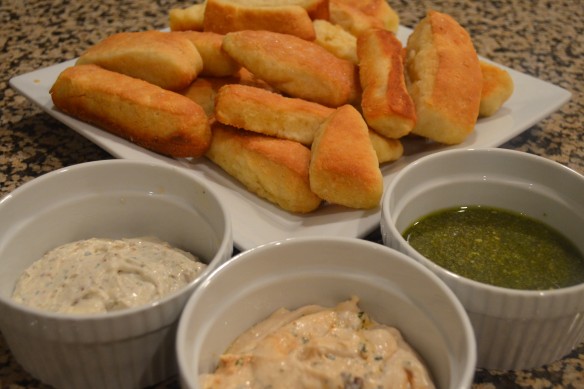 The butter dips can be sprinkled with a little salt or any number of spices. Next time, we'll definitely incorporate some garlic. And maybe even add some parmesan into the dough.