Chicken and Wild Rice Soup
We finally used the wild rice from Minnesota that Dustin's mom brought for us at Thanksgiving.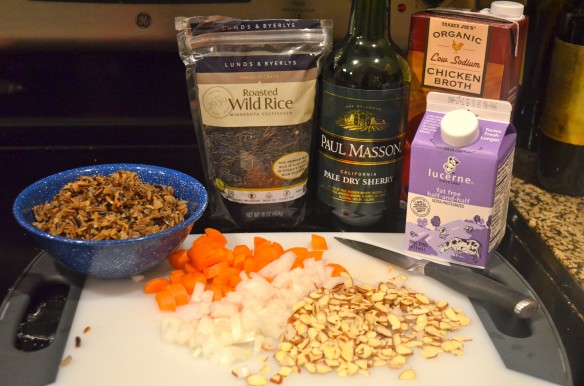 The back of the bag had a recipe for wild rice soup using ham that I decided to modify and use chicken instead.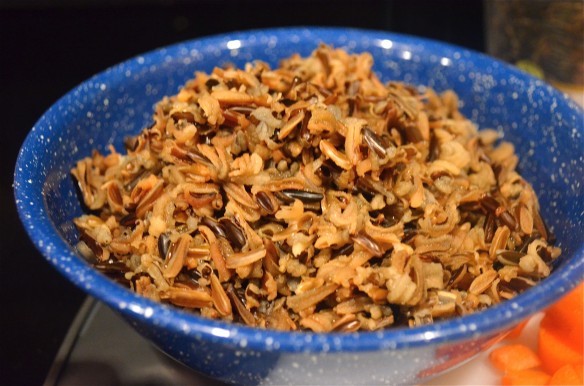 Wild rice looks so much more exciting than plain white or brown rice cooked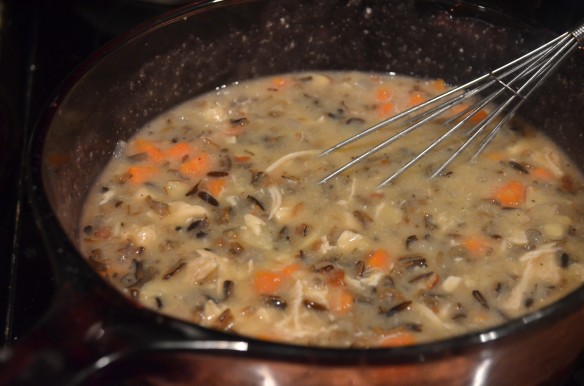 Here is the rich and creamy soup we made— a much better use for the wild rice than sitting in our cabinet.
Chicken and Wild Rice Soup
(adapted from the back of the Lunds and Byerly's Roasted Wild Rice bag)
(makes approximately 4 servings)
3 tablespoons butter
1/2 onion, minced
1/2 cup flour
3 cups chicken broth
2 cups of wild rice, cooked
1 carrot, chopped
3/4 lb chicken, cooked and shredded
1/4 cup slivered almonds
1/2 teaspoon salt
3/4 cup half and half
2 tablespoons dry sherry
Melt butter and saute onion in large saucepan over medium-high heat until onions are tender.
Add in flour and broth.
Stir constantly until mixture comes to a boil.
Add in rice, carrot, chicken, almonds, and salt and let simmer for at least five minutes.
Turn down heat and add in half and half and sherry until desired eating temperature is reached.