Cinnamon Chocolate Chip Muffins
After weeks of waiting, I finally managed to get my bag of cinnamon chips. According to the Hershey's product locator, the only stores remotely close to us that sell Hershey's cinnamon chips are Albertson's, which we never go to. This quick trip to Albertson's marked our fourth trip to a grocery store that day (no, not looking for cinnamon chips, just regular grocery shopping). We had also stopped at Safeway, Trader Joe's, and Whole Foods, but we couldn't complete our shopping list at any individual store. I think Dustin was pretty relieved to be done after Albertson's.
But I finally managed to make these cinnamon chocolate chip muffins from Sweet Tooth that I've been wanting to try for awhile (with half of the butter swapped out for applesauce to make them lower fat and extra cinnamon because I am a cinnamon fiend). The cinnamon chips are good enough to eat plain, but when they get all gooey and melty they are even better. Add that to a chocolate chip muffin, with which you can never go wrong, and you've got a grab-and-go breakfast treat for the next several days.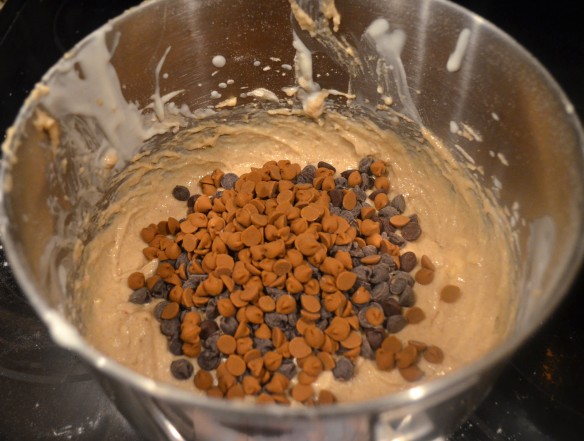 I filled the muffin tins up pretty high.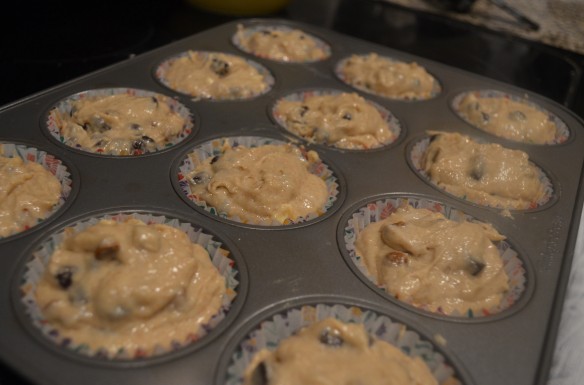 And got enormous, bakery-sized muffins.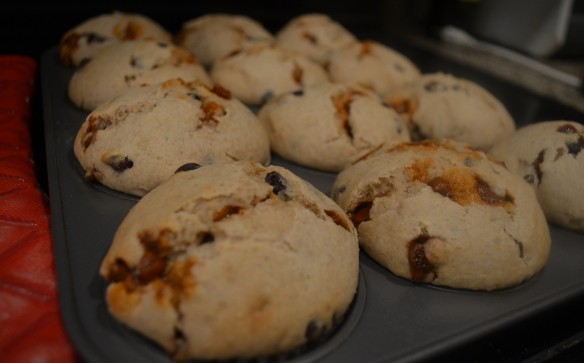 Perfect with a cup of coffee, chai tea latte, or a plain ol' glass of milk.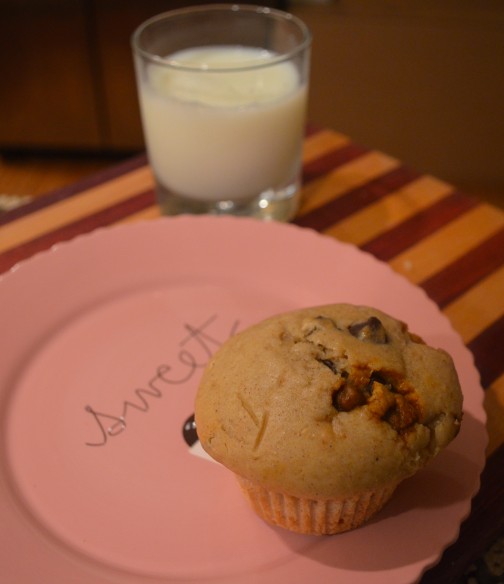 Very sweet, indeed.