Cookies and Cream Cheesecake Bars
The cookie and cream cheesecake bars were a big hit here in our apartment. Oreos have to be one of my favorite flavors to add to cheesecake. Dustin said it might have been the best cheesecake he's had and that it was definitely better than the Oreo cheesecake we used to eat at the Chocolate Bar in Houston (which is an enormous compliment).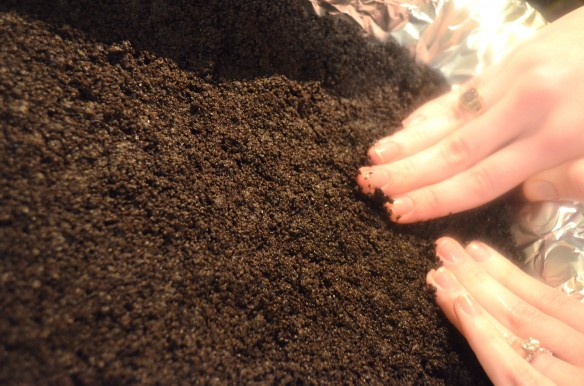 We took these bars to a Super Bowl party where sundaes were served. Crumbled, these bars make a fabulous sundae topping. The creaminess of the cream cheese on the ice cream sends it over the top. But I prefer them alone to really experience the richness and flavor. I definitely ate a few too many of these over the last few days. Don't make them unless you have a good place to take them or unless you want to eat a lot of cheesecake because you definitely will.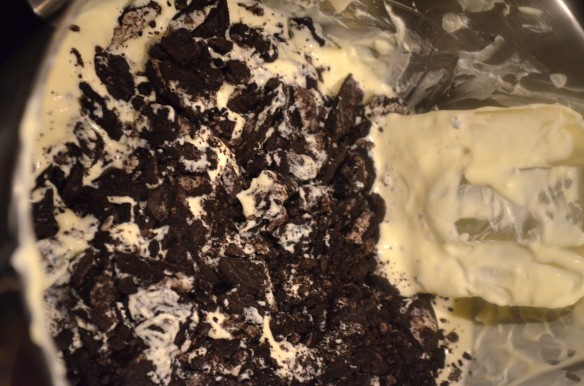 The crust was perfect and the filling rich with just the right amount of chocolatey Oreo crunch.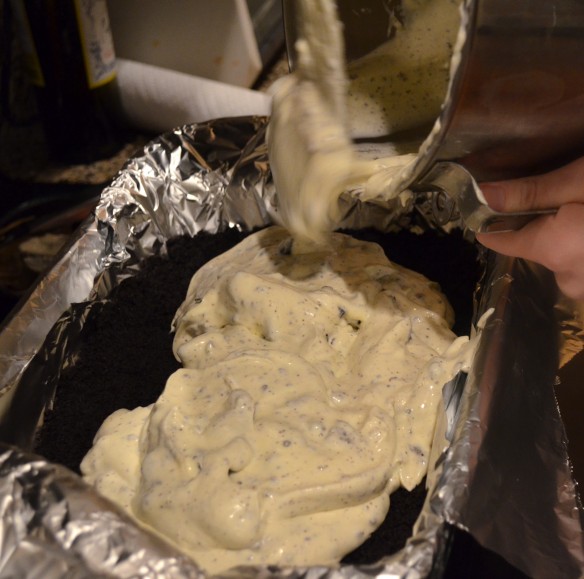 We followed the recipe exactly and they turned out exactly as we imagined. It's so hard to let them cool and then wait three hours in the fridge...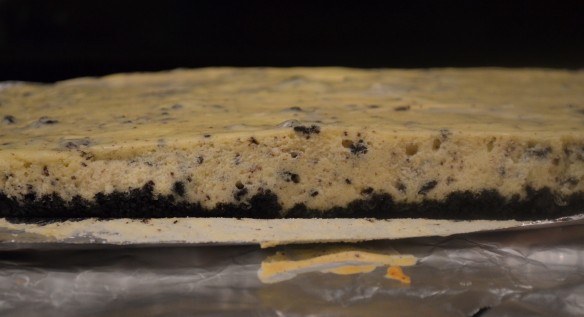 I recommend making them late at night and going to bed while they firm up, so you aren't constantly thinking about eating them when you know you can't. Then you can have cheesecake for breakfast first thing in the morning. There's nothing better than cheesecake for breakfast (or lunch, or mid-afternoon snack, or even a light dinner).