Dr. Pepper Pulled Pork Sandwiches
I've seen Coca Cola used to make roasts and meat glazes, but when I saw this recipe for pulled pork sandwiches that used Dr. Pepper I was definitely sold on trying it out. This dish reminded me of home so much. Dr. Pepper is quintessentially Texan, and even though we really don't eat pulled pork barbecue back home, we haven't had anything resembling barbecue since we moved out here, so this dinner was a real treat.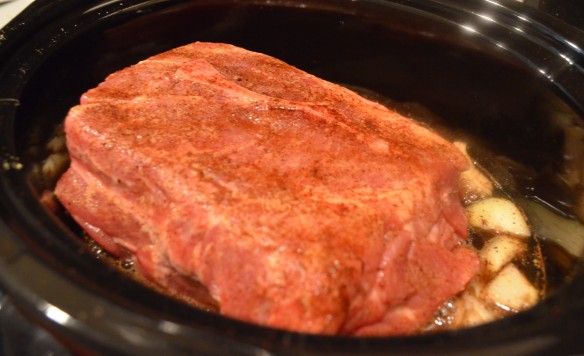 The hardest part of this recipe is honestly buying the pork shoulder. All you have to do is put the meat in the crockpot, season it a bit, pour on the Dr. Pepper, and then let it cook for awhile. The crockpot does all the work and makes the meat fall-off-of-the-bone tender.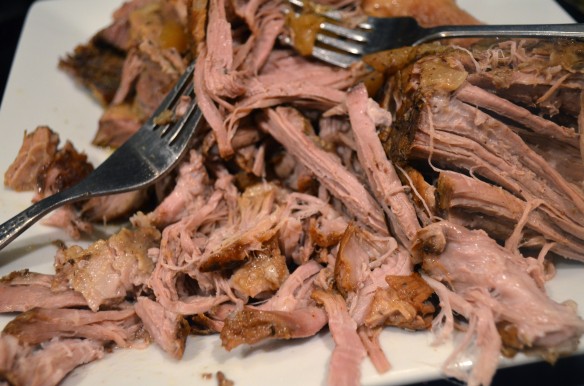 This made a lot of pulled pork, which made great leftovers. Slap it on an onion bun and slather on the barbecue sauce, and you can have a great and easy homemade barbecue sandwich for dinner.