Drunken Spaghetti
Drunken spaghetti— spaghetti cooked in red wine. It's so simple. I can't believe we've never thought to try that on our own. After seeing this recipe and knowing we had Kalamata olives and capers in the fridge, I was sold. We had to try this recipe this week.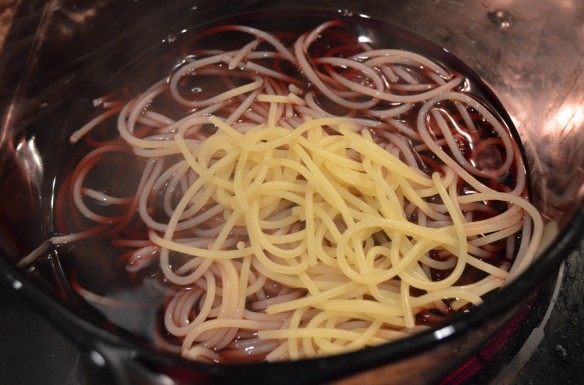 This dish is so incredibly simple it's astounding. Cook the pasta until al dente, boil in a cup of inexpensive red wine for another couple of minutes until fully cooked. We used a Cabernet Sauvignon from Trader Joe's (yay Two Buck Chuck!).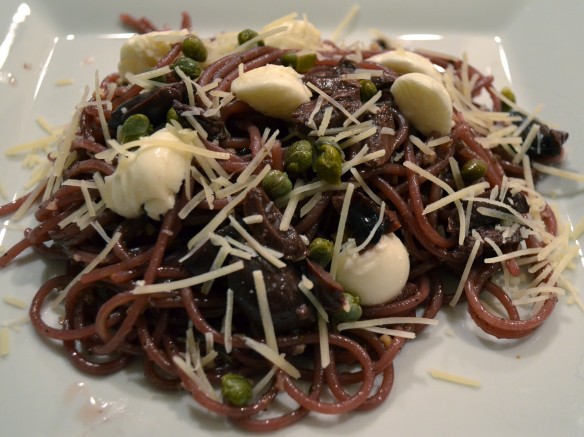 While the pasta is cooking, brown some minced garlic in olive oil. Toss the wine soaked pasta in the pan with the garlic and olive oil (we omitted the red pepper flakes in the original recipe). Plate the pasta and top with any cheese that tickles your fancy. We used fresh mozzarella and shredded parmesan. Add some capers and Kalamata olives if you have them on hand and dig in.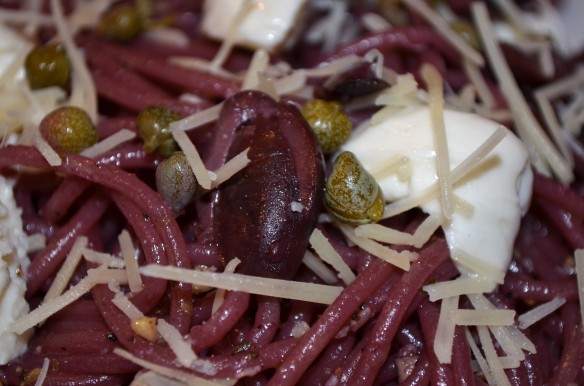 Another super easy, fancy-ish pasta dish. With a cool name. We'll definitely make it again, next time with some kind of a new spin.