Green Chile Mashed Potatoes
I love the creamy mashed potatoes my Grandma makes, and they are a really simple side dish. Each time I've made them I have to ask my mom exactly what she does because it seems no matter how hard I try, I can't remember what to do even though the steps are ridiculously simple. Now I will have my own written record to look back upon when I want to make them.
All you need to do is take your desired amount of red potatoes, peel them and boil them with a dash of salt for about twenty minutes or until tender. Drain them; then add a couple of tablespoons of butter with a few splashes of low fat milk to the potatoes. Mix on medium speed with an electric hand mixer until the potatoes are creamy. Salt and pepper to taste. Feel free to add some more milk, but be careful not to let the potatoes get runny.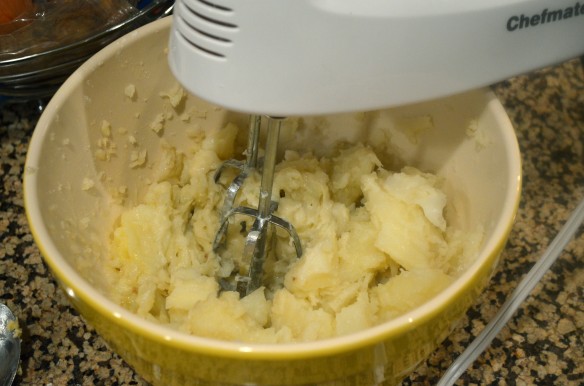 To make the mashed potatoes a little more exciting we added a can of green chiles to recreate the mashed potatoes from The Cantina in Santa Fe.