Mediterranean Pasta Salad with Tuna
This meal, inspired by this recipe from Prevention magazine, is incredibly light and fresh. There are a lot of flavors, but they are simple and all go so well together. It's all about the ingredients and how they work off of each other.
First, bring a pot of water to boil and cook approximately six ounces of pasta (serves two) until al dente. We used a mixture of penne, shells, and rotini just because the combination looked fun. Next mix four ounces of cherry tomatoes with a drizzle of olive oil, a sprinkling of granulated garlic, the zest of half of a lemon, approximatley 1/4 cup of mixed green and Kalamata olives, and a couple of spoonfuls of capers in a large bowl.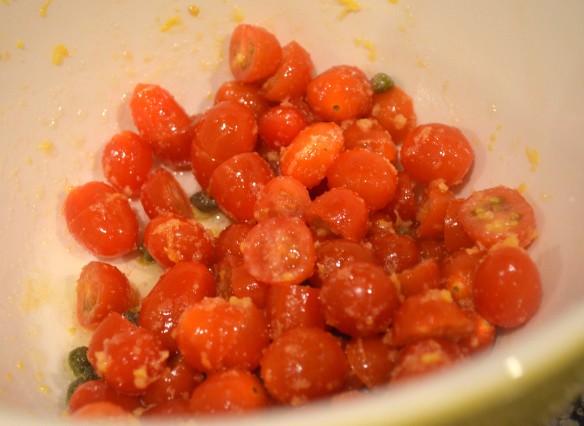 While I was mixing up these ingredients, Dustin heated up grapeseed oil in a skillet and cooked up chunks of a half pound tuna steak. We intended to leave them a little raw on the inside, but we ended up cooking them too long. Nonetheless the tuna was an excellent accompaniment to these Mediterranean flavors.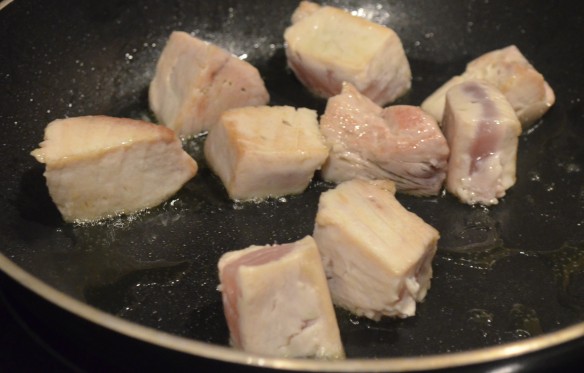 Once the tuna was mostly cooked, we added the tomato mixture and drained pasta to the skillet and warmed everything up allowing the pasta to fully cook. Of course don't forget to add a light layer of feta cheese for the perfect Mediterranean pasta salad.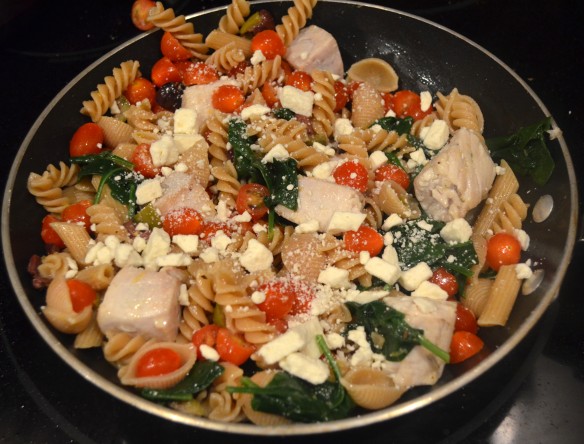 Plate and then drizzle with more olive oil and sprinkle with salt and pepper for seasoning.