BBQ Chickpea Burgers
Dustin and I loved to hit up the slider joint, Little Bigs, while we were back at Rice. We'd walk to the location (while it was open) by the zoo in Hermann Park, and I'd order a couple of black bean sliders with harissa cream while Dustin stuck with the traditional burgers. I used to not usually be the one to pick a veggie burger over freshly ground beef, but Little Bigs changed my opinion of veggie burgers. I absolutely love those black bean burgers and would love to find their recipe! When I saw this recipe for BBQ Cheddar Chickpea Burgers from How Sweet It Is, I knew I wanted to try out this different kind of bean burger at some point since I've come to love chickpeas and any kind of cheese is pretty much my favorite thing in the world.
I hadn't planned to make this dinner, but I realized that I actually had all the ingredients the original recipe called for except broccoli (easily replaced by some frozen corn I defrosted) and buns. I was set to use our regular sandwich bread until I realized that I had a box of cornbread that could potentially make some unique and tasty slider buns. I whipped up some muffins, cut them in half and my problem was solved.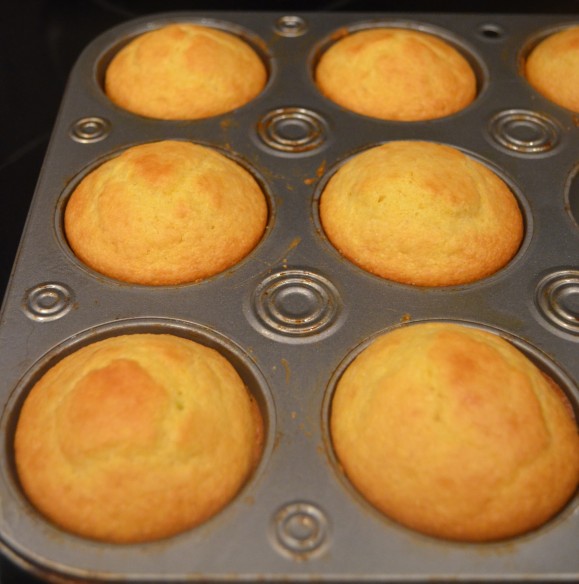 I followed all of the steps of the recipe, except when I formed the slider patties, I covered them in a layer of bread crumbs in order to give the patties a slightly crunchy outer layer. I did find that the burgers took longer to cook through than the recipe indicated, but that was no big deal.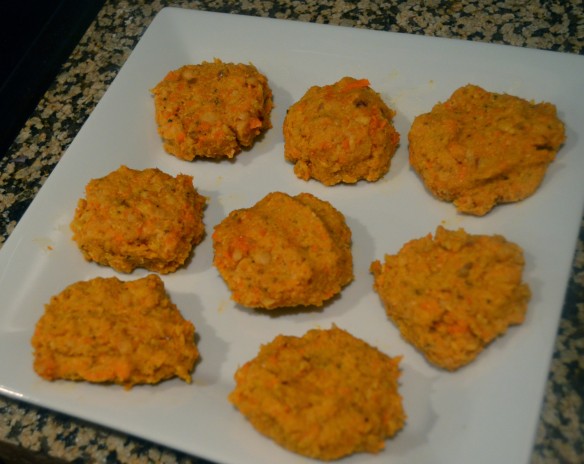 We topped the burgers with some extra BBQ sauce, red onions, and mini slices of Havarti cheese. I think they turned out to be adorable!