Creamy Lemon Cappellini
This pasta is so light and fresh tasting. I found this recipe on foodgawker from Ezra Poundcake for a Lemon Linguine but used cappellini pasta instead since that is what we had on hand. It would be the perfect lunch to enjoy on a summer afternoon, but since we won't have that kind of weather here for awhile, it made for a nice pre-Spring burst of flavor. It's super easy to make, perfect for when you don't really feel like cooking and don't want to go out either. The step that takes the longest in the whole process is boiling the water, and I'd hardly call that having to cook.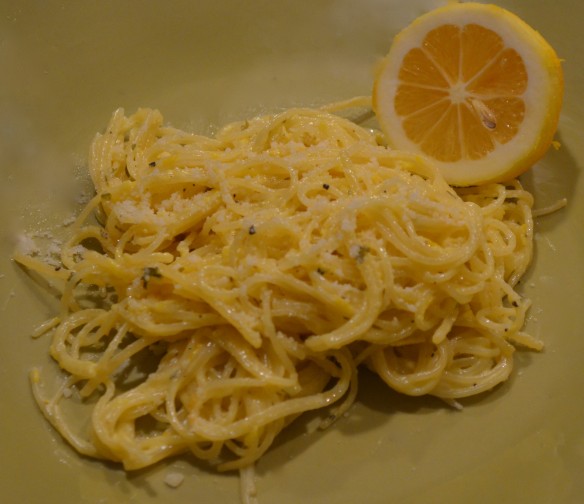 All you have to do is combine an egg yolk, heavy cream, paremsan cheese, salt, pepper, and the zest and juice of a lemon. Once the pasta is cooked and rained, add the sauce to the pot, coating the cooked pasta. Top with more parmesan and a wedge of lemon, and you have a lovely, bright pasta.