Homemade Bagels
Yes, you read that correctly. Homemade bagels. Done right— boiled then baked— as any self respecting bagel should be made.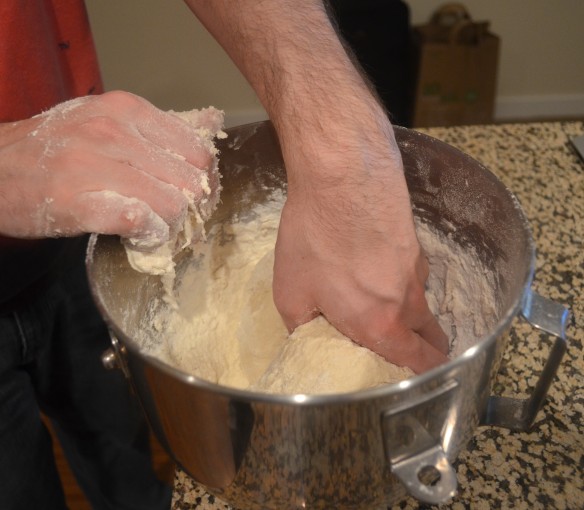 A few months ago, I never would have even thought about attempting to make bagels in my own kitchen. There are certain foods that just seem complicated, requiring special skills, and needing special equipment or industrial kitchens. Bagels were one of those foods to me, but now I really feel the only limitation to what I can make is the ingredients (and maybe some of the equipment) I have in the kitchen. Cooking and baking is so much more about confidence that I ever could have imagined.
One evening, Dustin and I set out to make these bagels, not really knowing what our final results would be. But we followed all of the directions from Emeril's homemade bagel recipe. I did a lot of research to find a simple recipe, and one that just used regular all-purpose flour. This recipe was a great choice for our first attempt— and it was super cool to see the dough rise and get puffy, too.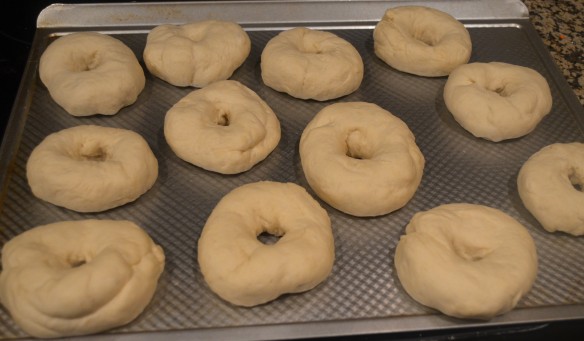 We followed all of the steps as written, except when we rolled the bagels into balls we just flattened them out and poked holes through instead of making logs, then rolling and pinching them together as was recommended in the comments section. I think the bagels came out a lot better this way. We also boiled each bagel one at a time because we don't really have any pots large enough to boil more than that at once. A great tip for boiling the bagels is to poke the end of a wooden spoon through the hole to get them out.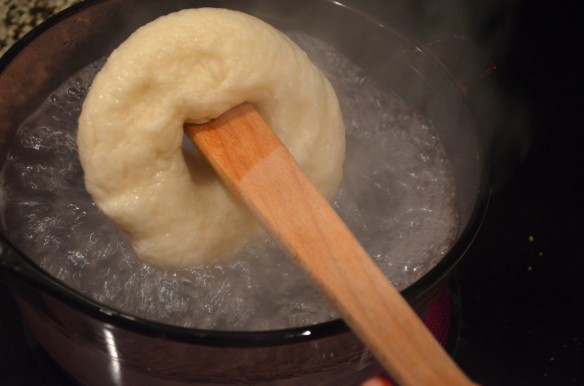 We took notes from Eltana and covered both sides of the bagel with our toppings. A bagel with only one side of toppings is a sad bagel. We made sesame seed, poppy seed, and everything (a combination of sea salt, poppy, and sesame seeds) bagels, and were really impressed with how they looked when we pulled them from the oven. Aside from a few minor imperfections, they looked like bagels from an actual bagel shop.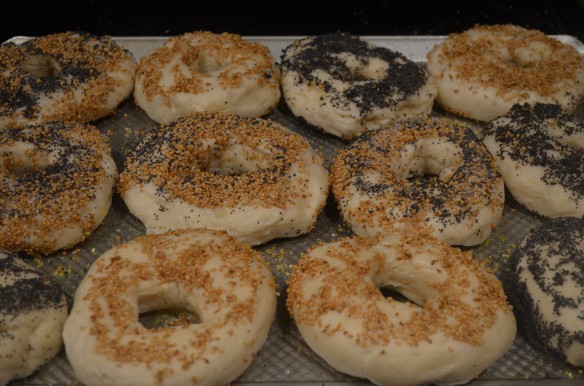 These bagels tasted pretty awesome. The texture inside isn't quite the same as a bagel from a superb bagel shop, but I think that might have something to do with the type of flour used. Usually bagels use a high gluten, bread flour. Overall, we were blown away with how successful our first attempt at homemade bagels. We both felt pretty accomplished and proud of ourselves once we were finished and able to munch on our hard work.
We bought some lox at the grocery store to add on top of our bagels, which made for a pretty awesome breakfast.
Another awesome breakfast with homemade bagels? Open-faced bagel sandwiches with mozzarella cheese, an egg, sunny side up, a slice of bacon, and of course, a dash of truffle oil. The possibilities are endless!