Peachy Orange Sangria
Sangria is summer in a glass. Even though the high temperatures here are still in the 50's, peachy orange sangria allows you to pretend the long, beautiful summer days are already here.
We found a recipe here for a white sangria with peachy undertones as a base that we modified because we wanted to use our Citron orange liqueur.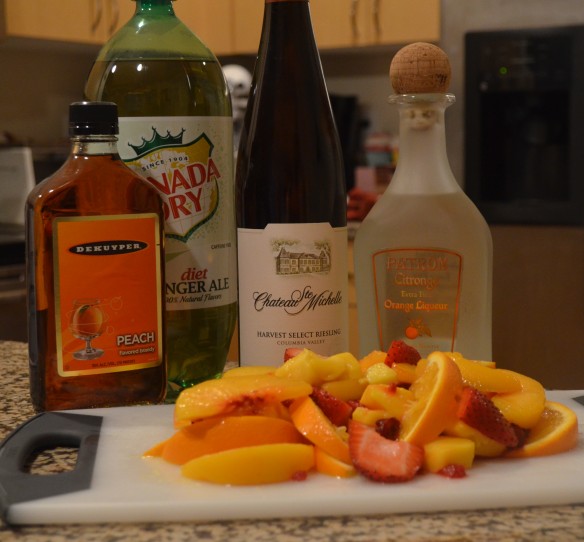 We used several kinds of fruit for our sangria— fresh oranges and strawberries, and frozen peaches, mangoes and raspberries . In a large pitcher,we combined a bottle of Chateau St. Michelle's Harvest Select Riesling, 1/4 cup of sugar (the low end of the recipe since we were using a sweet wine to begin with), 1/2 cup of peach schnapps, and 1/2 cup of the Citron orange liqueur and dumped in all of our fruit. We let the mixture sit overnight in the fridge and poured in 1/2 liter of diet ginger ale right before we served.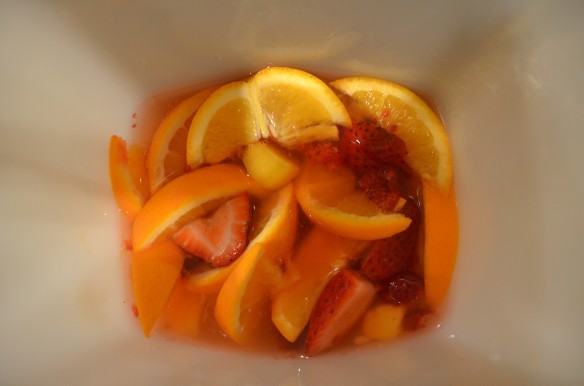 The sangria was a big hit. It was pretty sweet, but in a perfect way. The drink didn't even taste like it contained alcohol. It tasted more like a perfect fruit punch that you could drink all day long, although I wouldn't recommend it or else you might end up a little too tipsy!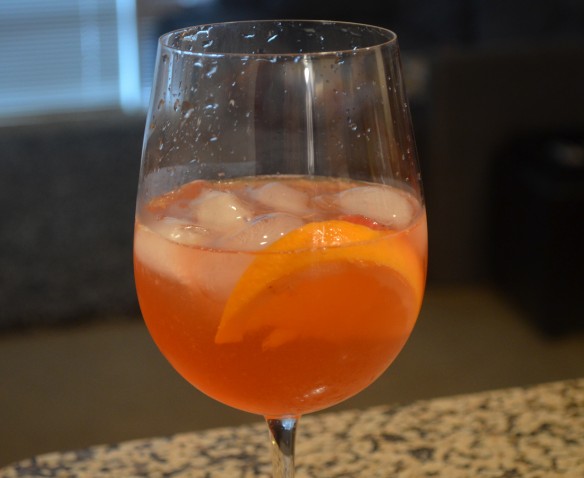 The only complaint was that there wasn't more.