Spinach Lasagna
I would venture to say this spinach lasagna rivals any meat lasagna in terms of pure tastiness. It reminds me of spinach dip in lasagna form with a lovely creamy texture.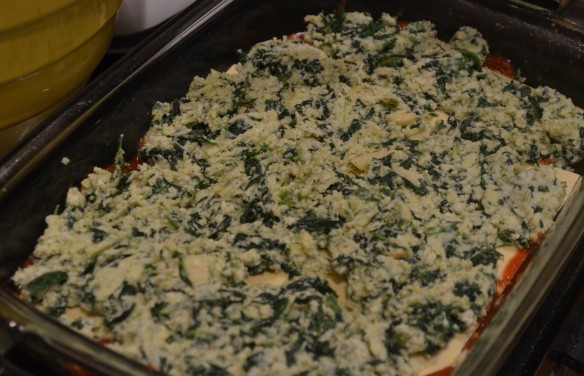 I truly think the secret to awesome lasagna is no boil lasagna noodles. If you can find them at the grocery store (which you can't always), why wouldn't you use them? They are more convenient, saving you the time of boiling the pasta, and they really give the lasagna a much better texture and look. Especially once it is cut into, the lasagna maintains its structural integrity much better.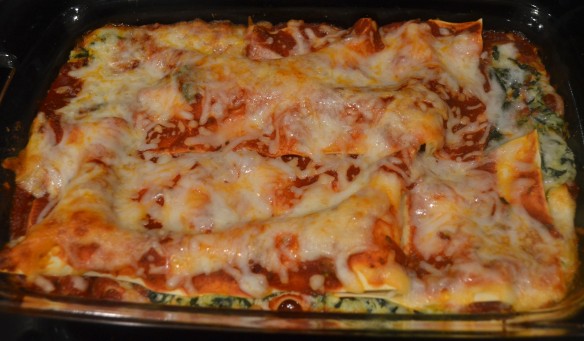 It was getting pretty late the evening we started making this when I realized we used all our pasta sauce when we made our lamb and feta spaghetti and meatballs, so we improvised. We did have a small can of tomato paste, which we combined with a can and half of water, some granulated garlic and oregano. I must say it made a pretty good pasta and was significantly cheaper than buying a prepackaged bottle.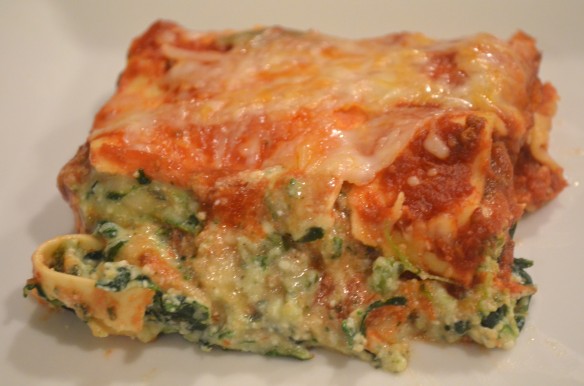 I'd definitely make this dinner again. It tasted great, plus it has a green veggie in it, which doesn't seem to happen as much as it probably should in our household!