Artichoke Pesto Quesadillas
We finally had ONE day of nice, spring-like weather before the cold and rain came back, so Dustin and I jumped at the chance to have dinner outside on our patio and long for the warmer days ahead.
Awhile ago I had seen a recipe for quesadillas with artichokes and pesto, which sounded good, but I had the idea to make a pesto with artichokes.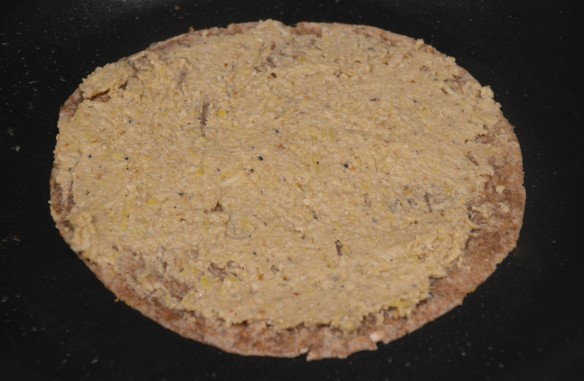 All I did was use half a can of artichokes (instead of basil), about 1/8 cup of olive oil (less than basil pesto since the artichokes have more moisture), 1/4 cup of parmesan cheese, salt, pepper and a little bit of lemon zest, and combine in a food processor. After my first bite I was in love and began dreaming of all sorts of artichoke pesto covered pastas. The next day all I had for lunch was pita chips dipped in artichoke pesto. Note— this pesto tastes even better the day after when the flavors have a chance to meld.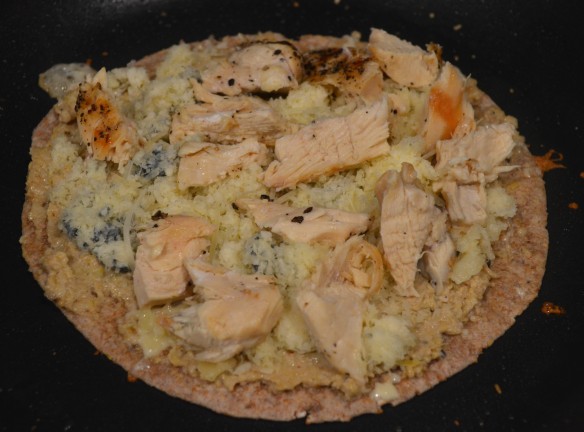 We spread the artichoke pesto on some whole wheat tortillas (oh how we miss freshly made tortillas, even just those from the grocery store), added some grilled chicken, and a blend of cheeses. We used a combination of four cheeses that we had leftover from other dishes including parmesan, mozzarella, Beecher's original, and gorgonzola.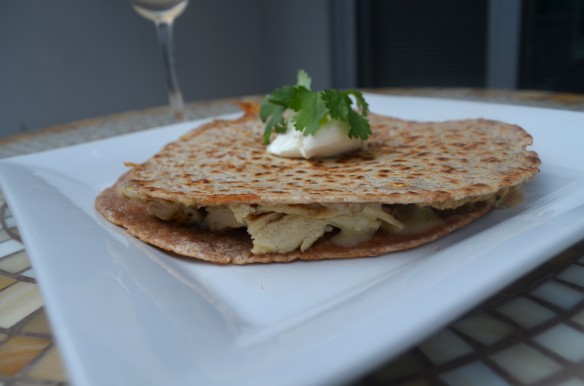 We grilled up the quesadillas, topped with a dollop of sour cream and some cilantro and served alongside a refreshing grapefruit margarita, pretending we were in the middle of July. Best quesadilla we've ever made, and we've made a lot.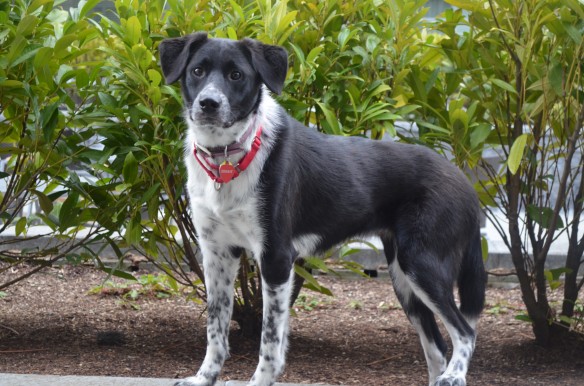 Bonnie came out on the patio with us and was such a good girl. Most of the time she slept by our feet, picking her head up every once in awhile to enjoy a nice breeze, but at one point, she jumped up on the planter that separates our patio from the courtyard. The first time she tried jumping up, she didn't jump high enough and missed. She looked so cute and happy!
Hurry up, summer!