Cake Batter Waffles + A Very Special Day!
TODAY IS OUR WEDDING DAY!
That can only mean one thing— lots of cake! Well maybe it means more than just that, but there will be lots of cake at today's festivities :)
Given the copious amounts of cake consumption that will be occurring and as a way to celebrate what a special day it is, today seemed like a good time to discuss the cake batter waffles we made a few weeks back.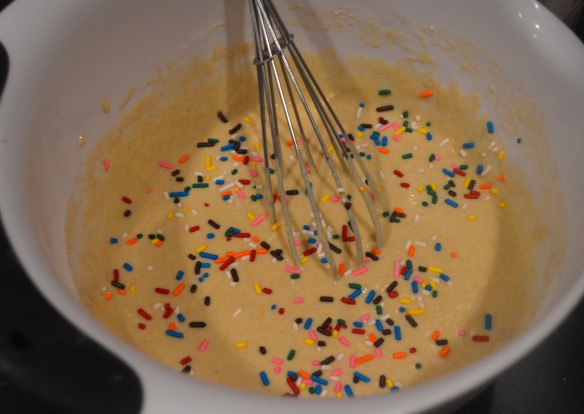 Eating these waffles, covered in their delightfully sugary glaze, will make you very, very happy (and might send you into a sugar coma). Enjoy!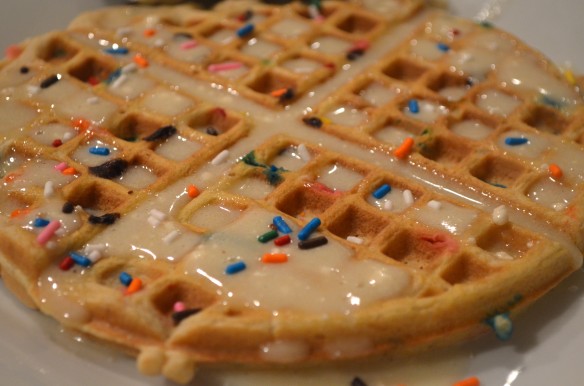 Dustin and I will be taking a break from blogging and cooking for awhile until after we get back from our honeymoon to Jamaica in May, but we promise to return with lots and lots of pictures of all of the fun. Thanks for reading!