Etta's Brunch
Etta's Seafood in Pike's Place Market will always hold a special place in our heart since that is the restaurant where we got engaged. To celebrate our engagement and upcoming wedding (one week from today!), we stopped by Etta's for brunch on a beautiful Seattle Sunday morning. We got a great table by the window and were actually able to see some blue skies!
We started out with drinks— a mimosa for Erin and a spiked coffee for Dustin.
For our meals, Dustin ordered the special, an egg scramble with fresh, first of the season asparagus and parmesan cheese. I ordered the crab eggs benedict, which were incredibly tasty. The eggs were poached perfectly and the butter sauce that covered the crabs was smooth and delicious.
Of course, no trip to Etta's is compete without a slice of Tom Douglas' famous triple coconut creme pie, which you can see here before we dug in. It's a ridiculously large slice of pie with coconut in the crust, coconut creme and shredded coconut on top of a huge layer of homemade whipped cream with white chocolate shavings. Just looking at a slice is enough to send you into sugar shock, and you think there is no way we will ever finish this whole thing.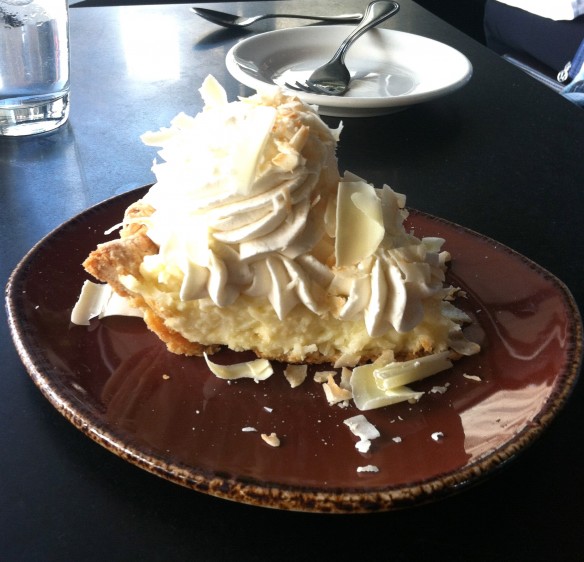 And next you know, six minutes have passed, and the entire thing has been polished off.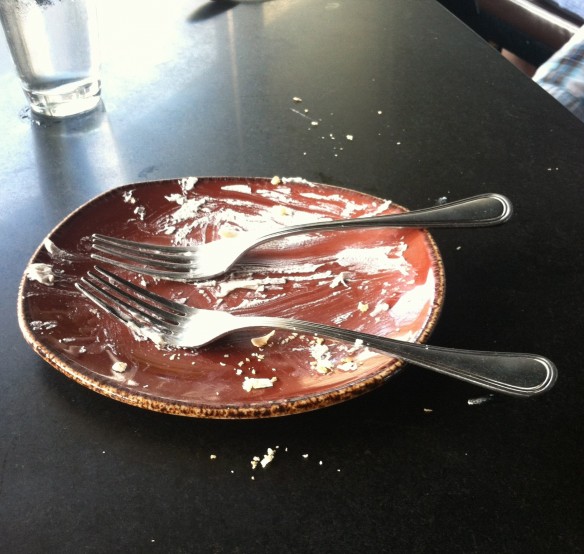 We definitely recommend Etta's a great brunch stop when visiting Seattle, but we may be a little biased!