Jelly Bean Martini
Fun fact of the day: jelly beans became associated with Easter in the 1930s because they look likes eggs, just like the Easter Bunny brings to symbolize new life. And what better way to celebrate the holiday than with a jelly bean infused cocktail. We tried our hand at a Jelly Bean Martini, which requires a little bit of prep and patience, but is very tasty and looks wonderful. Approximately 48 hours before your planned drinking, pour four shots of Grey Goose into a sealable container. Add 1/4 cup of the jelly beans of your choice (we used Strawberry Kiwi) to the Vodka, and let it soak for at least a day in the fridge.
When you're ready to partake, strain the vodka into  a cocktail shaker, and pour in four shots of Prosecco and a squeeze of lemon. Add ice and shake. Pour into a sugar rimmed martini glass and serve with a slice of lemon.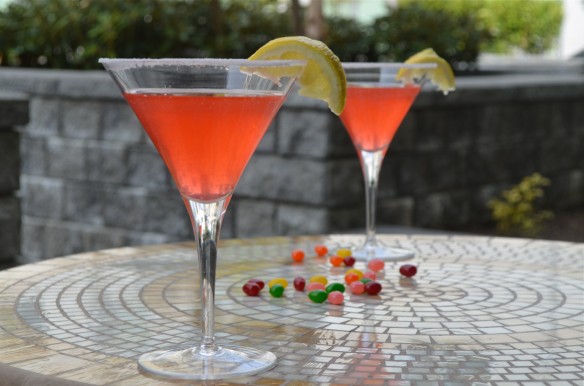 Can you think of a better way to use up all of your leftover Easter candy?