Spinach Crackers
I saw this recipe for spinach crackers on Oh She Glows around St. Patrick's Day, and I made a mental note to make them when I tried my hand at homemade hummus. I really liked the idea of sneakily incorporating some spinach into crackers.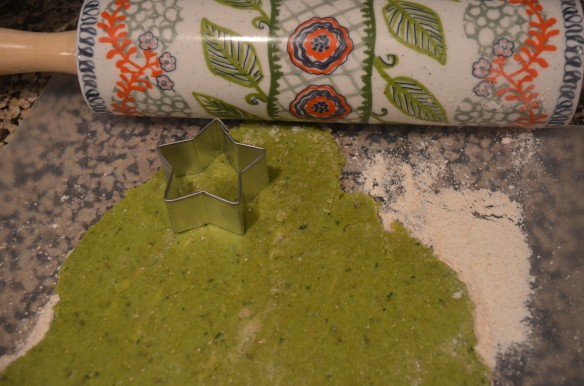 I used a star cookie cutter I had because I thought it would make fun and perfectly sized crackers. I rolled the dough out a little thicker and cooked the crackers a little longer than the original recipe because I wanted the crackers to more resemble pita chips than crackers.
The recipe was super easy to follow, and the end product tastes great.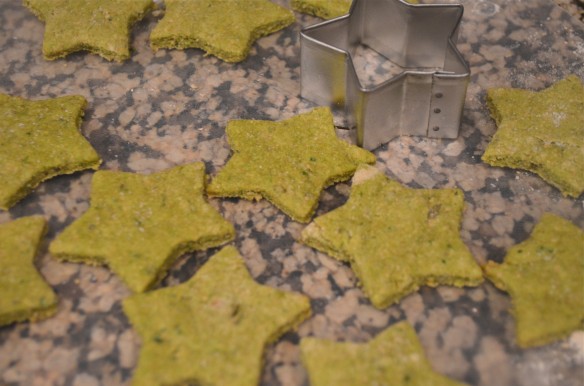 These stars were a fun way to change up hummus and make a great, healthy snack!