Stuffed Chocolate Elvis French Toast
When we buy really good bread, we make lots of French toast. I've said it once, and I'll say it again, good French toast starts with good bread. This time we got a little crazy and went with stuffed French toast, which I think is just a fancier way of saying grilled breakfast sandwich.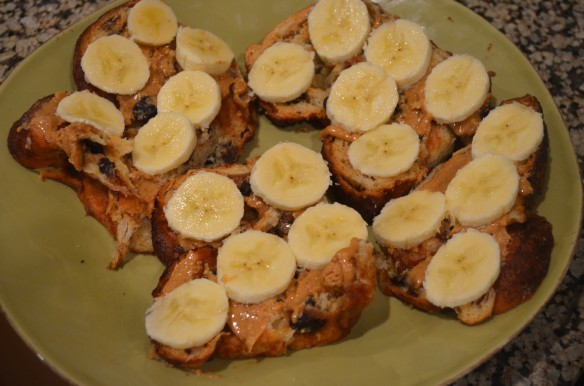 This breakfast sandwich is insanely rich and decadent. We used Elvis' favorite flavor combination of peanut butter and banana. Using Elvis' name to describe the sandwich is just more fun than saying peanut butter and banana. Then we took the flavor combination over the top by adding chocolate chips AND chocolate syrup, and of course warm maple syrup and powdered sugar on top.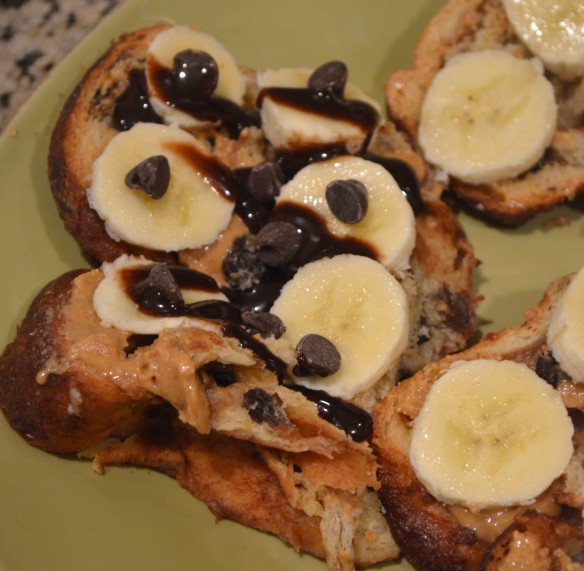 We spread a layer of peanut butter on two slices of bread, added some sliced banana, dropped on a few chocolate chips and a drizzle of chocolate chips before putting the slices together and grilling it up, making pretty much the best peanut butter sandwich ever.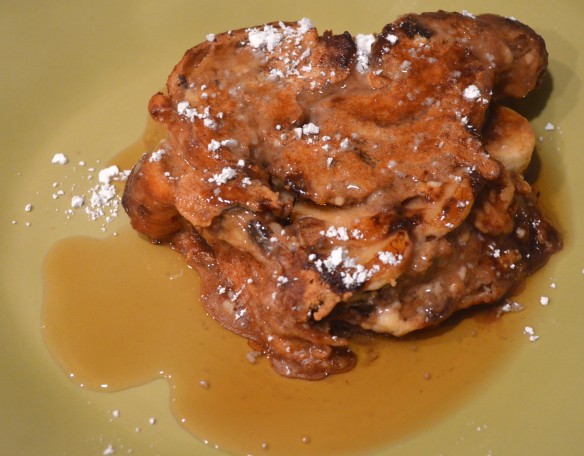 You definitely want a big glass of milk to wash this baby down.